I put daughter Blair--The Cheese Princess--into a taxi this morning, and it drove away. BooHoo, her mother said.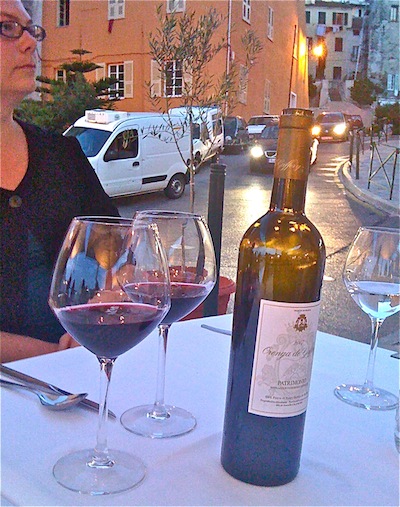 The Cheese Princess in Corsica with a bottle of delicious wine (Photo by Beth Arnold)

I have spent the day consoling myself the usual way, which is by watching movies. I turned the TV on to see what was playing. What luck! Isadora with Vanessa Redgrave who looked younger than she's ever been in her life as she flitted across the U.S., France, and Russia, before her neck was broken by her floating and luxuriously long silk scarf in Nice. The South of France was good to her till then.
She is one of my neighbors now in Pere Lachaise.
Then, Entourage came on, and I pulled out the Old El Paso pre-cooked and packaged Mexican food I found at Monoprix yesterday. You can say what you like. I was thrilled to buy it, even if it's a pale comparison of the Tex-Mex in which I'd like to indulge. Ay caramba! It was perfect for this day. A little too much good wine last night before my elder daughter would go away, and this Hollywood TV series is one of my guilty pleasures. I don't even know what season is showing in Paris (and Blair just brought me the first four seasons on DVD), but it was perfect for this I'm-Sad-And-Tired-And-I-Don't-Want-To-Do-Anything day.
Juicily enough, the shows that came on mirrored the merger of Ari Emanuel's Endeavor Talent Agency with the William Morris Agency. That's one thing I love about this show. It reflects the real lives of actor Mark Wahlberg and his boys. A great continuing story climbing the Hollywood ladder. I like the energy even if it is a bunch of Boys-Gone-Wild and show biz sharks feeding on the humanity around them. Walhberg is a talented actor and producer, and I want his buddy Stephen Levinson's Leverage Management to represent me.
Do you hear me, Leverage?!!

Slightly changing the subject, and if you're a serious food person, you might want to cover your eyes now. Oh my God, the Lone Wolf and I got a flyer saying that we could get burgers delivered in Paris!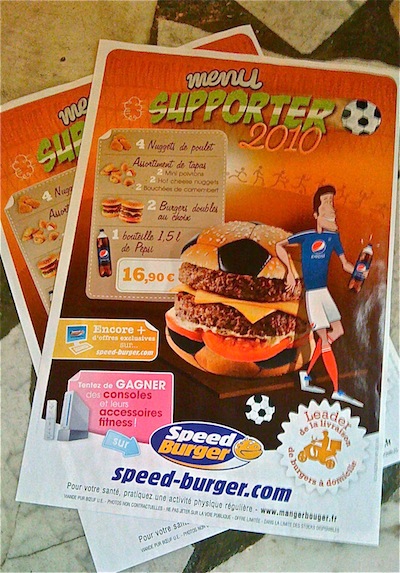 speed-burger flyer (Photo by Beth Arnold)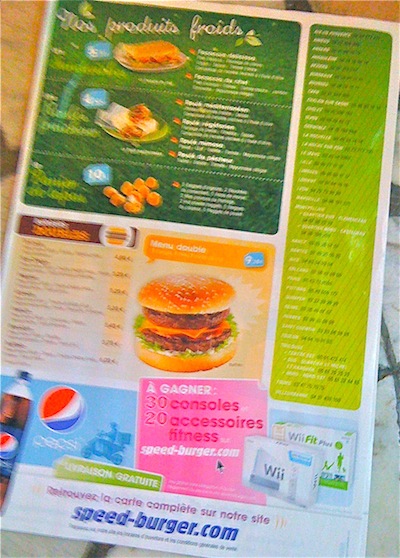 Back of speed-burger flyer (Photo by Beth Arnold)

If one doesn't live here, one might not understand what exciting news this is for us. We can hardly have any food delivered, and getting a burger isn't the easiest of prospects. Right now, I don't even care if they're bad.
Because we can order a variety of burgers, tapas, and cokes, and get them carried to our door!
But not these Corsica Colas The Cheese Princess and I drank on that delicious sunny island...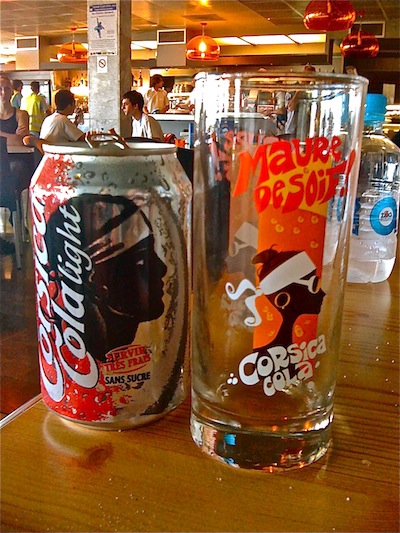 Corsica Cola Light and Corsica Cola glass (Photo by Beth Arnold)

The Cheese Princess will return to me one of these days soon, I hope, and I'll spend time with her in the U.S. Plus, I can get burgers delivered in Paris (without Corsica Colas)! Not bad.
Just one more little thing I want. Yoohoo, Leverage, ... give me a phone call!
SUBSCRIBE AND FOLLOW
Get top stories and blog posts emailed to me each day. Newsletters may offer personalized content or advertisements.
Learn more