The French may not be so religious--though they've been on a centuries-long roller coaster with the Roman Catholic church--but they're all for holidays, including Easter. There will be an Easter fete, and Easter Monday will be celebrated as another day of observance and vacation.
It would seem that Europeans have more days off than we could shake a stick at, while we Americans cut ours to the bone. Lest one forget: Europe is the Old World, and that includes religion, so holidays follow that of the old church, and that, New World American Protestants, would be the Catholic. But Old World or New, Easter is the symbol of growth and renewal, and it's one of my favorite celebrations. The coming of spring is reason enough to celebrate the natural cycles of life and our good earth, the baby plants and animals that are emerging into the world, the newborn leaves that are looking to the sun for their first breaths.
In Paris, and in typical French style, the windows are decorated everywhere we look. But there is no doubt that the first order of Easter is for chocolate! Boulangeries, patisseries, and chocolatiers have decorated their windows to the chocolate nth degree, and we are drooling over them.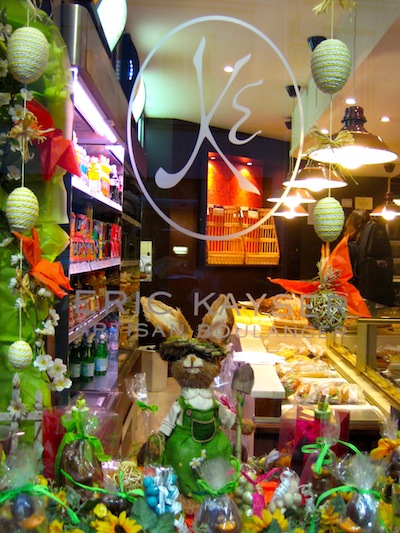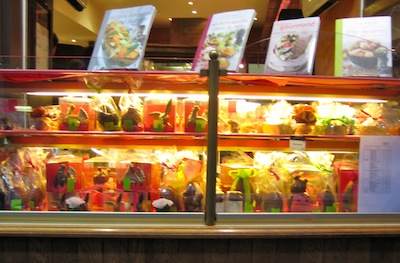 Eric Kayser Artisan Boulanger (Photo by Beth Arnold)
The cakes, pastries, and other desserts beautifully displayed in the windows are lip-licking worthy. In this case, the cakes come from Fauchon.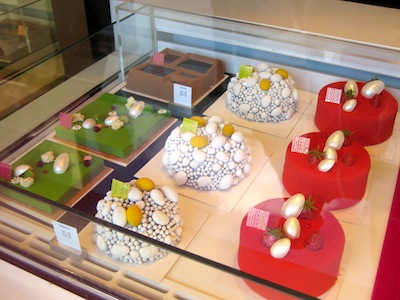 Fauchon (Photo by Beth Arnold)
Isn't it always a pleasure to see the flower shops and markets that line Parisian streets. Easter is another delectable floral holiday, when the French love to bestow a bouquet of flowers on their hosts.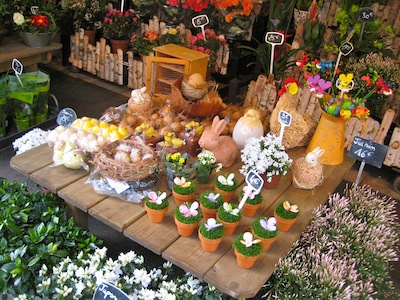 Flower Market by the Madeleine (Photo by Beth Arnold)
And we must have an Easter ensemble. My choice this Easter is Thierry Mugler for men.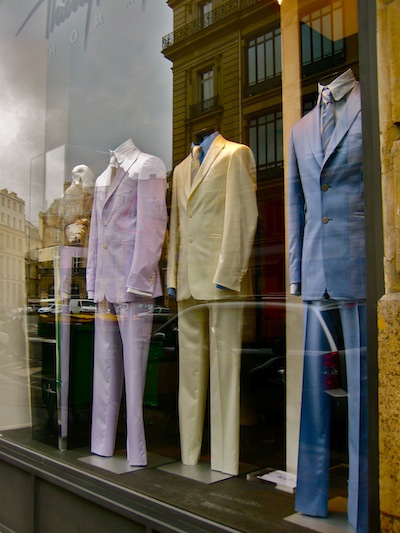 Thierry Mugler (Photo by Beth Arnold)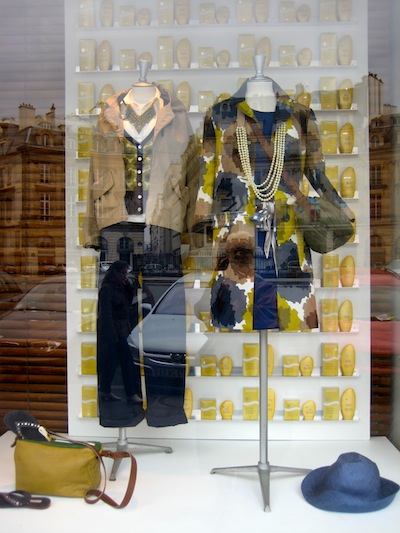 Victoires (Photo by Beth Arnold)
And we must not forget out Easter bonnets! From Printemps, we have the FlowerHeads.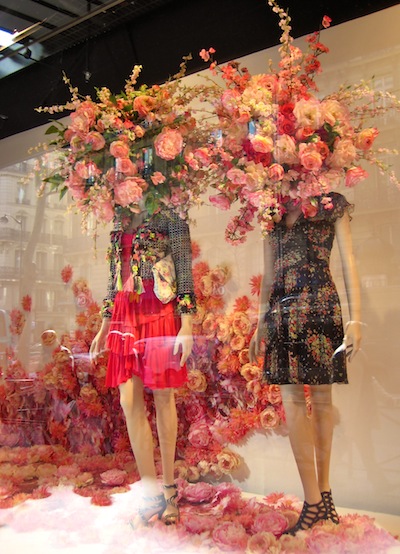 Pink and Red FlowerHeads at Printemps (Photo by Beth Arnold)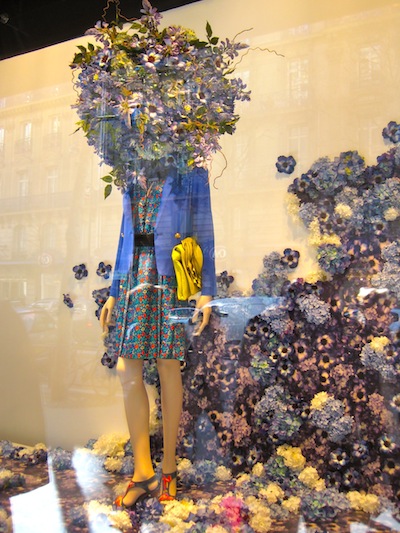 Blue FlowerHead at Printemps (Photo by Beth Arnold)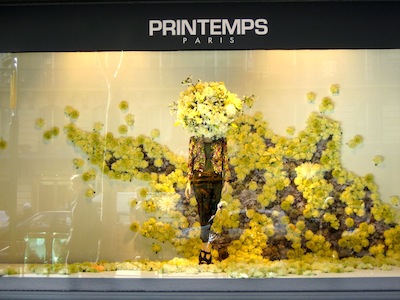 Golden FlowerHead at Printemps (Photo by Beth Arnold)
Last but not least, what would Easter be without the Easter Bunnies! Bringing you carrots from Paris.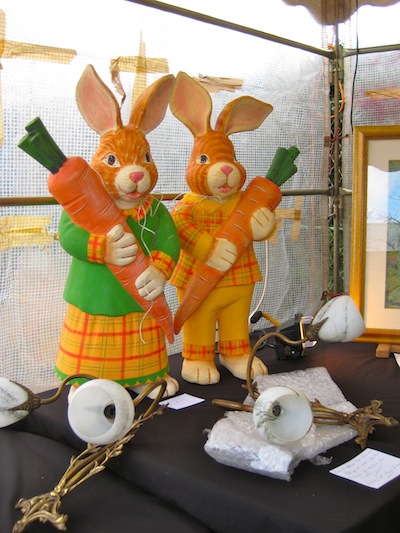 Mr. and Mrs. Parisian Easter Bunny (Photo by Beth Arnold)
Ever spent Easter in Paris? Parisian flair in your celebration? Please tell in the comments below.
Beth Arnold lives and writes about culture, people, and politics in Paris. To see more of her work, go to www.betharnold.com.
FOLLOW HUFFPOST