Most of us who attended school any time before the millennium will remember learning about Ben Franklin, Edison, Alexander Graham Bell. To today's kids, names like Zuckerberg, Jobs, and maybe even Evan Speigel, the youngest billionaire founder of Snapchat, are just as familiar.
But what about the legions of innovators in between?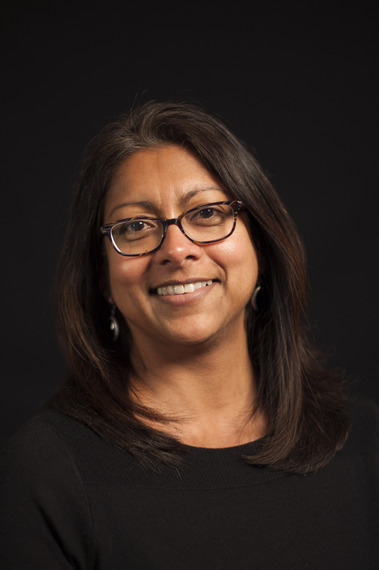 Executive Director Rini Paiva shares, "We're always looking to come up with new and imaginative ways to feature innovators who are part of The National Inventors Hall of Fame. Doing something like the emoji timeline ties inventors and innovators into something as fun as pop culture, finding new ways to share their stories."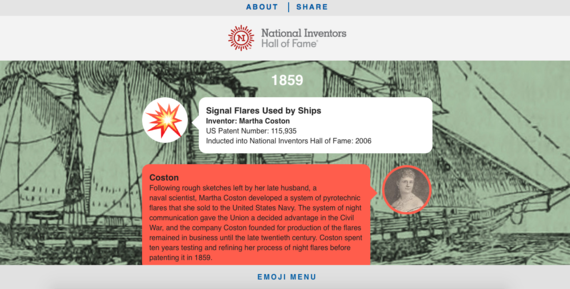 The executive director says something as simple as emojis are relatable and will hopefully encourage people to want to learn more about the people featured behind the symbols and even other inventors who might not have been included. "We hope people will want to know about where everything came from, not just the airplane or the lightbulb, or the radio," she adds. "Even if someone is not going into STEM, having a background puts everything into context and makes whatever career they go into that much richer."
I think one of the challenges we always face is bringing the inventors into the spotlight. Who thinks about who invented the digital camera, the traffic light, or television? By pulling out these inventors and making them part of something that is going on now, the inventors can be interwoven into our lives on a day to day basis.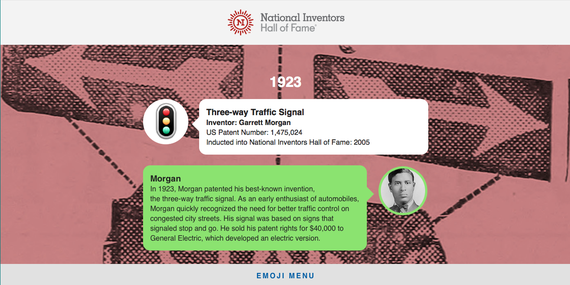 Paiva hopes the timeline and the Hall of Fame will inspire people of all ages to see the connection between historical and contemporary innovators, and maybe develop a passion to invent themselves. "When I think about Garrett Morgan who held one of the first patents for the traffic signal, I think about how he was thinking out of the box. I also think about today's traffic lights, which build on everything that has happened in technology, whether circuitry or LED lights, which build upon Garrett Morgan's original invention."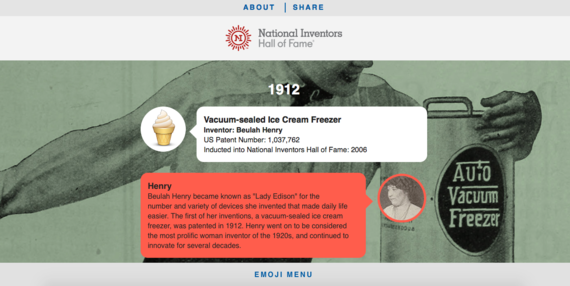 The Hall of Fame aims to honor inductees appropriately and to showcase what they have accomplished. "These people serve as an inspiration for others through what they do to challenge people to do better and amazing things. It's so important for us when we look at projects like the timeline and anything we can do to inspire and challenge is right up our alley," Paiva says.
In addition to the emoji timeline, The Hall of Fame runs several programs to encourage and inspire students, including the Camp Invention summer day camp program for elementary students and the National Collegiate Competition. The camp includes visits from inductees and activities to encourage kids to think out of the box to solve problems.
SUBSCRIBE TO & FOLLOW THE MORNING EMAIL
The Morning Email helps you start your workday with everything you need to know: breaking news, entertainment and a dash of fun. Learn more