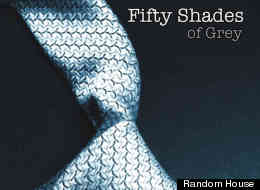 Ladies' men don't come any better than they do in literature. These gorgeous heartthrobs have only to appear on the scene and women swoon; they're lost, robbed of their reason and ransacked with desire. Fiction is filled with ladykillers for every taste--firebrand dukes, drifters, CEOs, and raven-eyed rogues--but they all fit the same profile. They're one of the oldest archetypes, descendents of the mythic sex god who personified erotic passion.
This god, the ancient Greek Dionysus, was a drama king. Volatile, mysterious, and oversexed, he lavished joy and ecstasy on followers and defied the established social order. He was a snakey saboteur, luring women away from reputations, homes, and husbands. But he was worth it. Under his spell, women ran with their libidos and in their raptures, ascended to seventh heaven.
Among literary ladykillers, some are superstars in the romantic pantheon. While they reflect the tastes of the times, they're divine knock-offs of Dionysus. Don Juan may be a Spanish hidalgo of the 1600s who seduces nuns and goes to hell, but he's male sexual energy incarnate, with charms no woman can resist.
So, too: Valmont of the eighteenth-century Liaisons Dangereuses, Count Vronsky of Anna Karenina, and Rhett Butler of Gone with the Wind. They're not only sex idols of their eras, they're avatars of the phallic god--high-volt, lusty, festive, and fatal to women.
Even our post-romantic age hasn't been able to banish swoonsome ladies' men from fiction. Who can forget the erotic tornado, Henry DeTamble of The Time Traveler's Wife, or that indecently randy, seductive Christian Grey of Fifty Shades? Relationship counselors may never send them Valentines, but these sexy devils are rooted deep in myth and female fantasies. They're also (read on, gentlemen), a privileged insight into what women want--and you can't keep a girl from dreaming.
Betsy Prioleau is the author of the new book Swoon: Great Seducers and Why Women Love Them.
7 Ladies' Men from Literature
Dionysus, the ancient Greek god of sexual passion, was so alluring he was known as the "woman-stealer." When Theseus abandoned Ariadne after she led him out of the Labyrinth, Dionysus staged his most famous seduction. He swooped down on the princess in all his glory—his gorgeous looks, flowing cape, and retinue of merrymakers—and made her forget Theseus in a heartbeat. "I am here for you," he crooned in his "mindcharming" voice: "a husband, faithful." To celebrate their wedding, Dionysus crowned her with the stars, the constellation Corona, and raised her to the realm of the immortals.

There are more accounts (1700) of the Don Juan legend than the number of women he is supposed to have seduced. A seventeenth-century monk, Tirso de Molina, created the template for this fabled story. In his play, Don Juan, a high-born, handsome rake, ravishes the Mediterranean female population with his smoldering sex appeal and sweet talk—a duchess, a fisherwoman, a bride at her wedding, and Dona Anna, his best friend's fiancée. He is bad news, but irresistible. As a Christian morality tale, the Don, of course, gets his due—eternal damnation. But he's forever dear to women, the epic lover par excellence.

Valmont of Chaderlos de Laclos' 1786 Liaisons Dangereuses is a devastating smoothie—urbane, smart, amusing, adept in the "arts of adulation," and passionately devoted to women. He is also an arch-roué, impervious to true love. When he sets out to seduce the pious Mme. de Tourvel, though, he gets his comeuppance and falls in love for the first time. It ends badly: he is persuaded to abandon the lady, and a rival kills him in a duel. But he is not forgotten; de Tourvel dies in a fever when she hears of his death, and Valmont still reigns supreme as one of fiction's "great conquerors of women."

Every woman loves Count Vronsky in Tolstoy's Anna Karenina. He's handsome, rich, well-connected, smart, and delightful company. "There's something ecstatic about you," sighs a Russian doyenne. When he falls in love with Anna, married to a wooden bureaucrat, she hasn't a chance. He takes her by storm: he must have her or die. She promptly throws it all over—husband, child, and reputation—and becomes his mistress. They flee to his estates, but Vronsky isn't easily domesticated, and Anna spirals into terminal jealousy and flings herself on the railroad tracks. Ladies' men like Vronsky come with a warning label in this novel: Fall for these heartthrobs at your peril.

Let a tiger like Rhett Butler loose on the genteel Old South and expect trouble—vapors, palpitations, and girls who ride with him into the woods and come back ruined. He's a tall, dark lusty ladykiller, Scarlett O'Hara's perfect match, but she refuses to listen to her libido through the long saga of Gone with the Wind. Even after they marry, Scarlett remains fixated on the vapid Ashley Wilkes. That is, until the night Rhett spirits her up the staircase and introduces her to her body. By then it's too late; this "pagan prince," is off to a world of more appreciative women and his countless female fans.

Ladykiller Henry DeTamble not only produces transcendent raptures in women; he's transcendent himself. The sleek, glamorous Henry of The Time Traveler's Wife has the paranormal ability to traverse time and space, and courts the heroine, Clare, all her life. And what a courtship! He woos Clare with knowledge of the ages, song and dance, laughter, heaven-scaling sex, and flagrant adoration. But marriage to such a supernatural species comes at a price: he appears and disappears without warning, brings melodrama in his wake, and foresees his premature death. He promises, though, to return, retrieves Clare at 82, and continues their passionate affair throughout eternity.

Ah: Christian Grey—the love sensation of E. L. James's Fifty Shades trilogy. Who could ask for anything more? The man is a handsome billionaire, master of all trades, and a sexpert of epic proportions. True, he has twisted tastes and a damaged soul. But the love of a good woman, Anastasia Steele, heals him. In exchange, he worships her body and soul, grants her every wish, and sates her sexually twenty-four/seven as no woman has been sated before. After three weeks, he marries her, and his sex appeal goes into overdrive; he becomes the perfect, ever-attentive husband, combined with the steamiest Casanova of popular fiction.