There has never been more worldwide attention on the creative culture of Los Angeles. People from all over the world came to L.A. for the opening of the Broad Contemporary Art Museum (BCAM) and the recent celebration of the 30th anniversary of MOCA, and are already planning for Pacific Standard Time in 2011. We are living in the city everyone is watching and visiting. Get engaged.
Each Week, ForYourArt highlights select cultural offerings throughout the week ahead to help you Plan ForYourArt.
FRIDAY, FEBRUARY 19
All Time Greatest
FOCA (Chinatown)
7-9pm
The final reception and concert for the exhibition All Time Greatest, which features work by Gabrielle Ferrer, Brendan Fowler, Alex Klein, Dave Muller, Eamon Ore-Giron, Vincent Ramos, Steve Roden, Brian Roettinger, Sumi Ink Club (Luke Fischbeck and Sarah Rara) and Stephanie Taylor. With Simon Leung singing the music of Stephanie Taylor and a set by Steven/Stephen (artist Brendan Fowler).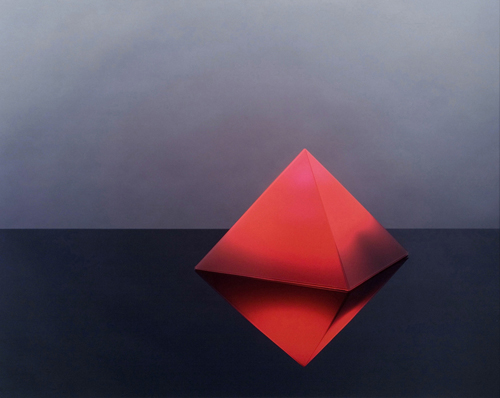 SATURDAY, FEBRUARY 20
Engagement Party
The Geffen Contemporary at MOCA (Downtown)
7-11pm
This installment of Engagement Party - a series that invites local artist collectives to initiate projects inspired by the museum's collection - features LIVE SPRAWL, an interactive performance by Lucky Dragons that reconstructs the environment of the Geffen Contemporary using sound, lighting, video, physical contact, conversation and other surprise elements. Free, a MOCA members event.
Global PechaKucha Night: Fundraiser for Rebuilding Haiti
SCI-Arc (Downtown)
7:30-10:30pm
In solidarity with worldwide efforts to rebuild Haiti, this global PechaKucha event is both a fundraiser and a presentation of ideas for addressing the challenges in the earthquake-ravaged country, and is one of 200 being held worldwide on the same date. Funds raised will support Architecture for Humanity in its efforts to rebuild communities in Haiti. $20 suggested donation.
SUNDAY, FEBRUARY 21
Menifee's Mark: The Art of Carl Wilson
Feldman Horn Gallery (Harvard-Westlake School)
2-4pm
The opening reception for a new exhibition featuring the work of artist Carl Wilson. Exhibition on view until February 26. Free, no RSVP required.
The Enduring Contribution of Julius Shulman
The Schindler House at the MAK Center for Art and Architecture (West Hollywood)
5:30-8:30pm
A panel discussion and celebration of the art and legacy of the late Julius Shulman, with cocktails and hor d'ouevres. Tickets $50, with proceeds benefiting the MAK Center's programs. Seating is limited, RSVP at (323) 651-1510 or in person at the Schindler House.
TUESDAY, FEBRUARY 23
Critical Conversations: Vito Acconci
Graduate Fine Arts Building (USC)
6-8:50pm
Artist Vito Acconci partakes in the Roski School of Fine Art's Critical Conversation series, which invites artists and other cultural figures to give a lecture on their work and engage in rigorous conversation with graduate students and other visitors. Free and open to the public.
Panel: Art in Public Space in Los Angeles
Hammer Museum (Westwood)
7pm
A panel discussion with Edgar Arceneaux, Judy Baca, Sandra de la Loza, Christine Y. Kim and Chon Noriega that uses the mural as a starting point to engage and dissect issues of public art in relation to community development and activism, contested urban space, identity and politics. Free, tickets required and available one hour prior.
SUBSCRIBE TO & FOLLOW THE MORNING EMAIL
Start your workday the right way with the news that matters most. Learn more