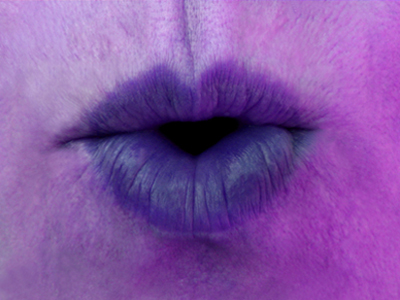 There has never been more worldwide attention on the creative culture of Los Angeles. People from all over the world came to LA for the opening of the Broad Contemporary Art Museum (BCAM) and the recent celebration of the 30th anniversary of MOCA, and are already planning for Pacific Standard Time in 2011. We are living in the city everyone is watching and visiting.
Spring, like art, is full of surprises. From fruit trees to desert festivals to cover artist Mark Bradford's community advocacy, art grows in unexpected places. ForYourArt is pleased to announce its new publication, ForYourArt, which you can download here. Thanks to Ovation for its support. You can be a patron by knowing what's going on and telling your friends.
Each Week, ForYourArt highlights select cultural offerings throughout the week ahead to help you Plan ForYourArt.
THURSDAY, MAY 13
How Do We Experience Art?
Getty Center (Brentwood)
7pm
What dramatic role does art play in fiction, and in the understanding of a place? In this Getty Perspectives lecture, presented in collaboration with Zocalo, Geoff Dyer discusses his work, art and fiction, and the experience of art from the Venice Biennale to Burning Man. Free, reservations required: RSVP.
FRIDAY, MAY 14
I'll Mature When I'm Dead: An Evening with Dave Barry and Jane Smiley
Track 16 (Bergamot Station)
8pm
Pulitzer prize winning authors, humorist Dave Barry and essayist Jane Smiley, discuss Barry's new book, which explores the humorous state of adulthood. All proceeds benefit 826LA, a non-profit organization dedicated to supporting students from ages 6 to 18 with their creative and expository writing skills, and to helping teachers inspire their students to write. Tickets start at $20 and range to $95, which includes a book and reception with the authors. Reserve here.
Decidedly Unladylike: Susan Silton and the Crowing Hens
LAXART (Culver City)
8:30pm
A performance and reading by Susan Silton and the Crowing Hens, with Erin Barnes, Jessica Basta, Carole Anne Kaufman, Laura Loftsgaarde and Kat Nockels, and with Dodie Bellamy reading from a new work commissioned for the project. Performance begins precisely at 8:30pm, please plan on arriving 30 minutes early.
SATURDAY, MAY 15
Con Gioia Early Music Ensemble Concert
Zipper Concert Hall (Colburn School)
8pm
The Con Gia Early Music Ensemble, which presents some of the best performers of early music in the United States and Europe on period instruments, plays a recital of Western and Asian-influenced music with world renowned musicians, cellist Rohan de Saram and harpsichordist Preethi de Silva. General admission $20. Buy tickets here.
SUNDAY, MAY 16
K.A.M.P (Kids' Art Museum Project)
Hammer Museum (Westwood)
10am
For the Hammer Museum's first K.A.M.P. (Kids' Art Museum Project), an event imagined by artists for kids, painters, sculptors, photographers, and other creative pros will lead inventive workshops and experiences for children from ages 4 to 14 in the Hammer courtyard. All K.A.M.P. proceeds will support the Museum's growing Hammer Kids public programming. Kids will have exclusive access to the museum's galleries and exhibitions, and will be exposed to painting, drawing, performance, video and web-based art projects. Participating artists include Edgar Arceneaux, Mark Grotjahn, Elliott Hundley, My Barbarian, Laura Owens, Jorge Pardo and more. Tickets $100.
WEDNESDAY, MAY 19
Modern Art in Los Angeles: The Industrialized Gesture
Getty Center (Brentwood)
7pm
An event for Pacific Standard Time, a research initiative to document and preserve the history of postwar art in Southern California, Peter Alexander, Helen Pashgian and DeWain Valentine will discuss their pioneering artistic experimentation with industrial and commercial materials in the late 1950s and early 1960s. Moderated by Rani Singh, Senior Research Associate, Department of Architecture and Contemporary Art, the Getty Research Institute.
SUBSCRIBE TO & FOLLOW THE MORNING EMAIL
Start your workday the right way with the news that matters most. Learn more