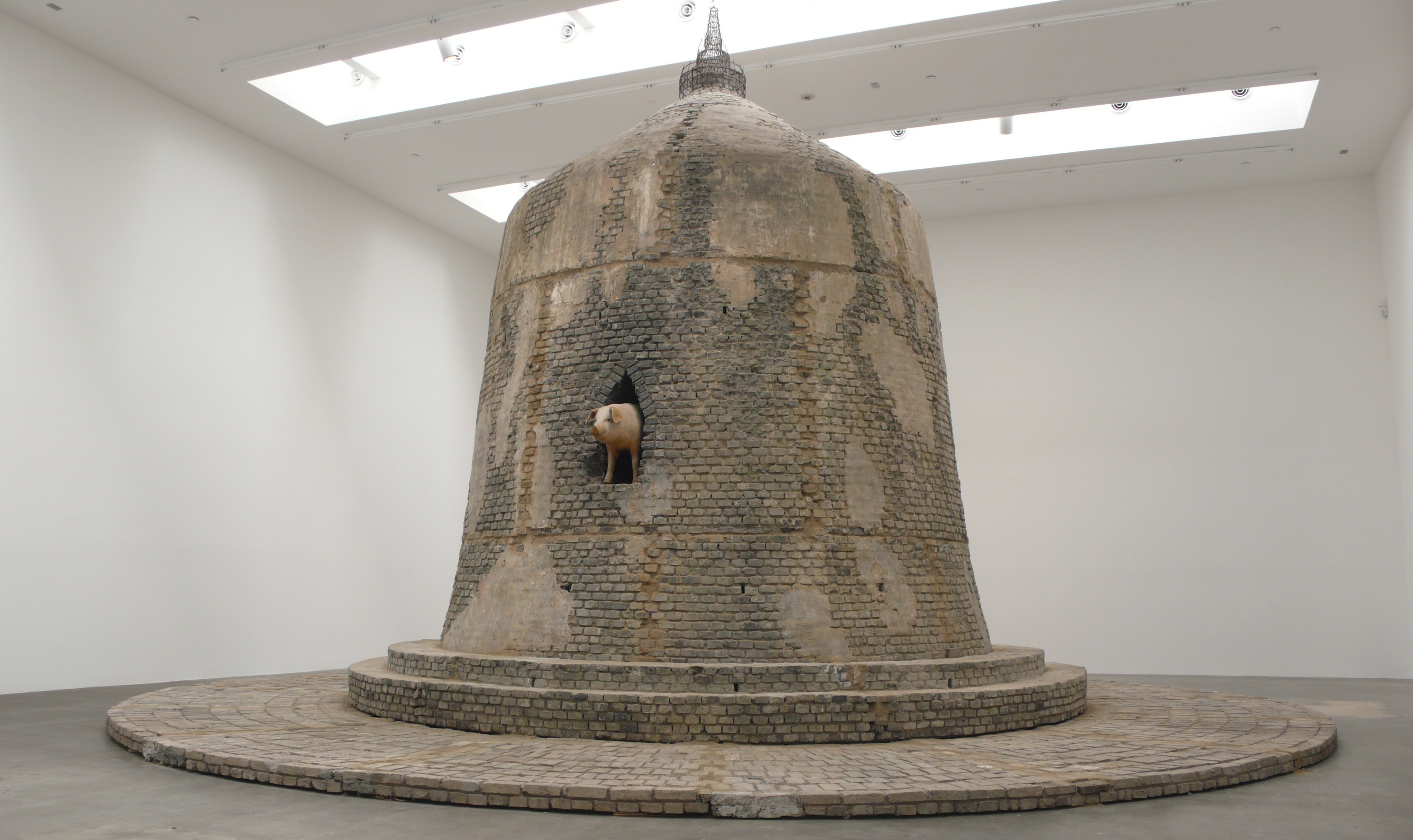 Zhang Huan: 49 Days | For nearly two decades, Zhang Huan has established himself as one of the preeminent artists to emerge from China since the early 90s. Central to his exhibition at Blum & Poe is Pagoda, 2009, an imposing brick sculpture originally displayed at the Shanghai Art Museum. The twenty-two foot tall bell shaped pagoda is comprised of salvaged brick collected from demolition sites surrounding Shanghai (centuries old buildings that have been bulldozed in place of modern architectural progress). Near the center of the structure is a carved window from which a taxidermied pig periodically emerges and from where clouds of incense ash are dramatically emitted into the gallery.
Pagoda serves partly as a tribute to Zhu Gangqiang, or the "Cast-Iron Pig", now famous for having survived 49 days in rubble, following China's historic 2008 Sichuan earthquake. Upon hearing its story of survival, Zhang negotiated the pig's purchase and has subsequently adopted him into his studio, employing a full-time caretaker and making his likeness a central part of his artistic practice. The number "49" (from which the show takes its title) is dually significant, both for its relationship to Zhu Gangqiang's story and for its connection to Buddhist thought, as the Buddhists believe 49 days is the amount of time ones soul remains on earth between death and reincarnation.
Zhang Huan: 49 Days runs through July 9 at Blum and Poe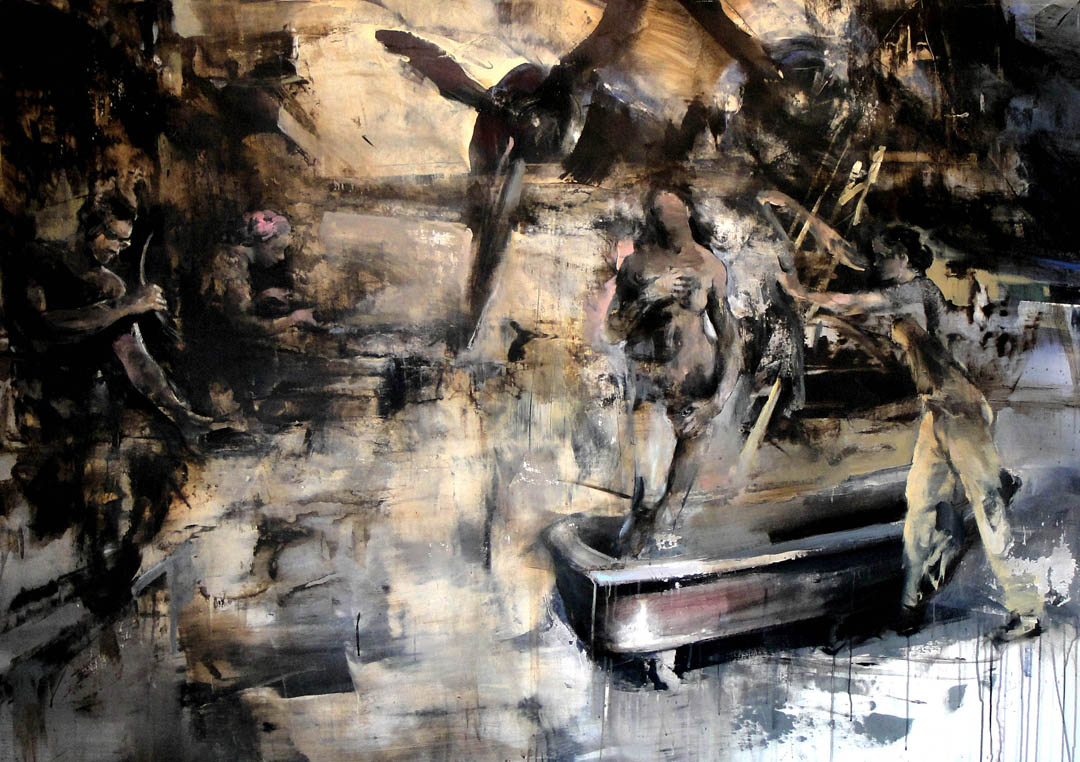 Zsolt Bodoni: Gods and Mortals | Bodoni's new works make no apologies for the reinvestigation of age-old subject matter: most notably the female nude and the equestrian statue. With their roots in antiquity and re-births throughout art history, it might be imagined that these symbols of love, beauty and power might have completed their cycles of reincarnation. Not so. Bodoni turns again to the foundries that have inspired so much of his recent bodies of work. Venus is reborn again but Mars, so often her companion in Renaissance painting, is present here too amidst the engines of war: powerful machines, workers and half finished assemblages. Great, half finished equestrian statues are inspected for approval and, lest we forget the cost to animals as well as humans in wartime, Bodoni reminds us by depicting a horse in a gas mask, plodding obediently and precariously along a makeshift track as a great war ship prepares to embark far below.
Zsolt Bodoni: Gods and Mortals runs through June 18 at Mihai Nicodim Gallery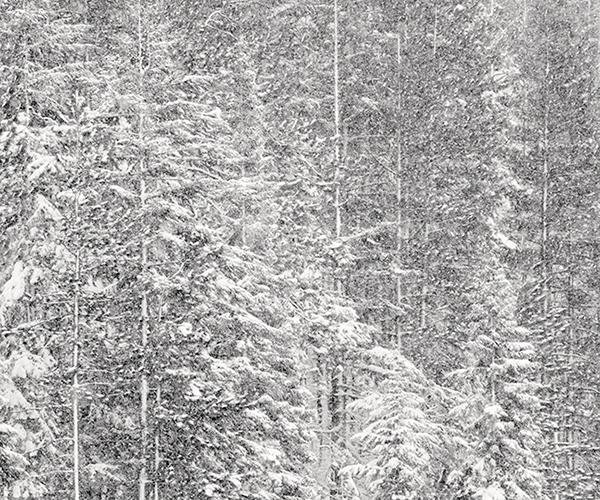 Jeffrey Conley: Winter | Peter Fetterman was first introduced to Jeffrey Conley several years ago and, in his own words, "...was impressed by the quality of his work and his determination to pursue one of the most difficult of objectives: the creative life. I keenly watched his progress and the refinement of his craft.
He is that rare species, an artist following in the tradition of the great American Landscape Photographers - Watkins, Haynes, O'Sullivan, Muybridge, Jackson, Adams - but one who also displays a distinctly original voice.
His images are an extension of his personality: sensitive, stoic, patient, and respectful, combined with a childlike sense of wonderment. His gift is to share with us what he has seen and experienced in his journey through nature. He doesn't preach, but invites us to protect what cannot be reclaimed, and embrace what is fragile and vulnerable."
Jeffrey Conley: Winter runs through July 30 at Peter Fetterman Gallery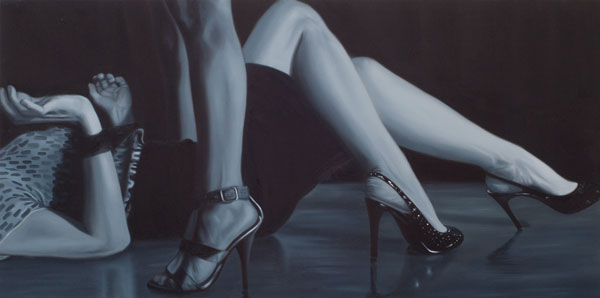 Kelli Vance: A Function of Identity | Vance paints large-scale oil-on-canvas portraits, exploring themes of assumed identity, voyeurism and veiled eroticism. Her paintings speak the familiar language of cinema in their photorealist rendering and choice of moment, but like the best films each canvas has a story to tell and a secret to keep. Their structural narrative is revealed in titles such as "Just Forget You Ever Saw It. It's Better That Way." We may never know what just happened out of frame, but that's largely just a compositional device. The subject of her work is the carefully staged moment, but the object is in fact she.
Vance casts herself in the leading role as sexualized, fetishized, object of her own creation. Nodding to Cindy Sherman, she stages her preparatory photographs with herself as leading lady, enlisting friends as tormentors and collaborators. She often cultivates an atmosphere of blankness, becoming a vessel for the role being played out, in order to immerse herself completely in the scenario. Dismissing the rich but misleading feminist interpretation, Ms. Vance insists on a personal agenda; she speaks not for her gender, but for herself.
Kelli Vance: A Function of Identity opens June 11 at Samuel Freeman Gallery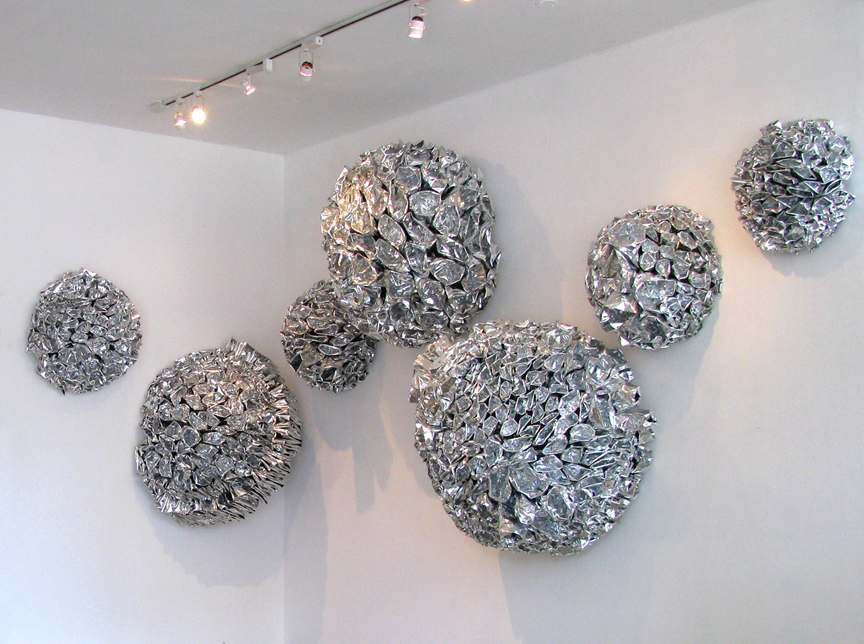 David B. Jang: New Works | Five years ago, Jang's early works were best described as labor intensive constructions, in the spirit of Richard Serra and Beverly Pepper, focused on overpowering people with their muscle and control while fixated on representing the aesthetics of their own processes. Jang has matured since then and his work has naturally evolved to the organic, almost mannered likes of Tim Hawkinson.
Jang's "contraptions" are now no longer stylized displays of flaring raw power, but instead semi-mechanical embodiments of the viewer, forging associations with the essential dynamics of the human body: vibration, flow, breath and contractions. In the exact way Tim Hawkinson reconstitutes common materials and anthropomorphizes them, Jang uses materials we interact with on a daily basis. Our ubiquitous connection with these materials, such as styrofoam cups, potato chip bags and resin coated paper towels, makes Jang's work easily acceptable. And while Jang reconstitutes these materials into various "machines," unlike real machinery--which tends to keep people at a distance with its heavy-handedness and operational protocols--Jang's contraptions are infinitely more approachable, almost natural even.
David B. Jang: New Works opens June 9 at DAC Gallery
For more information about art events throughout Los Angeles go to Artweek.LA.
SUBSCRIBE TO & FOLLOW CULTURE SHIFT
Every Friday, HuffPost's Culture Shift newsletter helps you figure out which books you should read, art you should check out, movies you should watch and music should listen to. Learn more