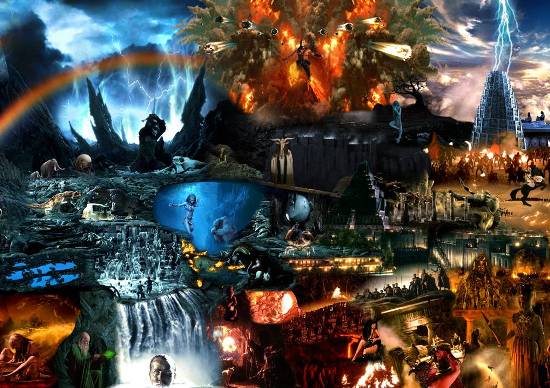 Marco Brambilla: The Dark Lining | Brambilla's oeuvre consists of complex video installations. Much of his work comprises found film footage edited, layered, and spliced to create compelling new narratives and stunning visual mosaics. With exquisite technical production and seamless editing, Brambilla's multi-layered tableaux of interconnecting images and looped video blend into an expansive landscape that forms his hallmark style.
This exhibition at SMMoA features the premier of Evolution (Megaplex), 2010, a new large-scale 3D video collage, which displays the history of humankind through the lens of cinema. In this never before seen work, Brambilla combines hundreds of clips from genre films that re-enact historical moments as grand spectacle.
Marco Brambilla: The Dark Lining closes August 20 at Santa Monica Museum of Art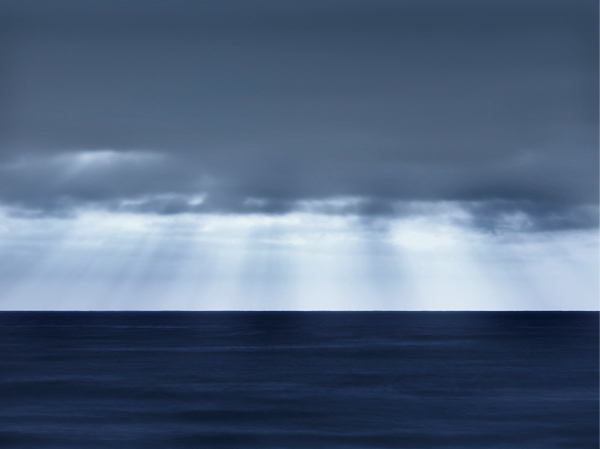 Bill Rastetter: Sea and Sky | In this exhibition of large-scale color photographs, Rastetter continues his exploration of both the majesty and mystery of the sea and the sky. Like Alfred Stieglitz's series of cloud photographs, Songs of the Sky - Secrets of the Skies as Revealed By My Camera, Rastetter embarks on a journey with his own camera akin to Stieglitz; to not only describe the subject before his camera through semi-abstract qualities, but to express a sense of lyricism and freedom with it. His new images are imbued with impressionistic and romantic thoughts. Long exposures relate to experience of place rather than just observation, allowing Rastetter, as well as his audience to contemplate their own existence within the vast and luminous space of the photographs he has created.
Bill Rastetter: Sea and Sky opens August 20 at Joseph Bellows Gallery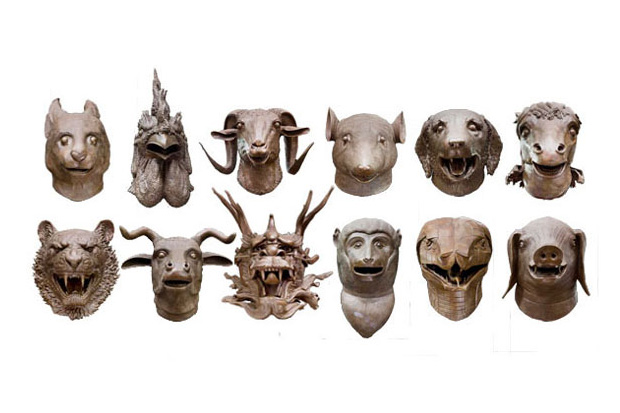 Ai Weiwei: Circle of Animals/Zodiac Heads | The installation, the first major public sculpture by Chinese contemporary artist Ai Weiwei, will comprise twelve monumental bronze animal heads that are re-creations of the famous traditional zodiac sculptures that once adorned the fountain clock of Yuan Ming Yuan, the Old Summer Palace, located just outside Beijing.
Cast around 1750, the original animal heads were located at the Zodiac fountain in Yuan Ming Yuan's European-style gardens, which were designed by two European Jesuit priests in the eighteenth century. In 1860, British and French troops looted the heads amid the destruction of Yuan Ming Yuan during the Second Opium War. Today, seven heads--the rat, ox, tiger, rabbit, horse, monkey, and boar--have been found; the location of the other five--dragon, snake, goat, rooster, and dog--are unknown. In reinterpreting these objects on an oversized scale, Ai stimulates dialogue about the fate of artworks that exist within dynamic and sometimes volatile cultural and political settings, while extending his ongoing exploration of the "fake" and the copy in relation to the original.
Ai Weiwei: Circle of Animals/Zodiac Heads, opens August 20 at LACMA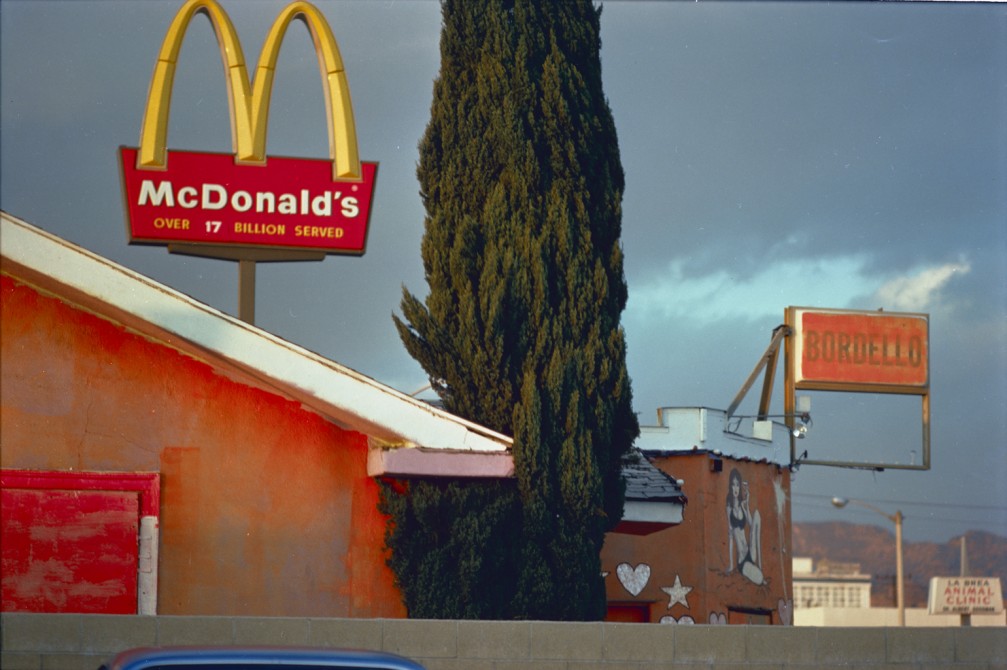 Eric Kroll: Sex Objects to Fetish Girls | A selection of work from two of Kroll's famous publications published with a grant from the New York State Council of the Arts, Sex Objects documents the artist's travels across America photographing and interviewing the women who worked in massage parlors, strip clubs and sex joints. The photographs sparked controversy because of the stark reality depicted and because of the public art grant that funded the project. The book was a critical success and opened a sensitively documented window into a subset of taboo American culture.
The photos in Kroll's second book, Fetish Girls, are playful and surreal images that explore a multitude of sexual fantasies. Drawing from his artistic influences of Man Ray, Eric Stanton, and Irving Klaw, Fetish Girls depicts the absurd, kinky, humorous and whimsical.
Eric Kroll: Sex Objects to Fetish Girls runs through September 17 at PRISM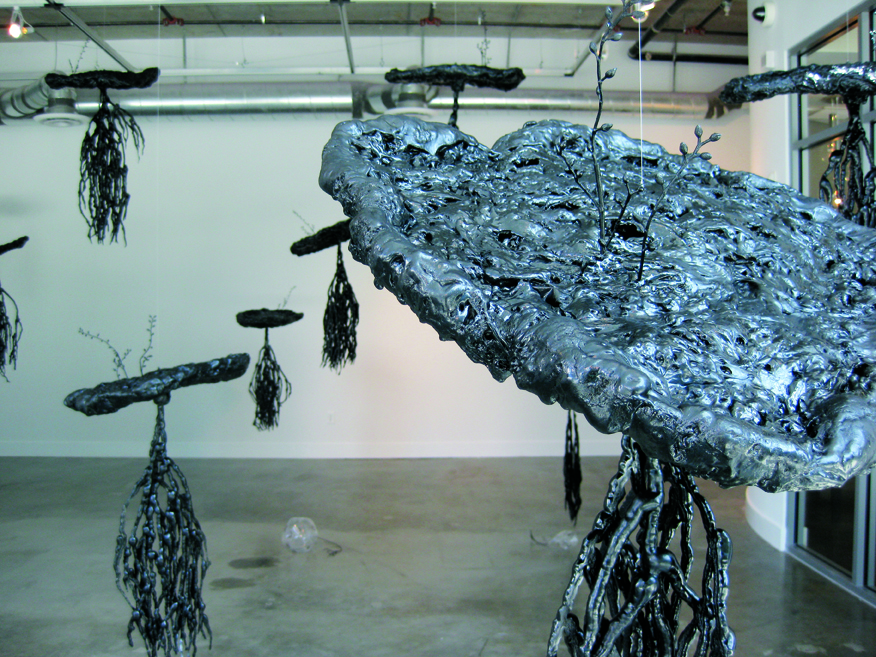 Meeson Pae Yang: Liminal | Meeson Pae Yang explores the convergence of science, technology and imagination in the creation of organisms reflecting systems of life, death, regeneration, hybridization and transformation. Inspired by the discovery of life in the most extreme environments, the exhibition reflects the cognitive need to understand our environment. The artist crafts a semi-permeable space where the viewer is encouraged to contemplate humanity's evolving relationship to nature in an age of accelerated technological advances.
Meeson Pae Yang: Liminal runs through October 9 at The Collaborative Gallery
SUBSCRIBE TO & FOLLOW CULTURE SHIFT
Level up. Read THIS and be the most interesting person at your dinner party. Learn more