In early 1979, there were no art walks in Los Angeles. At least none like the one being conjured by a group of volunteers at a fledgling free clinic in Venice. At the time, Venice was still known as the "Appalachia by the Sea," having been one of the city's poorest neighborhoods for decades, but it had one attraction that no other neighborhood could match: its thriving artist community. Add to that the allegiance that many local artists felt to the cause of health care for the uninsured and the Venice Art Walk was born.
Venice's demographics have changed dramatically since 1979, but the neighborhood is still packed with working artists, from those who put Venice on the art map in the '60s and '70s to mid-career names known the world over to up-and-coming talent working out of garages and other ad-hoc studio spaces. In addition, it has become a hotspot for architects, performing artists, special effects studios, video game developers, fashion designers, restaurateurs and just about every other type of creative professional. Angelenos still can't get enough of Venice.
Peter Alexander, Morongo Sunrise, 2011 (Included in Silent Auction)
And to this day, there's no way to see more of Venice, the best of Venice, than the Venice Art Walk & Auctions. Attendees enjoy access to more than 50 studios on the "Art Walk" proper, as well as several pop-up galleries and special exhibits, plus a shot at more than 400 original works in the Silent Art Auction.
All proceeds from the Venice Art Walk & Auctions, which also features three Art & Architecture Tours and new Skate and Surf Auction, benefit Venice Family Clinic, which is now the largest free clinic in the country, caring for more than 24,000 people annually.
"There's more than anyone can experience in one day," says artist Laddie John Dill, who helped launch the Southern California art scene and was on the very first Venice Art Walk in 1979. "People come back year after year because they know they will always find something they have never seen before."
The Venice Art Walk & Auctions take place May 20-22. For more information go to Venice Art Walk or Artweek.LA.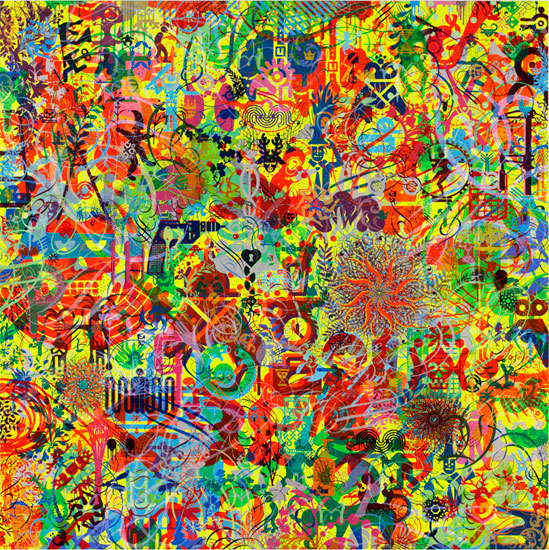 Ryan McGinness: Recent Paintings | McGinness is known for his bold and refreshing paintings and installations that layer contemporary iconography to underscore the artist's commentary on language, history and symbolism. Re-imagining our world as a series of graphic icons, McGinness layers and collages these images to create complex and sophisticated paintings that shed light on our contemporary world. Boldly colorful and slick, McGinness deftly merges together digital techniques with more traditional crafts like silk screening and painting. Often likened to Andy Warhol, McGinness has developed a unique visual language to reflect on pop culture and the society in which we live.
Ryan McGinness: Recent Paintings opening reception May 19 at Michael Kohn Gallery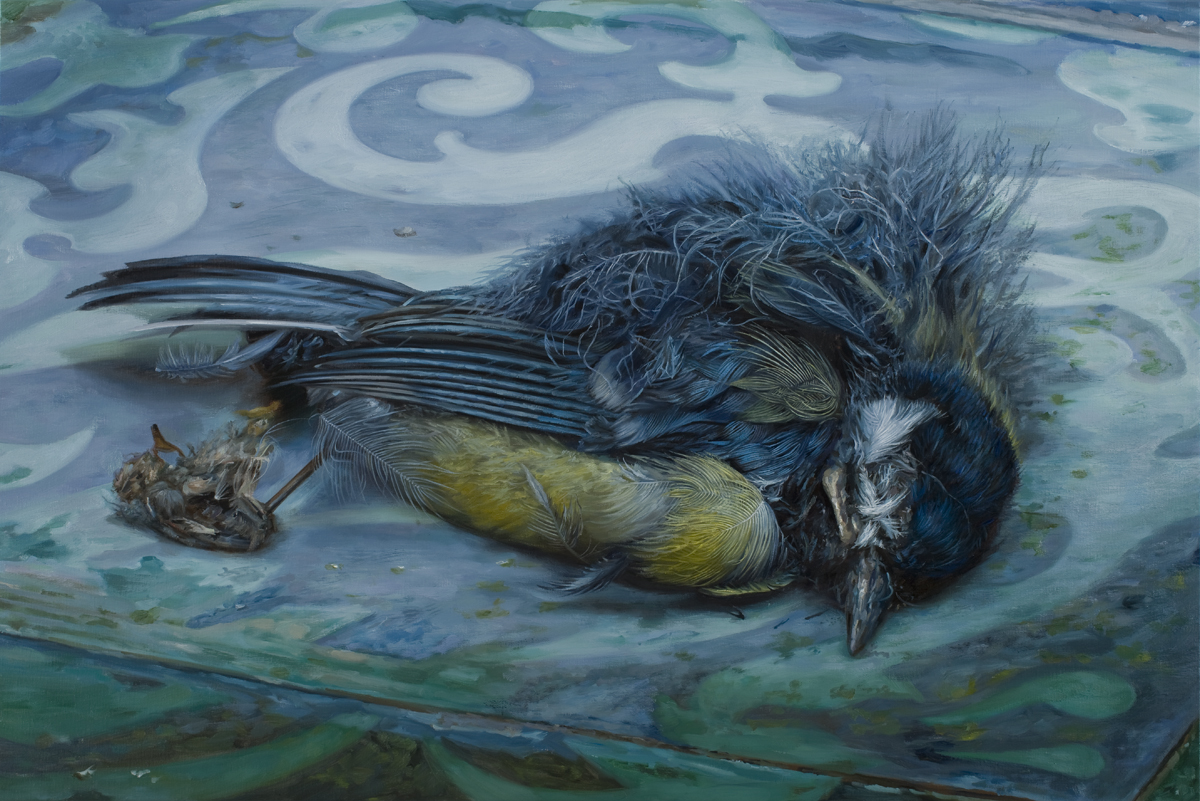 Cindy Wright: New Work | Wright's latest body of work stays true to her exalted practice of art historical allusion and modern abstraction. Wright draws from her immediate environment to create organic visceral and shockingly life like imagery. Often confronting the viewer with notions of transience, mortality and the ephemeral, Wright's graphic vignettes are paradoxically brimming with ambiguity and familiarity. Rendered in Wright's signature cropped framework, her charcoal illustrations intensify her subjects' obscurity through a smudging and blurring of monochrome and atmospheric gray.
Cindy Wright: New Work opening reception May 21 at Mark Moore Gallery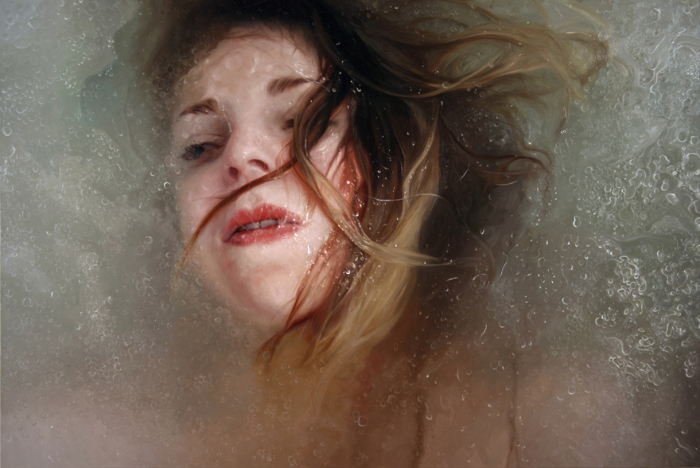 Breach of Privacy | Breach of Privacy features five New York-based artists whose creative practices span a disparate range of media, yet coalesce to represent compelling explorations of voyeurism in its shifting states of ecstasy, release and isolation. Via exhilarating photorealistic oils, hauntingly subtractive mixed media works and raw black and white photography, each artist fashions his or her own unique voyeuristic allegory, some oblique, others candid, but all bound by a bittersweet philosophical thread that delves far deeper than that which is externally revealed.
Breach of Privacy opening reception May 21 at Carmichael Gallery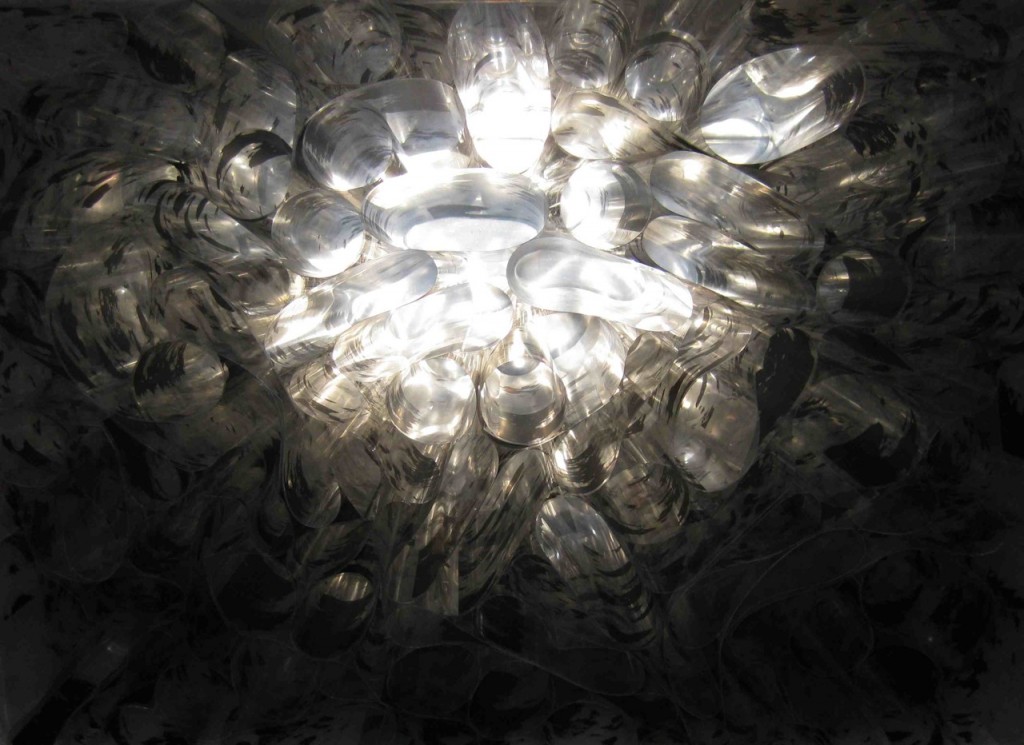 Meeson Pae Yang: Permeate | Exploring the intersections of technology, fantasy and mythology, Yang creates a world where micro and macrocosms converge, organic collides with mechanical and subliminal 'landscapes' unfold before viewer's eyes. "I find it fascinating that on a macroscopic level all things are interwoven even in our own expansive environment...recognizing that each action is intertwined into a larger picture, our planet becomes a poetic tapestry of how life sustains, grows and rebuilds. In this manner, I view science, mythology and art as seeking order and a deeper understanding of our world," states Yang.
Meeson Pae Yang: Permeate opening reception May 21 at Blythe Projects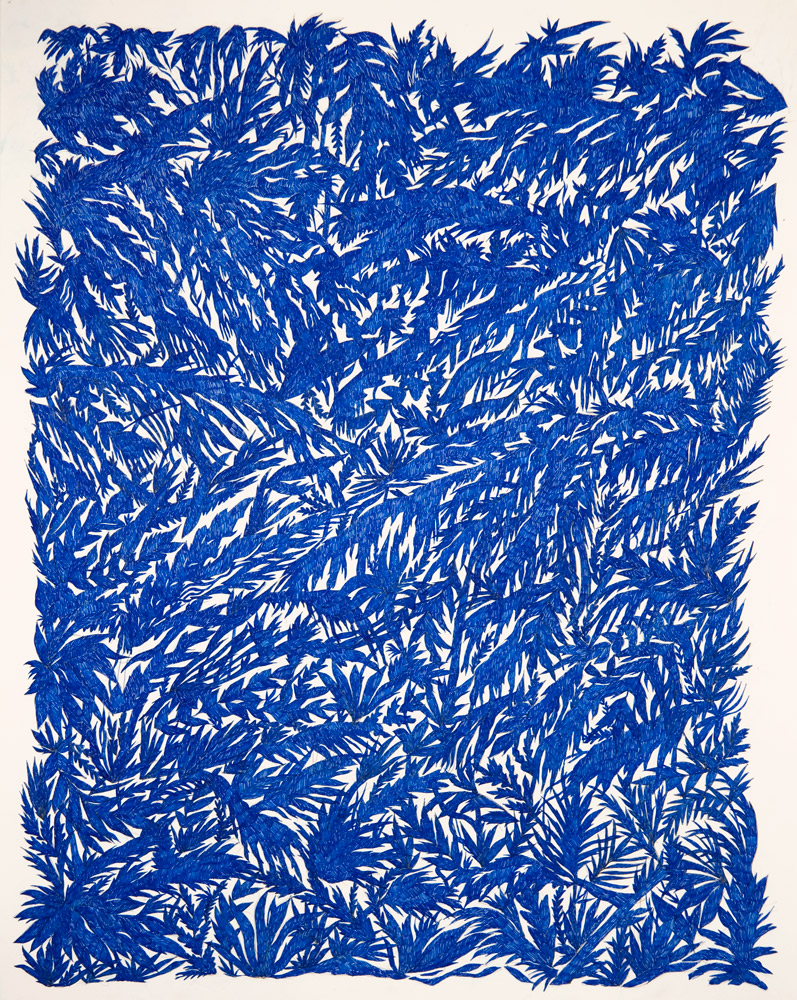 Timothy Hull: Here Today, Gone Tomorrow | Hull's new work points to the fact that we exist in an eternal present and that what was, no longer is. In addition, the work explores ideas of representation, reproduction, cultural appropriation and recycling. Hull employs motifs from art history's distant past as well as from 20th century modernism; mixing and matching patterns, colors and styles that create links through time. The artist connects disparate points in time, such as pop culture imagery from 1980′s cause célèbre to rainforest patterns, Boy George, swatch watches, ruins from antiquity and museum displays as well as renaissance consort music. The artist presents many "doubles" or pairings, some nearly carbon copies of each other, and some similar but different.
Timothy Hull: Here Today, Gone Tomorrow opening reception May 21 at Taylor De Cordoba
For more about the L.A. art scene go to Artweek.LA