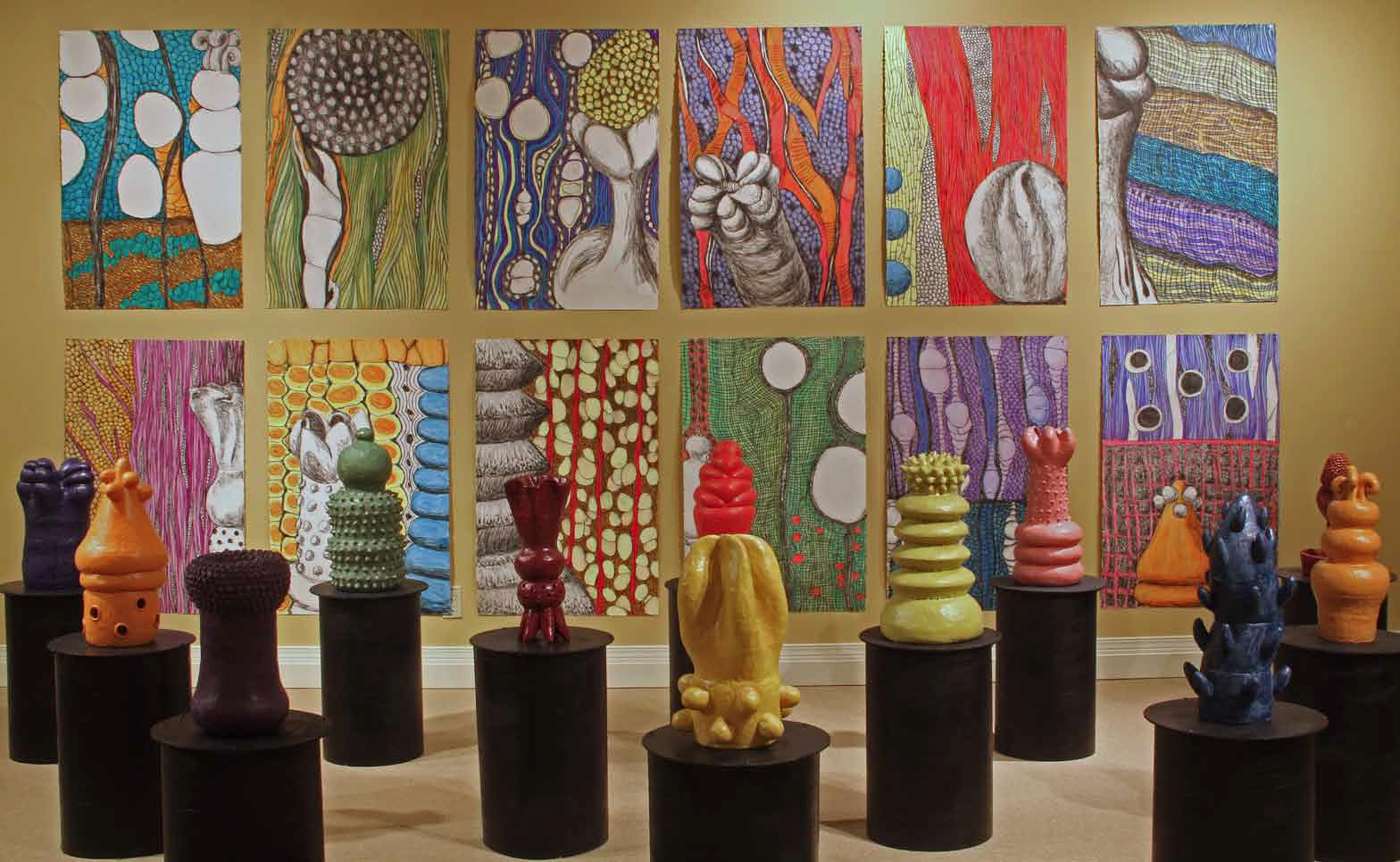 Denatured Nature | The Scripps College Ceramic Annual -- the longest-running exhibition of contemporary ceramics in the United States -- opens for its 69th consecutive year with "Denatured Nature," which focuses on artists who alter objects via a variety of techniques-including misdirection and irony-to transform the natural qualities of the familiar. Guest-curated by Virginia Scotchie, professor of art and head of ceramics at the University of South Carolina, the exhibition features contemporary artists Frieda Dean, Alexandra Hibbitt, Richard Hirsch, Priscilla Hollingsworth, Bri Kinard, Rebecca Manson, Jon McMillan, Jeffrey Mongrain, Kate Roberts, and Adam Shiverdecker.
In her catalogue essay curator Scotchie notes:
In this exhibition, the concept of the de-natured object is uniquely revealed in the properties of each ceramic sculpture. The exhibiting artists do not begin with a stated scientific principle but through their work make the process of de-naturing salient. They redeem the altered object from the oblivion of the ordinary. As the work undergoes the process of alteration, its attitude or quality of meaning changes and expands simultaneously.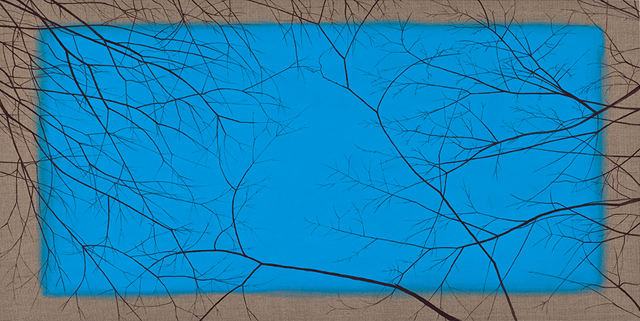 Astrid Preston: New Territory | Since her last exhibition at Craig Krull Gallery in 2010, Astrid Preston's work has traveled further than during any other period in her career. Entitled, New Territory, these paintings on wood and linen are influenced by traditional Japanese painting, as well as that culture's reverence of Nature. Using an analogy of ceramics, she calls it a shift from refined porcelain to raku. Whereas her previous work focused on the construction of mazes, topiaries and infinitely complex geometries of leaves and branches, Preston's new work opts for a more organic interaction with natural forces. Many of the paintings are on raw wood panels, and Preston allows those patterns of wood growth to suggest directions for her paint and compositions. Sometimes she applies washes of thin paint, letting the wood grain become ripples on the surface of water. In the painting, Thirsty Sun, a palette knife is boldly employed to create a thick, deeply textured reflection, thus evoking a more visceral tangibility of light. In this way, Preston's response to nature combines both Eastern and Western traditions. Her awareness of natural patterns is akin to a finely raked rock garden, while her Expressionist materialization of sensibility is as fundamental as Adolph Gottlieb's sun and ground abstractions.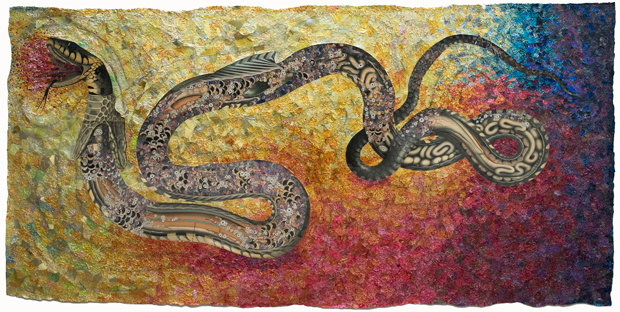 Abundance and Devotion: The Art of Miriam Wosk | This exhibition, the first major survey of the work of this acclaimed Los Angeles artist, highlights her most significant works and traces the arc of Wosk's life and career.
Miriam Wosk is best known for intricate paintings and collages that she often adorned with pearls, glitter, crystals, starfish, collaged images, and other vivid ornamentation. Many of her rich landscapes juxtapose skeletal figures with budding flowers, dense roots, and dazzling celestial imaginings, and her process of pouring, painting, airbrushing, gluing, embedding, and coating possessed a devotional, mantra-like repetition.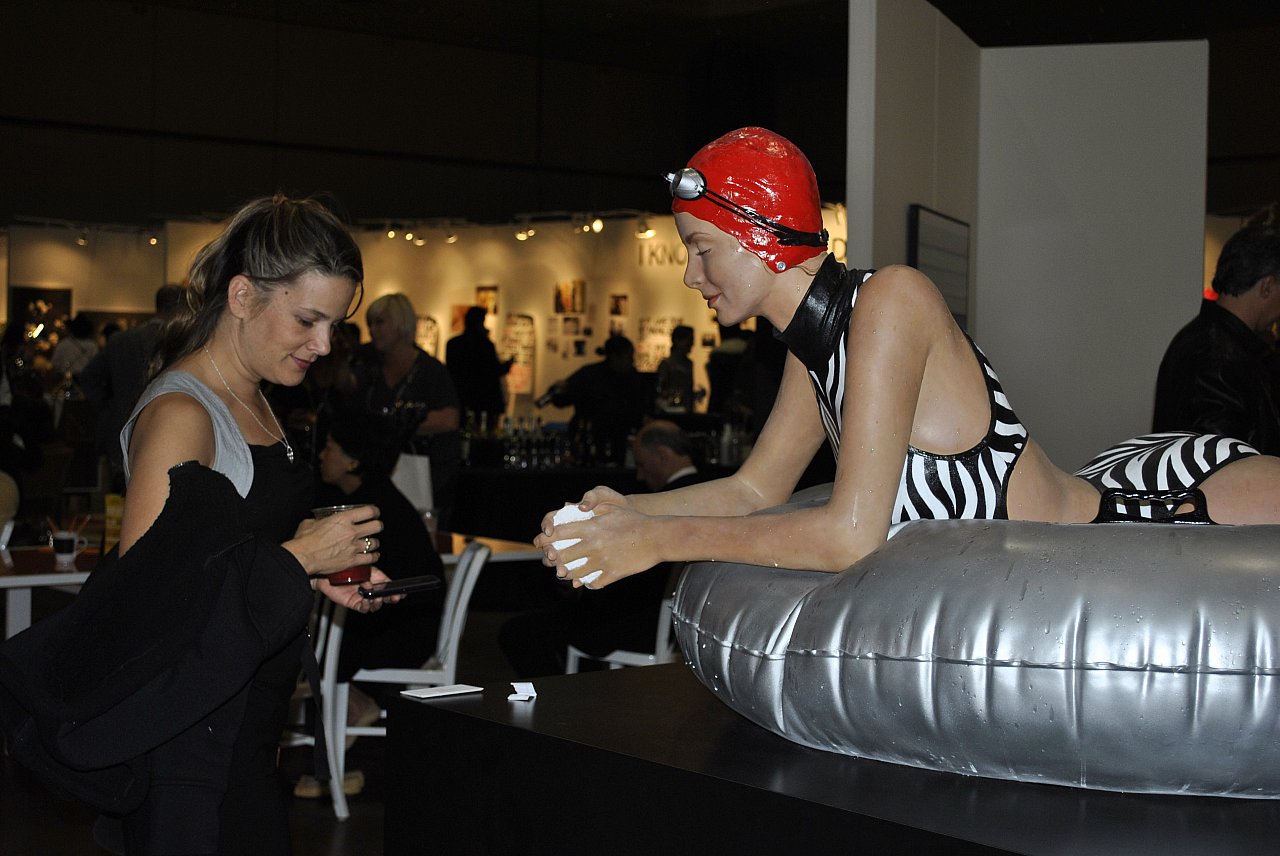 The LA Art Show | The LA Art Show, now in its 18th year, is the longest running platform for contemporary, modern, historic and traditional fine art in the country. The 2012 show hosted more than 100 prominent galleries and attracted more than 50,000 visitors with its 'Fair-within-a-Fair' concept, featuring distinct sections catering to diverse collecting genres.
Taking a cue a cue from the public art museum model, where there has long been a trend of juxtaposing contemporary art alongside older works to show movements and highlight the evolution of art through the ages, the LA Art Show is entirely unique in the art world, providing collectors with a complete art experience through an expansive breadth of galleries that crosses contemporary, historic and print genres.
Art Los Angeles Contemporary | While continuing its tradition of highlighting galleries from Los Angeles, Art Los Angeles Contemporary, the International Contemporary Art Fair of the West Coast, welcomes a greater number of international galleries to the cultural landscape of Los Angeles this year. ALAC will feature 70 top international blue chip and emerging galleries from around the world, each presenting some of the most dynamic recent works from their roster of represented artists, offering an informed cross-section of what is happening now in contemporary art making. The fair provides a sophisticated yet accessible environment for art collectors, curators, and patrons of the arts alike to enjoy.
Art Los Angeles Contemporary has made its mark with a comprehensive and unique programming series, including world-class artist talks, museum curator led panel discussions, and film screening and performance series. Special events are staged on site at the art fair as well as throughout the city in satellite locations.
For the most comprehensive calendar of art events throughout Los Angeles go to Artweek.LA.
SUBSCRIBE AND FOLLOW
Get top stories and blog posts emailed to me each day. Newsletters may offer personalized content or advertisements.
Learn more