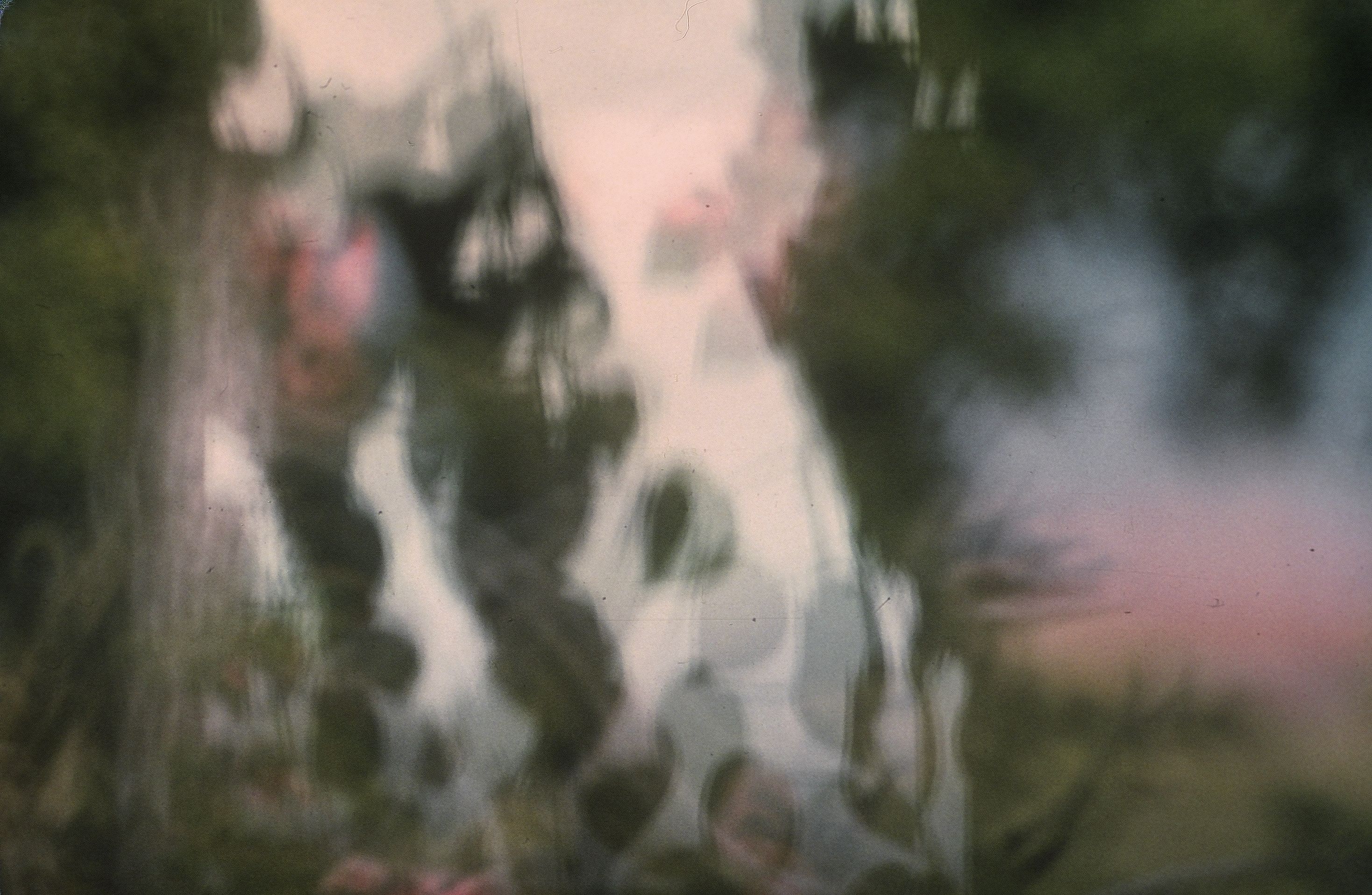 Barbara Gluck: Light Paintings | This exhibition reveals the esoteric side of an award-winning Vietnam War correspondent. Completed over a period of more than 10 years while she was residing in Santa Fe, New Mexico, Gluck credits her acute sense of intuition -- and her willingness to follow that intuition -- for bringing forth images of light that have a mystical quality to them, which she calls Light Paintings. The subject of her photographs can be summed up as energy filtered through tangible elements like leaves, water, or crystals.
Prior to her Light Paintings period, Barbara had accomplished several incredible landmarks. Most noted is her career as a photojournalist in Southeast Asia, first independently then for the New York Times as the first female correspondent covering the Vietnam War. While in Vietnam, Barbara endured several transformational life experiences that would later influence her work as a fine art photographer.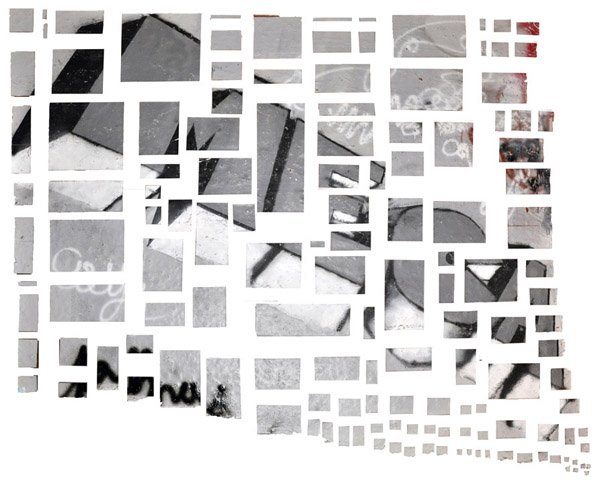 Pablo Rasgado: Fragmental | Fragmental consists of 144 fragments of a wall that the artist found in Brooklyn in 2009. The wall had MECA, a word of unknown meaning, graffitied onto its surface. Rasgado then extracted the painted surface of the wall using strappo, a technique developed during the Renaissance to move a fresco from one location to another, and transported it to his studio in Mexico City where he subsequently divided it into 144 pieces.
Rasgado's interest lies in the tension between realism and abstraction. He starts with a painting that is precisely what it purports to be -- a painted wall rather than a representation of a painted wall -- an ultimate realist painting. By fragmenting it, he turns it into an abstraction -- the abstraction of an actual wall. He simultaneously presents the original wall and the abstraction of that wall, confounding the difference between them. During the four-week run of the exhibition, the 145 pieces will be rearranged in four different ways. The four arrangements have been planned by the artist and will be unveiled on the 7th, 14th , 21st and the 28th of July. A photograph documenting the original wall will be on view at the first opening, and at each subsequent opening, additional photographs will be added that show the later modifications of the original painting.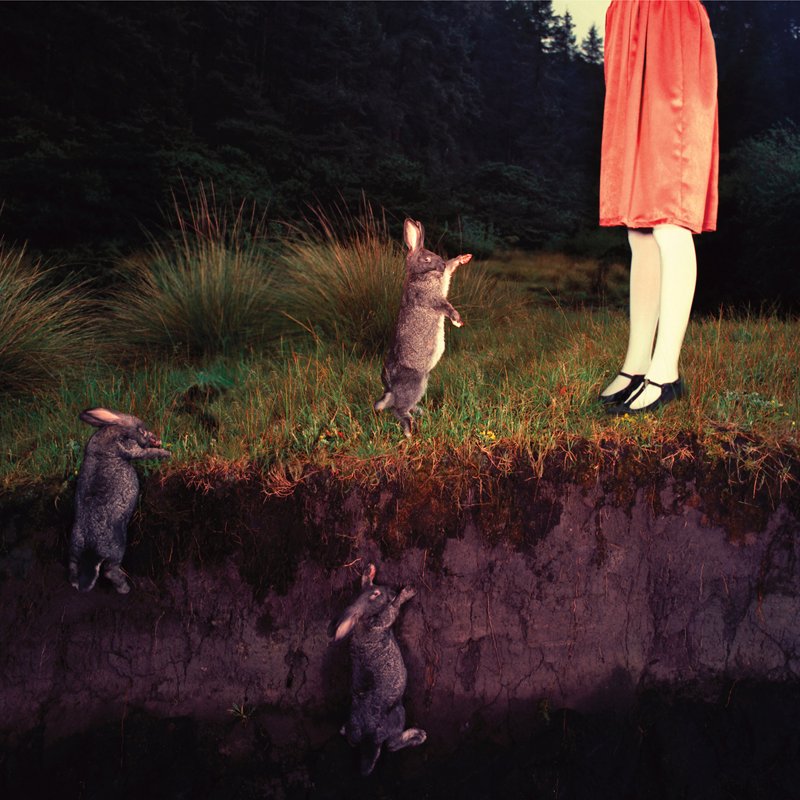 Looking at México | An exhibition of contemporary photography from Mexico curated by Alejandro Cartenega, which presents a collision between images of violence, faith, dreams, abandonment, and wealth; a world very much in tune to what México is today. The richness of photographic images being produced in México today is broader and richer than ever. Even while a feeling of detriment prevails in most Mexican cities and its inhabitants due to insecurity and social unrest, photography is at its best in such times, reflecting these situations or those far from them.
For Kenia Narez, whose work is featured above, it is the idea of the fine line between the good and the evil in a child's life that makes her present images that strike as inoffensive but that are inevitably charged with violence.
This exhibition also features work by Alejandra Laviada, Melba Arellano, David Corona, Claudia Hans, Eunice Adorno, José Luis Cuevas, Omar Gamez, Alinka Echeverria, and Roberto Tondopó.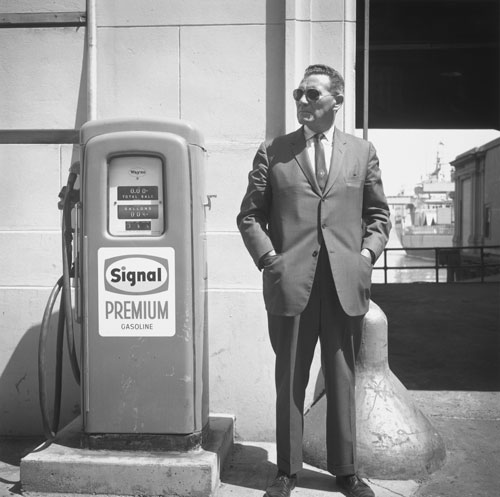 Arthur Tress: San Francisco 1964 | In the summer of 1964, San Francisco was ground zero for a historic culture clash as the site of the twenty-eighth Republican National Convention and the launch of the Beatle's first North American tour. Having graduated from Bard College in 1962, Arthur Tress moved to Paris to attend film school, travelled to Japan, Africa, Mexico and through most of Europe and in 1964 at 23 years old, found himself in San Francisco, immersed in a hotbed of cultural and political transformation. Tress, who went on to become one of America's most beloved and accomplished photographers, known for his dreamlike and surreal imagery, created what is perhaps his first mature documentary work during this time. He shot over 900 negatives and captured a wide and sophisticated array of city life including political rallies, civil rights demonstrations, and street scenes.
Tress developed and printed his black and white negatives in a communal darkroom in the city's Castro district before leaving San Francisco in the fall of 1964. The vintage prints were stored in his sister's home, where they remained untouched until 2009. The rediscovery of this forgotten body of photographs inspired the photographer to revisit his early negatives. The work publically debuted in a major exhibition at the de Young Museum in San Francisco from March 3 - June 3, 2012 and is now available in the companion monograph Arthur Tress San Francisco 1964 published by the Fine Arts Museums of San Francisco and DelMonico Books/Prestel, 2012.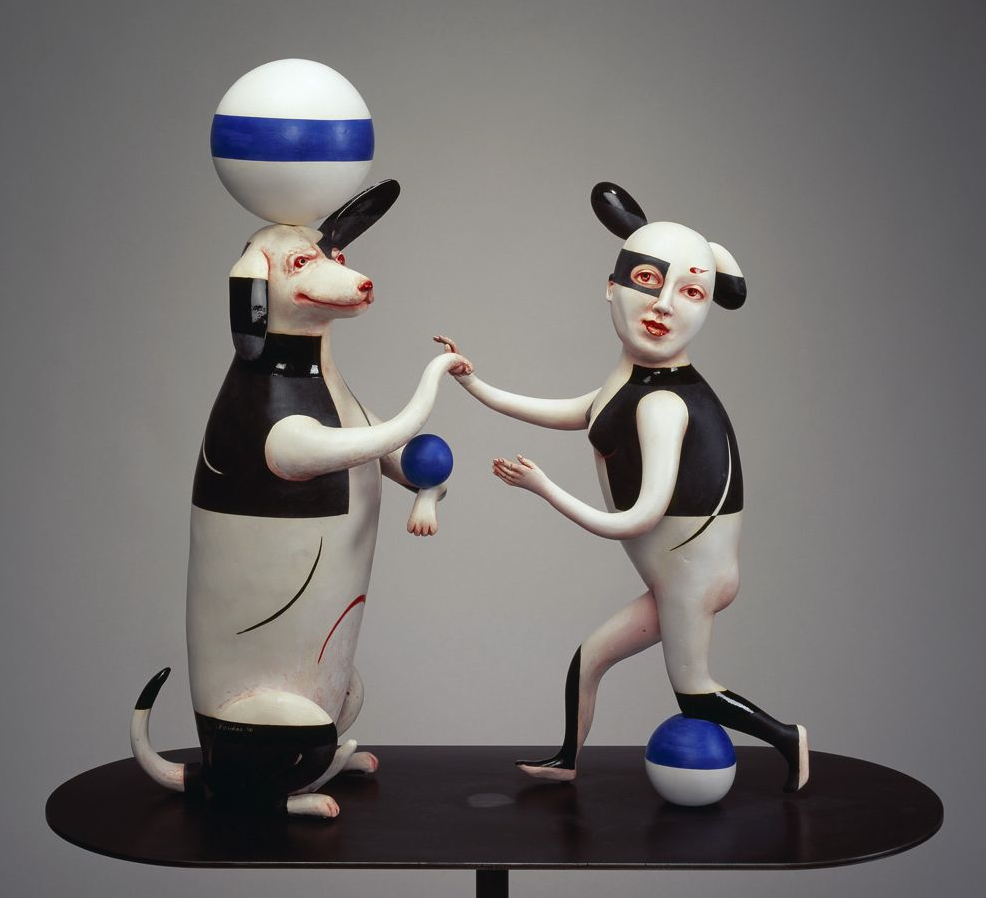 Patti Warashina: Wit and Wisdom | A retrospective exhibition consisting of 115 examples marking the evolution of Warashina's life works. Patti Warashina: Wit and Wisdom illustrates Warashina's variety of themes: human condition, feminism, car-culture, political/social topics, and insider-art issues. Prominent in her work is Warashina's sense of humor. Be it a visual spoof on contemporary concerns or satirical commentary, her cleverly worded titles emphasize her personal perspective.
In contrast to the single-note output of many artists, Patti Warashina's ceramic art exhibits wide variety in size and scale, in techniques, and in concepts. Her willingness to strike out in her own direction is only surpassed by her willingness to reinvent herself. In the 1960s, while most ceramists were captivated by the throwing process, she abandoned the wheel in favor of handbuilding and molds; while typical work of that time was done in earth-tone glazed stoneware, she used white clay bodies and experimented with color; and while abstract expressionism was the preferred approach, Warashina favored concrete images and human figures.
For the most comprehensive calendar of art events throughout Los Angeles go to Artweek.LA.
SUBSCRIBE TO & FOLLOW CULTURE SHIFT
Every Friday, HuffPost's Culture Shift newsletter helps you figure out which books you should read, art you should check out, movies you should watch and music should listen to. Learn more