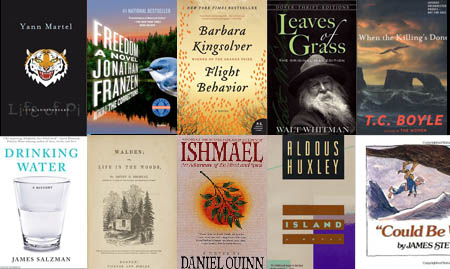 A way to pass the time while on furlough.
As of this morning, there are still an estimated 800,000 of you folks out there who, courtesy of a dysfunctional Congress, have been banished from the office. (See "Who Goes to Work? Who Stays Home?") I understand from some of my federally "employed" colleagues that you are not even supposed to be checking your e-mail. That leaves a whole lot of time on your hands.
Well, they say idle hands are the devil's tools, and so I, ever vigilant in the fight of good over evil, have prepared a "Top 10" list of books recommended by TheGreenGrok to enrich your days of furlough and keep the hands turning pages (and not otherwise engaged). It goes without saying that we hope to publish only one such list.
Top 10 Titles for Temporary Time-off
10. "One Hundred Best Posts by TheGreeenGrok" - OK, that one doesn't really exist, but it sounds intriguing, don't you think?
For real now: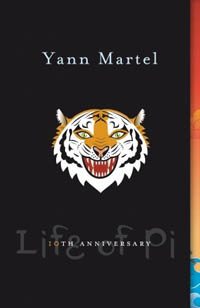 10. "Life of Pi" written by Yann Martel
Curl up on the couch with your favorite tiger and enjoy. The movie ain't bad either, just add popcorn ... organic, of course. (More on popcorn here.)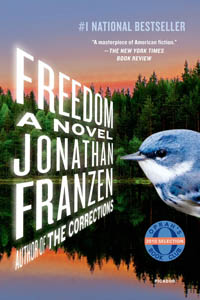 9. "Freedom" written by Jonathan Franzen
Hey, you're a furloughed government worker, you've got some free time on your hands, so why not read about freedom while you wait for government corrections to get you back to work.
8. "Flight Behavior" written by Barbara Kingsolver
No, didn't choose this one as a send-up of Congress. Kingsolver is a perennial favorite, and her "heady exploration of climate change" in Appalachia is a good read whenever you can fit it in, so why not now?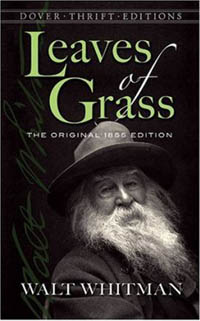 7. "Leaves of Grass" written by Walt Whitman
Although it's one of the oldest titles on our list, the book sure was ahead of its time. So much so that it cost Whitman his job at the Interior Department. (It also cooked the goose of another Walt W. whose ultimate demise was viewed by some 10 million TV viewers.) We recommend finding a verdant lawn somewhere to sprawl on where you can soak in the poetry (and get ready to blush).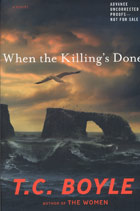 6. "When the Killing's Done" written by T.C. Boyle
Regular readers of TheGreenGrok might recognize this one. Here's how Boyle describes the real-life inspiration for his story:
"[I]n the past decade on the California Channel Islands, … a rather testy turf war was fought between animal rights activists and the biologists of the National Park Service and the Nature Conservancy over the elimination of non-native species of plants and animals."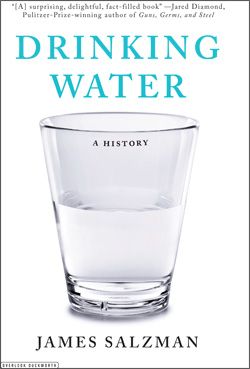 5. "Drinking Water: A History" written by James Salzman
This may sound like a dry topic (and full disclosure, it's written by a colleague at Duke), but it's actually quite entertaining as well as edifying.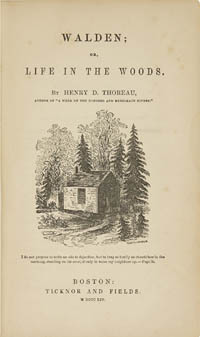 4. "Walden; or Life in the Woods" written by Henry David Thoreau
Dipping back again into history and literature, we think another stroll through Walden is just the tonic for the furlough-challenged.
3. "Ishmael" written by Daniel Quinn
Another Grok fave. See here, here and here.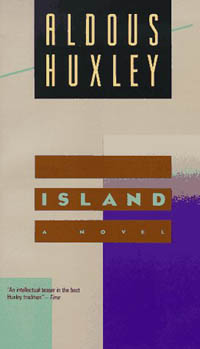 2. "Island" written by Aldous Huxley
In his last major work, the author of the dystopian Brave New World tells the story of a utopian society seeking to live in harmony with nature (with a little help from psychedelics and birds that remind the inhabitants to pay "attention") while keeping the outside world at bay. Does that sound enticing while you stay holed up at home trying to ignore congressional haggling? Then check it out [pdf].
And the No. 1 book for your furlough days ...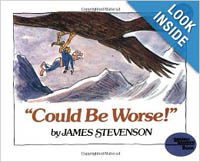 1. "Could Be Worse!" written and illustrated by James Stevenson
To remind you that, as bad as things are now, they could be worse; did I hear anyone say debt-ceiling crisis?
Crossposted with TheGreenGrok | Find us on Facebook