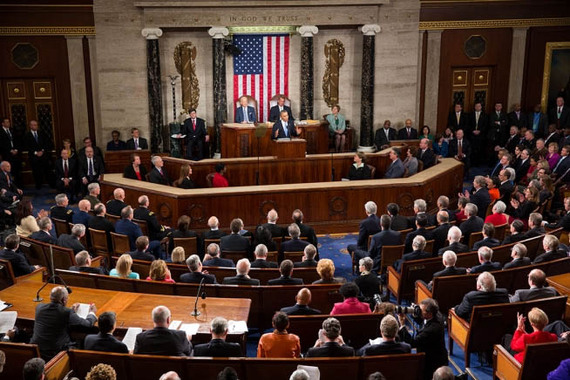 President Barack Obama addresses the nation from the House Chamber of the U.S. Capitol, Jan. 28, 2014. (Official White House Photo by Amanda Lucidon)
A continuing series on what folks in the public sphere

have said about climate change in recent days.

On Tuesday, President Obama delivered the constitutionally required State of the Union address. Climate change was among the topics mentioned.
Climate change is a fact.
The president says it's a fact, but it's not a fact here [in the Senate].

--Sen. Tim Scott (R-S.C.),

in response

to Obama's State of the Union
SUBSCRIBE AND FOLLOW
Get top stories and blog posts emailed to me each day. Newsletters may offer personalized content or advertisements.
Learn more