Nobody reminds us more of how radical it once was for an artist to turn their back on representational painting -- or of the rewards of persistent conviction -- than Paul Cézanne. Cézanne was out of step even with his Impressionist fellow travelers, being primarily interested in the concrete fundamentals of geometric form, rather than the intangibles of light. The narrative of European modernism's emergence under the stamp of his influence has been in place for much of the last century, but the roots of American modernism were also fed by his source. It's important to keep in mind that Cézanne embodied an important side of the reaction to the onset of photography when considering that some of our most innovative American photographers incorporated much of his aesthetic thinking behind the lens.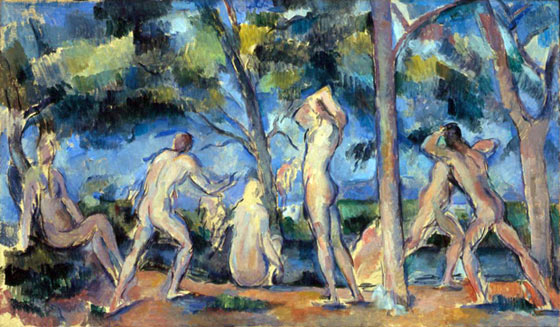 Paul Cézanne, "Bathers," 1898-1900.
At one time, the modernist architecture of mid-20th century Los Angeles expressed jet-age futurism. Much of it is given a second skin of scaffolding by Deborah Aschheim that allows you to alternatively regard it as just going up or about to come down. If the move away from representation half a century earlier had been full of danger and controversy, the referenced architecture conveyed optimism and possibilities yet to be imagined. Fifty years later, as Aschheim makes palpable, much of that sensibility has faded. Time certainly changes how we regard not only art, but what it references. The aesthetic potential of digital media remains engaging, but no longer startling. The way Arcy Douglass applies it to mural-sized light works and graphically aggressive paintings is closer to the kind of Pac Man graphics that launched digital media into the public sphere three decades back than to au courant Cloud programming. Retro digital art: it had to happen.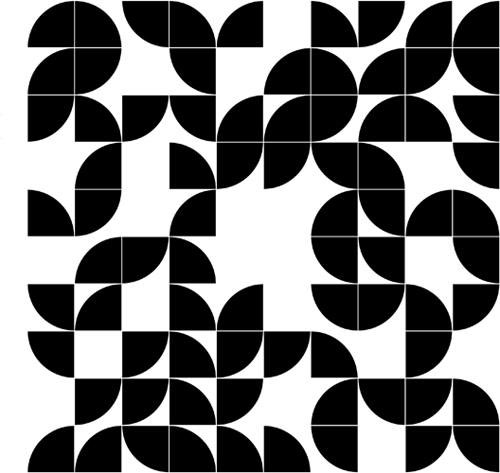 Arcy Douglass, "Field-2," 2010, digital work.
Abstraction feeds directly back into the landscape sensibility of Paula Castillo's bare metal sculpture. As Kathryn M. Davis notes, the very harshness of her forms and association with the stripped clean skeletons of the victims of the Southwestern desert environment are hardly celebratory, but they pay stoic homage. There is something both poignant and grandiose about the way contemporary artists such as Castillo and the Bay Area's Judith Belzer turn strategies of abstraction back towards an examination of nature. Belzer's use of tree bark may not today make us wonder why she deigns to call this art, the way most of Cézanne's peers did, but the vast space and scale wrought from such Lilliputian means does stimulate our sense of wonder. Not too shabby.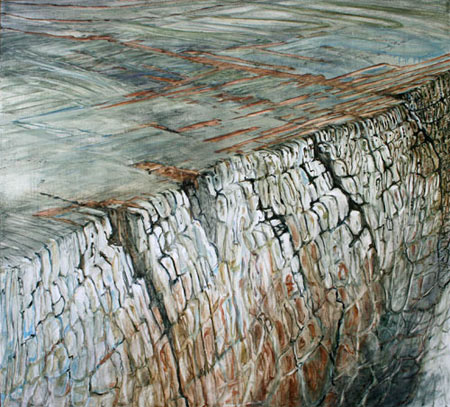 Judith Belzer, "The Order of Magnitude #2," 2010, oil on canvas, 38 x 42".
Another of our most celebrated early modernists, David Alfaro Siqueiros saw art as fully engaged in the political process, and his politics were unquestionably radical. We tend to shy away from equating radicalism in art with that of politics. But I can't help but connect the real or imagined emotional charge -- as basic as sex -- between the two. There is a jumping off an edge with the certainty there is no safety net below that sets off that adrenalin rush. If done with courage, knowledge and insight the end result is not disaster but glory.


Rendering of David Alfaro Siqueiros' "America Tropical," 1932, by Luis Garza.
SUBSCRIBE TO & FOLLOW CULTURE SHIFT
Level up. Read THIS and be the most interesting person at your dinner party. Learn more