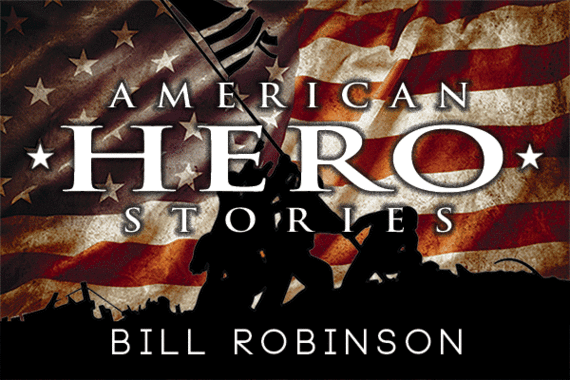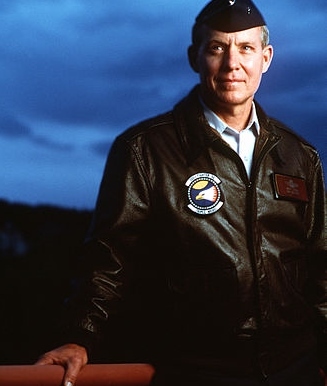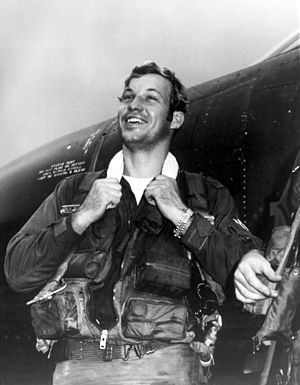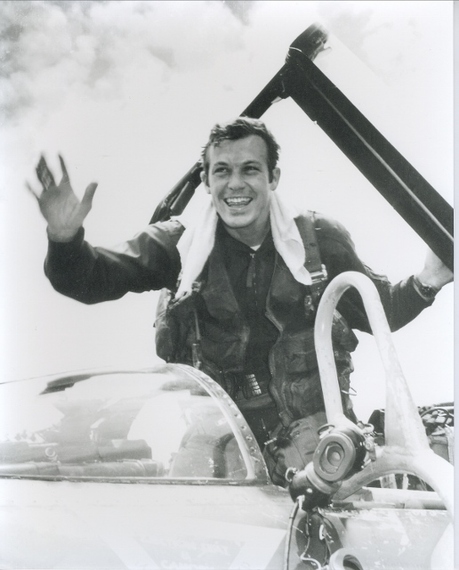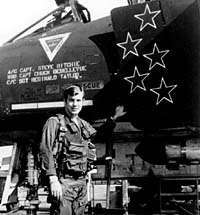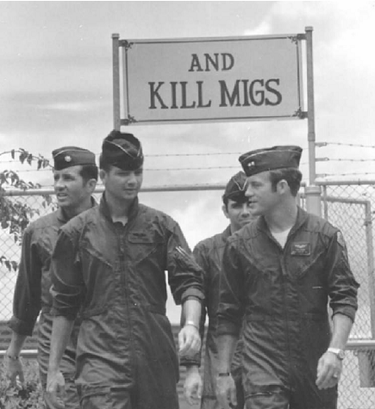 Capt. Steve Ritchie (front right) and Capt. Charles "Chuck" DeBellevue reporting for work 8/28/72 on the day Ritchie got his fifth MIG and Ace title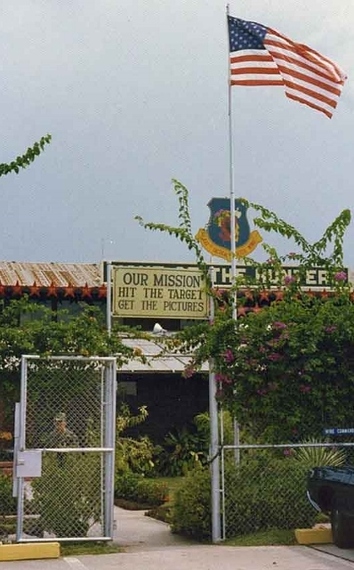 The other side of that sign
Photo Credit: Allen L. Tucker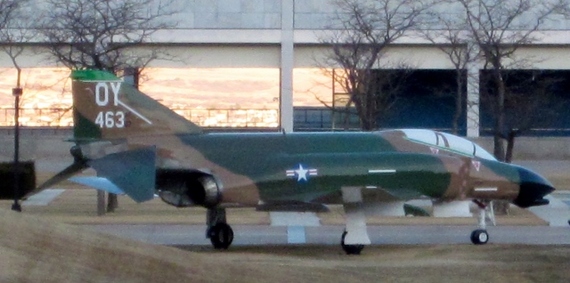 Ritchie's legendary F-4 sits in a place of honor at the US Air Force Academy in Colorado Springs, CO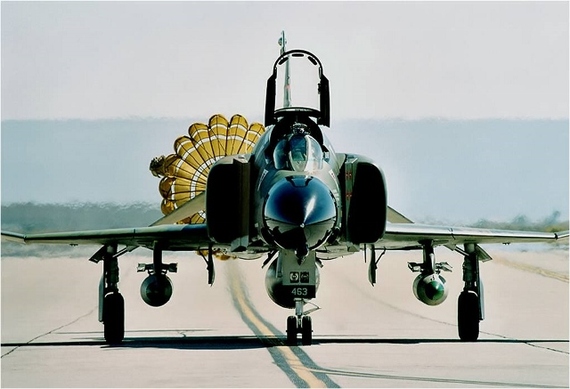 Ritchie's #463 with drag chute open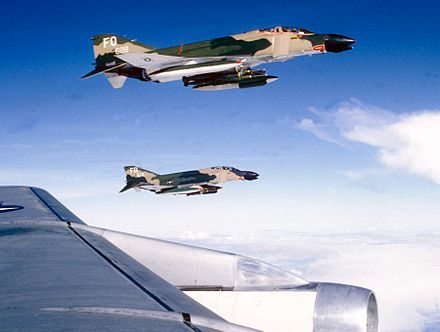 Phantom F-4Ds flying over Vietnam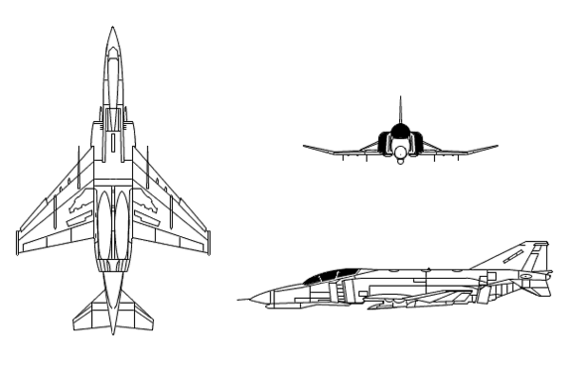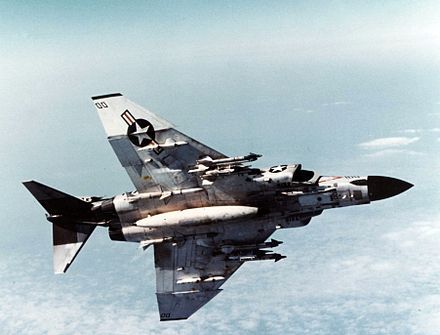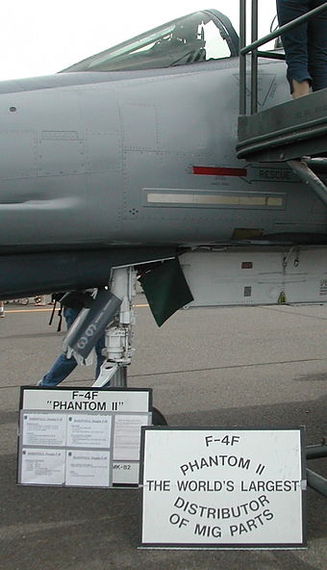 Those pilots have a great sense of humor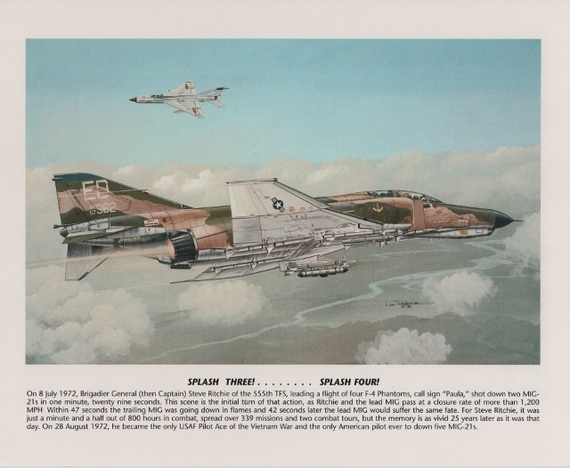 "First Pass" by Lou Drendel which beautifully documents the moment Ritchie passes the lead MIG on 7/8/72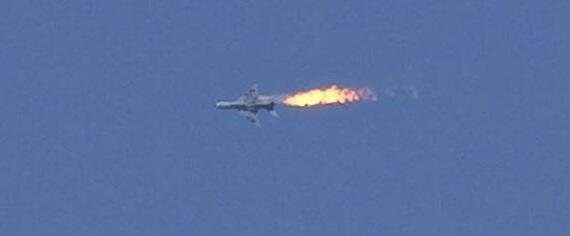 A MIG-21 bites the dust. If Ritchie had hit this one, there wouldn't be as much of the plane left ...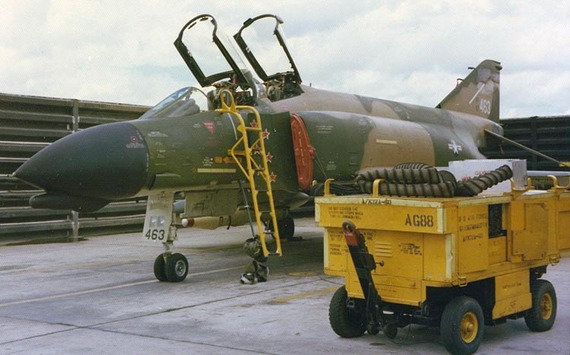 Ritchie's F-4D Tail Number 67-463 sits on the tarmac at Udorn RTAFB, Thailand
Photo Credit: Allen L. Tucker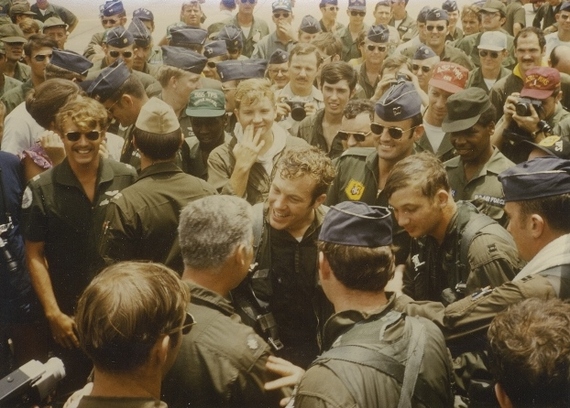 "A Hero's Welcome" Ritchie is met and welcomed right after his fifth MIG kill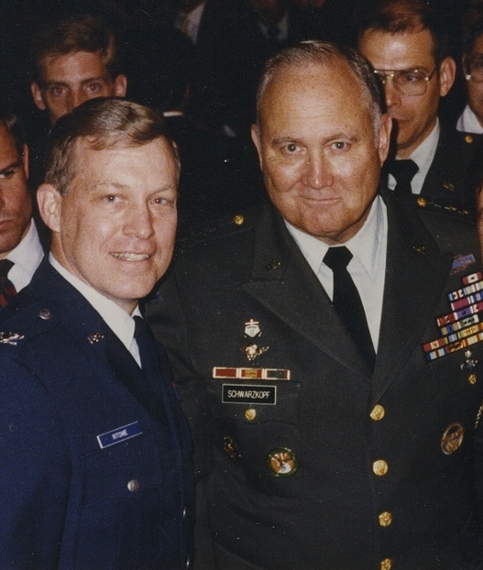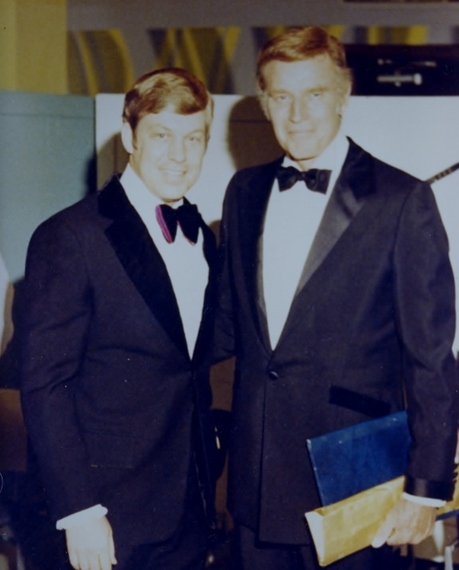 The General on the occasion of his last Air Force' career flight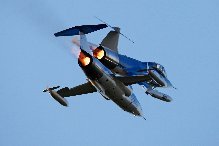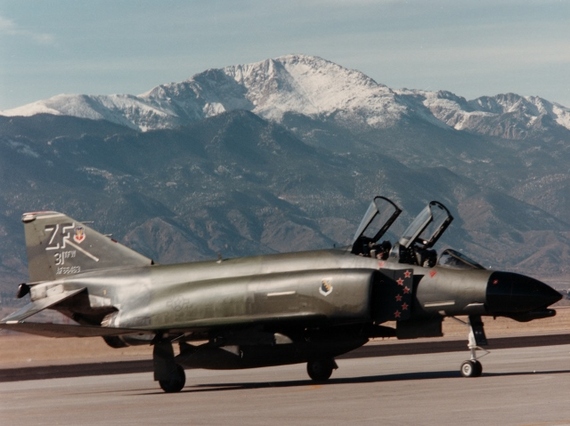 The General's old friend takes one last flight, returning full circle back to the place Ritchie learned to fly, at the USAF Academy to rest in honor. Pike's Peak in the background greets her. "Isn't she a beauty?" Ritchie asked.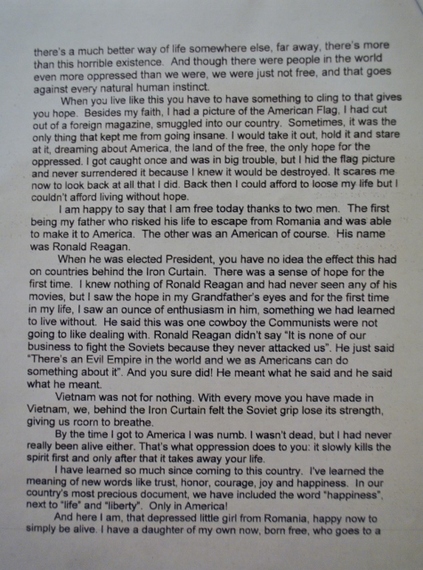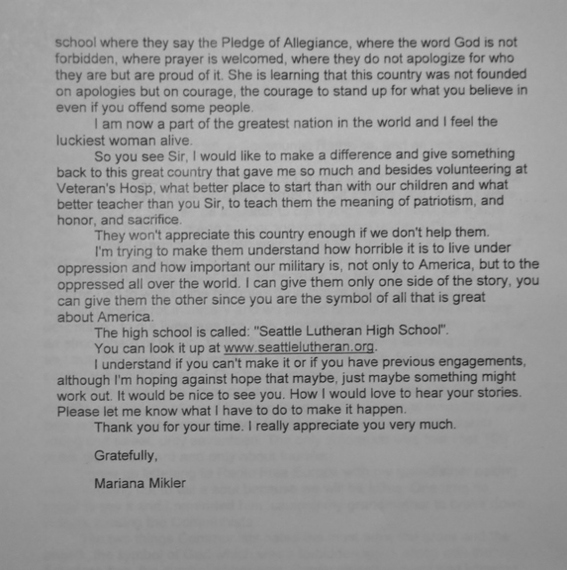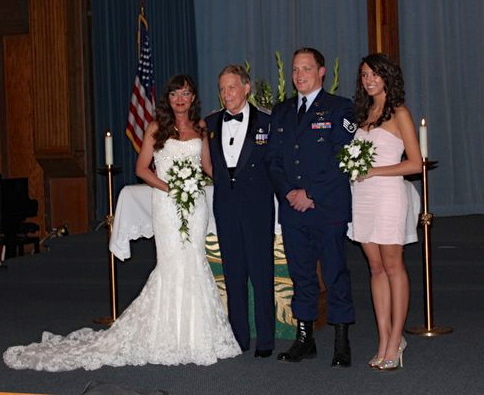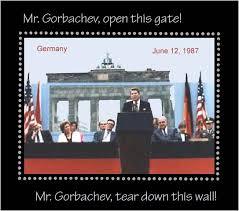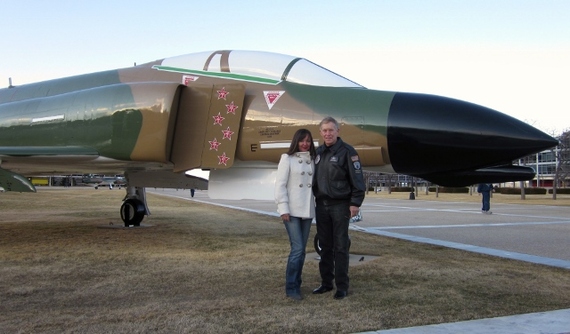 "A Dream Come True for the Little Girl Behind The Iron Curtain"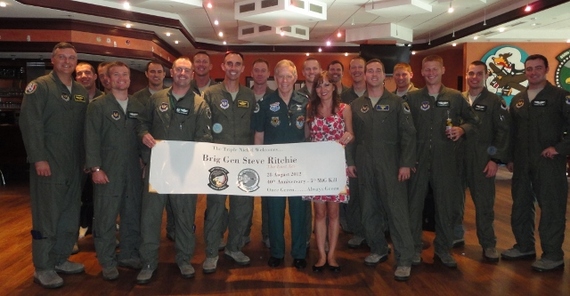 General Ritchie with Mariana in Aviano, Italy with his famed "Triple Nickel" 555th TFS for the 40th anniversary of his fifth MIG kill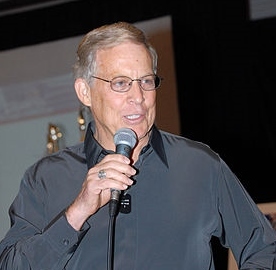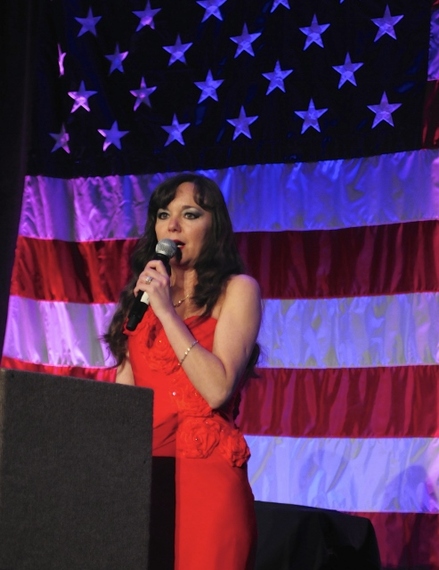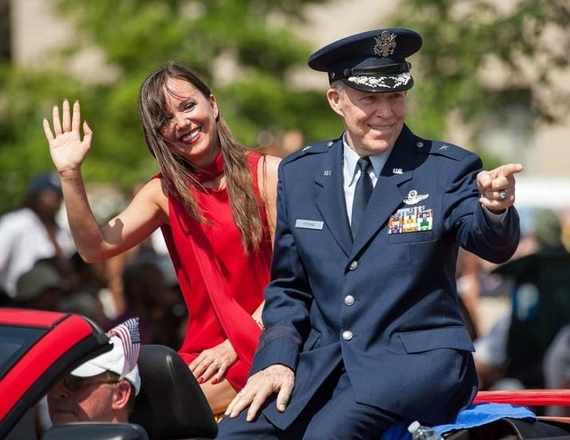 SUBSCRIBE AND FOLLOW
Get top stories and blog posts emailed to me each day. Newsletters may offer personalized content or advertisements.
Learn more