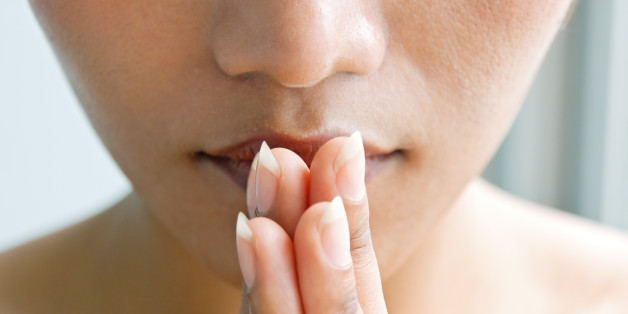 The state of race, culture and religion in America is a key metric for how we are evolving as a society. The question for the church in 2025 is do we have enough elasticity and self-awareness to accommodate other customs, and views different from our own?

According to recent reports, one-third of the 7.3 billion people on the planet will identify as Christians in the coming decade. With the explosive growth occurring predominantly in Africa and Asia at more than double the rate of North America and Europe, the next millennium Christian will be increasingly non-white.

And as the U.S. itself grows more ethnically, racially and spiritually diverse, the enduring imagery of the melting pot as a symbol of assimilation will be recast as a mosaic with each stone retaining its own unique cultural identity as a free expression of those inalienable rights so eloquently scribed by Thomas Jefferson in the Declaration of Independence (e.g., life, liberty and the pursuit of happiness.)

Equally significant is the fact that America herself is becoming more and more secular and adults are becoming less and less churched, while mainline denominations continue to experience rapidly declining membership rolls.

Given these dynamic shifts, how will the church find relevance in the marketplace of competing ideas?

And how will these demographic changes impact a church characterized by the continuously widening chasm between the creeping conservatism on the right and the advancing liberalism on the left -- leaving the unreached masses to fall headlong into the breach?

Looking ahead, it is clear that the 2025 church cannot be a cultural monolith, nor can eleven o'clock on Sunday morning remain the most segregated hour in the week.

The Church with a capital C must embody the very definition of unity and end the racial, doctrinal, gender and ideological feuds.

The fourth chapter in the book of Ephesians sets the standard of unity:
With all humility and gentleness, with patience, showing tolerance for one another in love, being diligent to preserve the unity of the Spirit in the bond of peace. There is one body and one Spirit, just as also you were called in one hope of your calling; one Lord, one faith, one baptism, one God and Father of all who is over all and through all and in all.
(Ephesians 4:1)

We must strive to find commonality to flourish as a modern society.

In less than one generation the Census Bureau predicts that ethnic and racial minorities will comprise the nation's majority. By 2023, the so-called 'minority children' will become the 'majority' of the nation's youngsters under 18 years.

By the 2028 presidential election, racial and ethnic minorities are expected to constitute a majority of adults between the ages of 18 and 29 years, which will dramatically change the political dialectic.

No other nation will have experienced such a radical change in such a short span of time.

Corporations are grappling with the importance of a centralized, diverse leadership pool. Our criminal justice system is self-destructing before our eyes as new wine is bursting old skins and change will not wait any longer.

Churches, too, must develop a strategy that is far more inclusive of multiculturalism to accommodate the demands of an America that is waxing brown as a Thanksgiving Turkey!

In the past, the church had been the epicenter of cataclysmic change. Whether the cause was social justice, economic empowerment, entrepreneurship, educational or religious reform, the apex of activity flowed from within her corridors.

We must renew its connection to society so that the coming generations will have the skills and opportunities to run the country they will inherit.

The biblical question 'Who is my neighbor?' demands a resounding response. We all are our neighbors! If we can make that adjustment we can have a greater portal through which we can view and affect the world around us!

The increasing decay of "middle ground" will leave our country divided much like it did during the Civil War! It is imperative then that we reexamine the forsaken middle and move beyond the false allure of a polarized stance.

As I've met with more and more white, black and brown executives, politicians and faith leaders, we are becoming aware of our interdependence and that it is essential that our forward-looking strategy will require that devout men and women from various social constructs tear down any remaining barriers that seek to divide us!

The Apostle Paul said "I have become all things to all men, so that I may by all means save some." (1 Corinthians 9:22b).

Being all things to all men [and women] requires attempts at mutual understanding of not only those from backgrounds divergent from our own, it also means being prepared for a coming generation that does not share the assumptions that were de rigueur for their parents' or grandparents' worldview.

It also IMPERATIVE THAT female voices CONTINUE to rise above REPRESSION in the din.

To win the battle for mindshare, we must do as our ancestors did when the floodwaters on the plains began to rise -- we must seek higher ground.

In the Christian parlance Agape is a selfless, sacrificial, unconditional love that will be the hallmark of the next decade if we are to see not only growth numerically, but conscientiously by widening the portals to engage with those that don't look like us, worship like us or vote like us.

If the objective is to be truly Christ like, we must do as he did.

1 John 3:16 says, "We know love by this, that He laid down His life for us; and we ought to lay down our lives for the brethren."
This post is part of a series commemorating The Huffington Post's 10 Year Anniversary through expert opinions looking forward to the next decade in their respective fields. To see all of the posts in the series, read here.
SUBSCRIBE AND FOLLOW
Get top stories and blog posts emailed to me each day. Newsletters may offer personalized content or advertisements.
Learn more