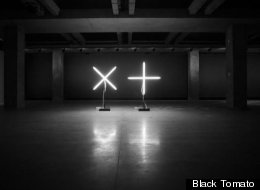 We all think we know Australia pretty well: The familiar faces are Uluru, The Sydney Opera House and The Great Barrier Reef. But with so much diversity packed into so many miles of changing landscape, we thought we'd share our ever deepening love for the antipodes.
Take a look at Black Tomato's alternative Aussie icons and discover something a little more off the beaten path.
Look beyond the Great Barrier Reef and North Queensland boasts a collection of gorgeous gems dotted along its coast (274 to be exact). But we kept on scanning our eyes north and discovered a plethora of islands sprinkled on the most Northern Tip, just a notch south of Papua New Guinea. Benefitting from their exceptionally unique location, these islands host a fusion of Melanesian and Australian Aboriginal culture; each teeming with abundant reefs, powder white sand and crystal clear waters.

Tasmania is an art lovers paradise to rival the cutting edge neighbourhoods of London and New York. When visiting this island state teetering on the precipice of the Southern Ocean make sure to explore the magical and bamboozling world of the Museum of Old and New Art. Located near the capital of Hobart on the expansive Morilla Estate, MONA is the brainchild of outspoken billionaire and local David Walsh, so it should come as no surprise that he chose to showcase his eccentricities and creative energies back on his home turf.

Whilst most diving enthusiasts flock to the coast of Queensland, we say turn your heads west and take the plunge into the warm waters of the Indian Ocean. Spanning 130 miles of coastline, Ningaloo Reef on Australia's west coast is home to around 500 different species of tropical fish. For a dive with a difference, head over to the Albrolhos Islands and explore some of the shipwrecks scattered across seabed. Make sure to keep your eyes peeled for whale sharks as this happen to be one of the world's best places to spot the big fish.

Behind the bustling beach resorts of the Gold Coast, lie the Hinterlands, a place of wonderful contrast and calming natural beauty. Hit the country roads and journey through a patchwork of rural plantations, vineyards, farmland and livestock estates on the way to more than 100,000 hectares of National Parks and reserves.

Hugging the Daintree River is the sleepy rainforest of Daintree. Here you will be enchanted simply by its overwhelming untouched beauty and the plethora of protected flora, fauna and wildlife. This is one of the world's oldest surviving rainforests, Australia's largest single block of tropical rainforest and North Queensland's unspoken icon. But it doesn't end there. The rainforest meets some outstanding coastal scenery – think bleached white sandy beaches and mangroves chirping with life.

Love the sweet aroma of a freshly brewed cup of coffee in the morning? Well Melbourne's Fitzroy district shall be your mecca. With a cocktail of European cultures found here such as Italians and Greeks this is one town that knows how to brew a decent cup of java. Our favourite? Wall Two 80 in Balaclava (the hole in the wall to the locals) serve's up some of the best coffee in town or head for Brunswick street in the suburbs of Fitzroy where independent cafes rule the roost and you won't find a single Starbucks in sight. We can smell the heady scents already.
Follow Black Tomato on Twitter: www.twitter.com/Black_Tomato