Google For Entrepreneurs is the umbrella effort of Google's programs and partnerships to support start-ups around the world. They currently have 50 live efforts in over 30 countries partnering with organizations like Start-Up weekend, the Women 2.0's series Founder Friday and other innovative accelerator programs. Mary Grove, Head of Google for Entrepreneurs recently spoke at the BlogHer Entrepreneurs conference and answered my questions about supporting women entrepreneurs, sourcing programs and her advice to young entrepreneurs.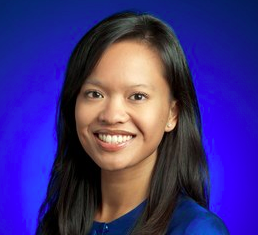 Blake Landau: How does Google find the programs it becomes involved with?
Mary Grove: We do this in three different ways. Firstly the fundamental layer is community. We are constantly monitoring in various communities. We find out who is active on the ground and we want to feel their footprint. We're not just looking for technology start-ups. We source projects through referrals and social media. Secondly we source new projects through Google programs--this is an event and training series. The third bucket is around products--our tech product is our core competency. We'll host a daylong training in a new city.

BL: How are you supporting women entrepreneurs specifically?
MG: We seek to find groups that are underrepresented in technology. We've seen a lot of success through our partnerships with organizations that support women. This includes Founder Friday--we think it's a great model. We ask ourselves, how can we help them scale this?
We have a program "Women on the Web." This is a one to one model. We want to help female entrepreneurs get to the next level. We're interested in helping to build that community layer--women helping other women. BlogHer is a great example of that.
BL: I recently read Sheryl Sandberg's book Lean In. I was curious to know your thoughts about the book--specifically around the topic of mentoring:

MG: Mentoring isn't gender specific. It can be the community coming together to support one another--one of the key factors of success in the ecosystem. One example of a supportive ecosystem is a hub for the startup community in Tel Aviv called Campus Tel Aviv. This organization brings in the biggest incubators. For example The Junction started as one of the first accelerator and coworking spaces. We've seen huge growth across accelerators in Tel Aviv--and the entrepreneurs who go through the acceleration program have a pay it forward mentality. They asked to spend ten percent of their time on someone else's project. It makes it very helpful for these entrepreneurs to have access to people.
The message is simple--our goal is to help entrepreneurs succeed--literally through technology platforms to provide them with technology--but also as a platform in community. We seek to bring together various aspects of the ecosystem--youth, accelerators and access to capital.

BL: Has the economy changed your approach and mission?
MG: The economy is a huge motivating factor. Two entrepreneurs in a garage started Google. We recognize that entrepreneurs and small businesses are the backbone of the American economy. We feel if we support entrepreneurs and small businesses, all boats rise as a result.

BL: Can you talk about Lemonade Day?

MG: We define entrepreneurship broadly at Google. We feel that taking on risk is a huge aspect of entrepreneurship and this must be taught and embraced early on. Lemonade day is a nonprofit based in Texas that teaches entrepreneurship through the concept of the lemonade stand. We pair the kids with adults--walk them through a curriculum program and get together nationally. Last year there were lemonade stands in 36 cities. With the help of Google for Entrepreneurs we hope to reach one million kids by 2014. We've even created an online component to reach a broader audience. Lemonade Day is Sunday May 5th.

BL: What is your advice to young entrepreneurs?
MG: Focus on what you're passionate about. Ensure that the company has a mission you're passionate about. Be really open along the way pivoting, taking advice and taking a different turn when necessary. It's very important to also connect with people and organizations that are there to support you.
We are interested in communities who come together to do extraordinary things at scale. Another program that engages youth that we're excited about was just completed in New Orleans called the New Orleans Community Leaders Program. We train university students to be community leaders and ramp up local businesses. We then connect those university students with the small businesses to create a one to one, hands on model.
We're creating a suite of tools to empower entrepreneurs directly--empowering the community to fuel, drive and sustain success locally.
You can follow Mary Grove on Google+ here.
SUBSCRIBE TO & FOLLOW THE MORNING EMAIL
Start your workday the right way with the news that matters most. Learn more