Our Boston Terrier, Panda, Demonstrates How to Make Amazing Spaghetti Carbonara (VIDEO)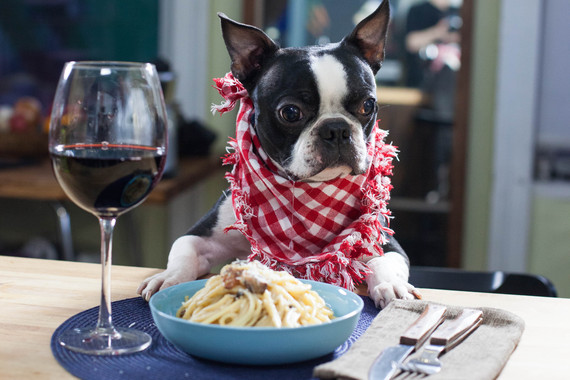 You've always wanted to make perfect spaghetti carbonara, but you've never gotten it exactly right. The dish is all about the right proportions and the right ingredients. You also need the right teacher. Here, Blue Apron's mascot, Chef Panda, demonstrates how to make the best spaghetti carbonara you've ever had. Grab your bacon, your eggs, your cheese, your pasta -- and your favorite pup -- and watch now!
You can watch on YouTube here and learn more about Blue Apron here.
Follow Blue Apron on Twitter: www.twitter.com/BlueApron