A classic American pastime, road trips are an amazing way to experience the beauty and charm of America's incredibly diverse landscape.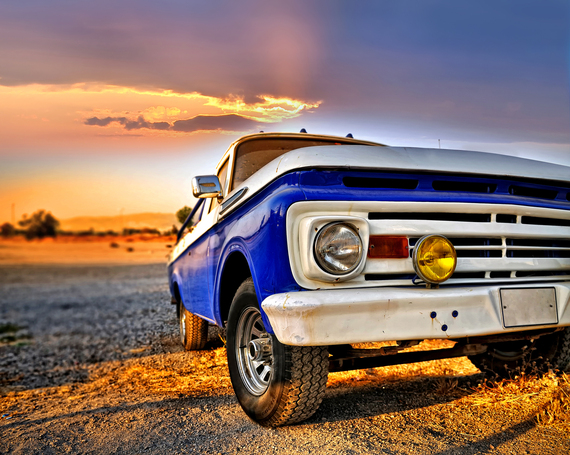 California's Pacific Coast Highway
Also known as California State Route 1, the Pacific Coast Highway runs nearly 550 miles along California's coastline, past some of the most famous beach towns on the Pacific. Driving the route north to south is recommended, as you will be on the ocean side of the road the entire time, allowing for unobstructed views of the rugged shoreline below.
The route starts in historic Monterey, taking drivers through the artsy enclave of Carmel-by-the-Sea. Leaving Carmel, the road winds high on the cliffs, weaving through Big Sur - the lush mountains that rise dramatically from the Pacific. The southern stretch of Big Sur is more modest in topography, with rolling hills and pastures. Once out of Big Sur, stop at San Simeon to visit the famed Hearst Castle, and then continue on to the seaside village of Cambria. The historic Olallieberry Inn was built in 1873 and is one of the oldest structures in town. With 9 lovely guest rooms and lush gardens, this is a warm and relaxing place to spend the night.
Route 66
Route 66 is one of the original roadways that stretches from Chicago to Los Angeles. "The Mother Road" (then and today) takes drivers through 8 states and traverses nearly 2,500 miles. Along the way there are attractions ranging from all-American diners to kitschy roadside museums to vast, untamed landscapes. A true Route 66 landmark is located just north of Oklahoma City in Arcadia, OK - a 66-foot soda bottle beckons drivers to explore POPS, a combination gas station, diner, and soda shop that has more than 600 beverages to choose from. Four hours west, make another pit stop in Amarillo, Texas to check out the Cadillac Ranch, a quintessentially American art installation where 10 graffiti-covered Cadillac's can be found jutting out of the ground. Continue heading west and stay the night at the Bottger Mansion of Old Town in Albuquerque, NM. The inn's décor celebrates local history, including the arrival of the railroad and Route 66, and is within walking distance of Albuquerque's fantastic dining, shopping, and nightlife.
Blue Ridge Parkway
This 469-mile drive runs atop the Appalachian Mountains, connecting Virginia's Shenandoah National Park and North Carolina's Great Smoky Mountains National Park. The magnificent trees and vibrant colors make this drive one of the most popular in the country. Spend the night in Asheville, NC - this cultural hub is overflowing with great restaurants, microbreweries, music venues, galleries, and coffeehouses. For accommodations, the rustic Bent Creek Lodge is only a few feet from the parkway and 10 miles from the center of town. The spectacular mountain views and beautiful hiking trails that surround Bent Creek are well worth spending a night (or two).
Louisiana's Highway 31
Heading west from New Orleans, Highway 31 takes you along Bayou Teche from New Iberia to Breaux Bridge, passing through historic Plantation Country. A visit to classic plantations like Oakland, Melrose, Magnolia, or Houmas House, offers a peek into the opulent days of the southern sugar barons. Centuries-old oak and cypress tress dripping with Spanish moss line your path as you step back in time. Upon arriving in Breaux Bridge, otherwise known as the Crawfish Capital of the World, spend the night at the Country Charm Bed & Breakfast. Owners Eric and Gloria Gassiot offer a collection of quaint, welcoming cottages on their five wooded acres. Their private lake is also perfect for fishing, canoeing, or just escaping.
New England's Highway 1A
Beginning in Boston, and ending in the picturesque town of Bar Harbor, ME, this 276-mile route is peppered with pristine beaches, secluded capes, and historic lighthouses. Make a stop in Portsmouth, NH, which once was the biggest beer producer in America, or Kennebunkport, ME for a lobster roll and a "boat drink." Heading further north, the drive takes you through downtown Portland before heading up the spectacular Maine coast and eventually arriving in the seaside town of Bar Harbor. In the heart of town, spend the night at the Atlantean Cottage B&B, which offers 8 elegant rooms and suites, as well as a private 3-bedroom rental cottage. The warm and welcoming B&B is a quick walk to some of the best restaurants, shops and museums in Bar Harbor.
This Blogger's Books and Other Items from...
SUBSCRIBE AND FOLLOW
Get top stories and blog posts emailed to me each day. Newsletters may offer personalized content or advertisements.
Learn more