You've booked a vacation in the Caribbean, and you just can't wait to flake out on the powdery beaches, splash around in the blue-green waters and dance the night away to the catchy beat of reggae music. Chances are you'll actually do all this -- but unless you're going to Jamaica, you might be shaking your booty to another kind of West Indian music.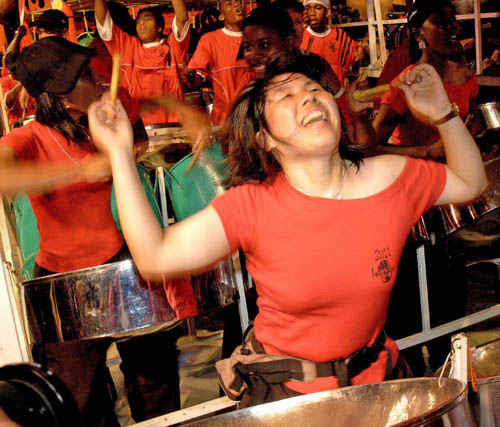 "Most tourists think reggae is the only music we have," says Caribbean tour operator Ames Godwin. "The fact is, just about all of our islands have their own music... the different beats are usually very peppy, but many are a long way from reggae."
Unless you've been living on another planet, you've likely heard the reggae tunes of Jamaican superstar Bob Marley. The infectious rhythm of reggae combined with the passion of his lyrics -- he called on his fans to stand up for their rights and to live righteously -- propelled Marley's discs to the top of the worldwide charts again and again until his death in 1981 at age 36.

You'll also hear messages like that in the West Indies' old-time calypso music, although usually more subtle and often buried in a little humor.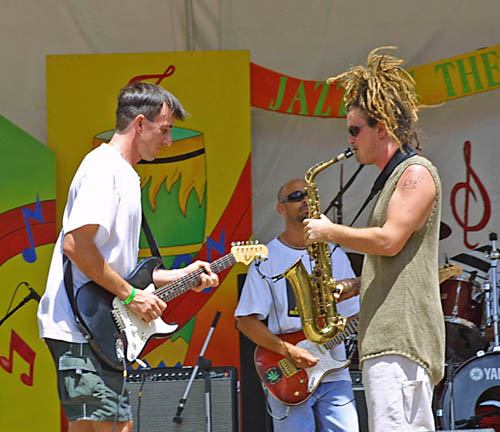 Today's musical theme is, having fun. For instance, on Martinique, Guadeloupe and the other French-speaking islands you can follow the wiggling bodies to zouk concerts. Known for its brassy, loping rhythm and distinctive back-beat, zouk literally means party.
Equally or even more brassy is soca (a blend of soul and calypso) from Trinidad. Put heavy helpings of percussion on top of the brass, and you get songs like the chart-topping "Hot, Hot, Hot." Meanwhile, you'll still hear Trinidadian "panners" beating away on steel drums first fashioned out of 55-gallon oil drums in the 1930s.
Another old-timer that's still around is merengue from the Dominican Republic. Played either slow or fast, but usually fast, merengue arguably ties with zouk and the hard-driving beat of Haitian compas tunes for the Caribbean's most sensual music.
Nowadays you'll hear fusions of just about everything on the islands. Like zouk mixed with reggae and soca. Or a Bahamian carnival-like junkanoo served up with compas and merengue. Or a smörgåsbord of a banjo-backed funji from Tortola, some lively salsa from Puerto Rico or Cuba and just a hint of a minuet-ish quelbe from St. Croix.

Need more spices? Add a dash of spouge from Barbados, tumba from Curacao, scratch from St. Thomas and earlier forms of reggae called ska and rocksteady .
Still another kind of Jamaican music -- one that's hardly ever mixed -- is called nyabinghi (nye-ah-bing-ee). Played by dreadlocked members of the Rastafarian religion at secluded retreats in the Jamaican mountains, nyabinghi songs are chanted out for hours on end against the slow thumping of African drums. Listen close, and you'll hear Rasta-ized versions of "Roll, Jordan Roll," "Rivers of Babylon" and other hymns brought to the islands years ago by Pentecostal missionaries.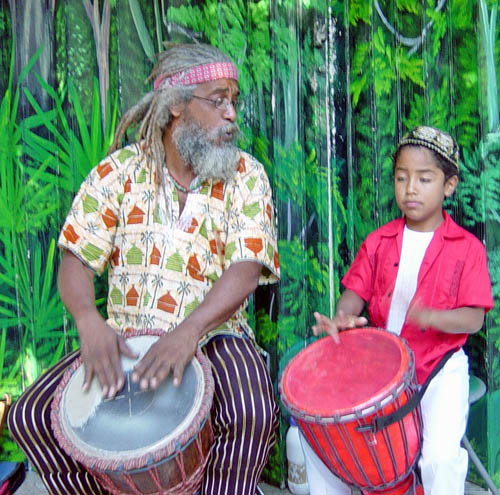 One nyabinghi CD titled Wingless Angels also has an Irish fiddle and a guitar on it, the latter played by the disc's executive producer, Keith Richards. Yes, the Keith Richards.
How do you dance to West Indian music? Any way you like. Visitors to the islands are welcome to get out on the floor and do everything from country and western line dancing to old-fashioned swing steps. But if you'd really like to get with it, take a few minutes to learn the simple one-two step of the Dominican Republic's merengue. It'll work for most Caribbean beats.

Where to find Caribbean CDs: A long list of websites offering music from various islands can be found at www.members.cox.net/sweeneyisland. Click "Music" in the information categories on the left side of the page.
Image credits: Photo of Trinidadian steel drummers courtesy of Jim Stephens; photo of "Disturbing Joan" fusion band on St. Lucia courtesy of St. Lucia Tourist Board; photo of two nyabinghi drummers by Bob Schulman.
SUBSCRIBE TO & FOLLOW LIFESTYLE
We're basically your best friend… with better taste. Learn more