Rochelle Bilow, photo by Alex Lau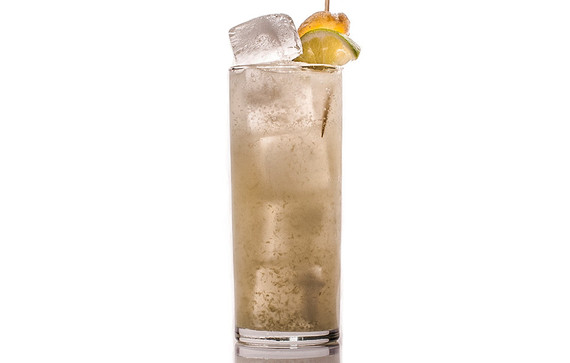 A Moscow Mule -- traditionally made with vodka and ginger beer--is summertime sipping at its best. But add fresh grated ginger and whoa: It's got some some kick! Now that's a drink.
FRESH GINGER MOSCOW MULE
Moscow Mules are usually made with bottled ginger beer, but nothing compares to the aromatic heat from the real thing.
2 oz. vodka
1½ oz. simple syrup
1 oz. fresh lime juice
1 teaspoon finely grated peeled ginger
2 oz. club soda
1 lime wedge
Candied ginger (for serving)
Combine vodka, simple syrup, lime juice, and ginger in a cocktail shaker; fill shaker with ice. Shake until outside of shaker is frosty, about 30 seconds. Strain into a highball glass filled with ice; top off with club soda and garnish with lime wedge and candied ginger.
SUBSCRIBE AND FOLLOW
Get top stories and blog posts emailed to me each day. Newsletters may offer personalized content or advertisements.
Learn more