IN TODAY'S RADIO REPORT: It's official: US drought is now declared a natural disaster; Massive anti-nuke protests in Japan; Kalamazoo River tar sands pipeline spill was entirely preventable; PLUS: Shell Oil's excellent adventure in the Arctic gets off to a rocky start ... All that and more in today's Green News Report!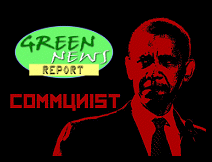 Listen online here, or Download MP3 (6 mins)...
IN 'GREEN NEWS EXTRA' (see links below): BLM gives away US coal, subsidizes China; GOP obstruction threatens coal miners; Koreas in worst drought in 100 years; Romney supports end of wind tax credit that would kill thousands of jobs; Greenland calves another massive iceberg; EPA drops CAFO reporting rule; FDA spied on scientists; Food safety inspection cuts; PG&E 'downgraded' pipeline safety probs to save money ... PLUS: Apple rejoins green registry, admitting its exit was a mistake ... and much, MUCH more! ...
'Green News Report' is heard on many fine radio stations around the country. For additional info on stories we covered today, plus today's 'Green News Extra', please click right here...
SUBSCRIBE TO & FOLLOW THE MORNING EMAIL
The Morning Email helps you start your workday with everything you need to know: breaking news, entertainment and a dash of fun. Learn more