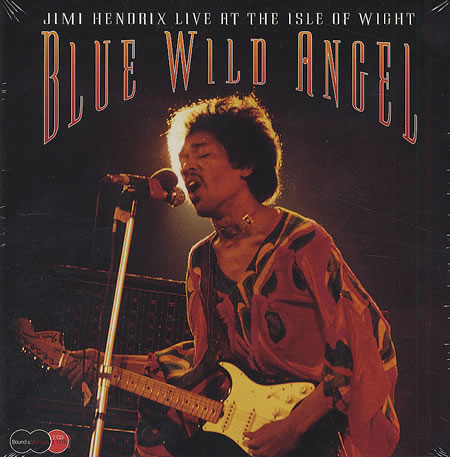 Some pine for summer's vacations, its cookouts, trips to the beach or pool. My summer ritual includes the Mods and Rockers Film Festival every August at the historic Grauman's Egyptian Theater in Hollywood, home of the American Cinematheque. This year's Mods and Rockers (www.ModsandRockers.com), Thursday through Sunday, Aug. 26-29, will be packed with historic concert films.
Oscar-winning director Murray Lerner, a previous M and R Fest honoree, will be present for the August 26 opening night. His Message to Love, which will include previously unseen footage from the 1970 Isle of Wight Festival, includes the last major performances of Jimi Hendrix and Jim Morrison. Joining Lerner at the Egyptian will be rock legends Keith Emerson (Emerson, Lake and Palmer), Ray Manzarek and Robby Krieger (The Doors) and Glenn Cornick (Jethro Tull). Mods and Rockers founder/producer Martin Lewis will moderate and it will be followed, in a Los Angeles premiere, by Lerner's Miles Electric, a doc about Miles Davis' Bitches Brew crew, including Keith Jarrett and Chick Corea. That Davis recording is heralded as the official birth of jazz-rock fusion music.
On August 27, it will be a double L.A. premiere, with The Moody Blues: Threshold of a Dream and Mellodrama: The Mellotron Movie. Moody Blues co-founder and mellotron pioneer Mike Pinder will be on hand to demonstrate his chops on the instrument and other guest experts will talk about the unique keyboard that simulated the sounds of strings so lushly in the period.
Saturday night at the Egyptian, August 28 will be a Lerner double header. Jimi Hendrix: Blue Wild Angel features the master electric guitarist's entire set in front of 600,000 at the Isle of Wight in 1970. It's a film dear to this writer's heart for many reasons. Among them is the publication in September of Becoming Jimi Hendrix, an early years biography of Jimi I co-wrote with Hendrix historian-author Steve Roby, which also honors the 40th anniversary of Jimi's death. Lerner's concert film captures Jimi just months before his demise and it includes a definitive and endlessly inventive version of his blues classic "Red House" that is worth the price of admission. The Who: Listening to You features that band's Isle of Wight performance and Lewis will discuss the concert with Hendrix producer/engineer Eddie Kramer and The Who audio technician Cy Langston.
Mods and Rockers 2010 wraps up on Sunday, August 29 with three films at the Aero Theatre in Santa Monica. Lerner and Lewis, a lot groovier than Lerner and Loewe, present Leonard Cohen: Live at the Isle of Wight and Bob Dylan: The Other Side of the Mirror, the latter including previously unseen footage of the master of folk-rock from the Newport Folk Festival, which is the subject of the final presentation, Festival!. It's a magnificent, historic music doc, covering that landmark festival from 1962-66 and including the likes of Dylan, Joan Baez, Johnny Cash, Pete Seeger, Howlin' Wolf and on and on. Let's hope you're not on vacation for this magical musical mayhem.
[For video, blog, tour info and more on Becoming Jimi Hendrix by Steve Roby and Brad Schreiber, please go to www.redroom.com/author/brad-schreiber]