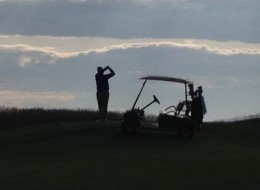 Aside from the question of whether your spouse is ready for you to be around all day, making the decision to retire requires an enormous amount of financial preparation. How do you know if you're ready?
First: Know your expenses
Knowing what you spend money on and how much you actually need is critical for retirement planning. If you haven't already, take the time to do an expense analysis. You can use this easy Expense Analysis Worksheet that I created for my clients. Alternatively, you can search the internet for the countless online or software tools that link directly to your bank account, like Mint or Quicken. By understanding where your money is going, you'll be able to assess how much you need to live comfortably and where you have opportunities to save.
Plan for changes in your retirement expenses
Remember that in retirement you'll have a lot more time, so your expenses might look a bit different. Maybe you'll want to spend more money on traveling or eating out, or maybe you'll decide that you don't really need that second car -- these changes should be planned for and included in your budget.
Consider downsizing
You might find that there are a lot of things you don't really want or need in retirement. I talk to many people who consider downsizing for the transition, usually to a smaller condo or townhouse.
The thought of downsizing can be a bit painful, especially if your five-bedroom house is full of memories, but consider asking yourself if you really still need all that space once the kids move out. In addition to the potential financial benefits (especially if you have significant equity in your home), there's also the day-to-day matter of upkeep and convenience.
A smaller condo could give you the freedom to travel more, or at least remove the headache of cleaning all those bedrooms, maintaining the lawn, paying taxes for schools you no longer use, and the list goes on -- you get my point.
Healthcare cost changes
Unexpected healthcare expenses can torpedo even a well-thought out retirement savings plan, so don't let them take you by surprise.
It's important that you understand how much you'll be spending on health insurance and what you'll get in return once you leave the workplace. Take the time to research your options and see how much they'll cost.
Don't forget that you may want to factor in any other potential insurance plans. Will you be taking on a new long-term care policy or dropping your disability coverage? The cost of these decisions will vary depending on your age and health, so take the time to get a real understanding of the different options.
Also, try to build some breathing room into your retirement budget for any unplanned medical expenses, or any additional unexpected costs for that matter. If you don't use those funds, great -- you can save them for later. If you do, though, you'll be glad you were prepared.
Want to know more about health care savings? Take a look at my article on HSAs.
Next: Understand your income sources
Where will your income come from in retirement? Are you counting on a combination of Social Security, annuities, pensions, and distributions from your retirement savings? Or do you have savings you can convert into an investment account or income stream? Do you plan to work part-time for a while? Think about all the different sources of income you might be receiving and what you can expect from each.
Remember that if you retire before age 59 1/2 and you want to draw down from your retirement savings, you'll most likely encounter a 10 percent penalty, unless you meet one of the exceptions.
Finally, don't forget to factor in any income tax payments, including taxes due on distributions from your retirement accounts. Don't let this take you by surprise!
You might need to take some risk
Once you've isolated how much money you'll need to live on and where it's going to come from, you need to figure out if you'll have to use a portion of your investment accounts to help meet your needs. Perhaps you have sufficient income from Social Security, a pension, or any annuities, but if it isn't enough you might need to turn to your retirement accounts or other non-qualified savings/investments.
If you do, you might be asking if you should set up the account as an income-generating portfolio that provides dividend or interest income, a growth portfolio that appreciates and provides capital gains, or a combination of both.
It's currently very difficult to get significant income from a very low-risk portfolio. In order to generate enough, you might have to take more risk than you initially expected -- meaning that you might want to keep growth-oriented investments in your account. Every situation is unique, but you may want to consider a portfolio that combines growth, dividend, and income-producing investments, which balance risk-taking with your specific income needs.
Keeping risk in your portfolio means that it's also critical to think about what will happen if the market declines. You might have to dip into your principal account balance in these situations, which can be scary if you never expected to do so. Can your portfolio survive this situation? Will it make it harder for you to stay comfortable in retirement?
Unfortunately, we just don't know how the market will perform in a given year, and the stakes are a lot higher in retirement than when you're 30 with a steady job. When you invest to achieve higher returns, you also have to be cognizant of possible negative returns and be sure to plan accordingly.
Don't forget about inflation
Finally, don't forget about inflation, both in your income and expenses. The cost of goods and services that you need will likely be much higher in years to come. While overall inflation has been very low for the past few years, it still adds up when you're thinking in terms of decades. Add to this the uncertainty of healthcare costs in the future, and you'll want to be sure to put in some padding.
What would happen to your savings if you had to increase your withdrawals a little bit over time? What if inflation rises but your portfolio doesn't match the pace? While the stock market tends to outperform over the long run, you don't want to have to look at S&P 500 returns every day to get peace of mind about your decision to retire.
Take the time to investigate all of these questions, whether on your own or with an advisor, so that you're truly prepared for retirement. As always, you can always feel free to reach out to us. Preparing appropriately is half the battle: After all, the point of retirement is to relax and enjoy a stress-free life. After working, raising kids, and sacrificing all those years, you deserve it!
Written by Bradford Pine with Anna B. Wroblewska. Learn more about the Bradford Pine Wealth Group here.
5 Ideas For A Thrifty Retirement
Where do you see most RVs? Parked in their owner's driveways for 11 months a year. So instead of rushing out to buy one for $100,000, check out renting it instead. We're told a pretty nice Airstream that sleeps six will set you back $2,000 per week. In general, the rule of thumb has always been to own what appreciates and lease what depreciates. Do you really want to walk past the behemoth in the driveway five times a day knowing it devalues a little more each month with age? And don't forget about the other costs of RV ownership: insurance, maintenance, storage off-site when you tire of it as a lawn decoration.

Our favorite places to shop are thrift stores near retirement communities. Golf clubs and golf carts show up frequently in these shops at a fraction of their original cost. We also comb the classifieds of the retirement community newsletters for gently used cars; you can find some gems with low mileage.

To state the obvious, you can always rent a boat for a day of sailing or a weekend at sea. You also let your boat-owning friends know that you're "thinking" of buying one and ask if they would mind taking you out for the day? Most boat owners love to show off their toys. And you can become the guests they always invite back by going a little overboard with the food and drink you bring. Boat owners we know say the guests they like the most are the ones who stick around long enough after the sail to help clean up and secure the vessel.

Offer your guest room to out-of-town visitors and you'll feel better asking to use theirs. Use a home-swapping service when you visit new places. Trade your plumbing skills with the house-painter's. You sew and your neighbor bakes like a pro; order up a birthday cake and offer to take up a few hems. The one commodity that retirement gives everyone is time. Barter it for the lifestyle you want.

Public libraries rent out not only books and movies, but they also run lots of free programs including lectures. Parks hold concerts in the summer for free. Colleges frequently allow those 55+ to audit classes for free; you won't earn credits toward a degree, but you will learn some new things.
Follow Bradford M. Pine on Twitter: www.twitter.com/@FinancialTidbi