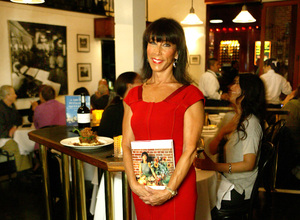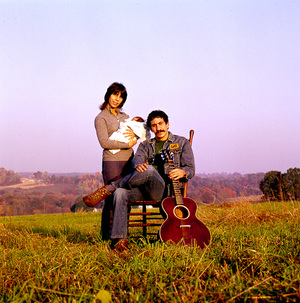 You have to go with the flow of life.
It is surging all of the time, and we are flowing along with it whether we want to or not.
Ingrid Croce understands that much of that stream can be quite painful.
There was the plane crash that claimed the life of her singer-songwriter husband, Jim Croce, in 1973; there was the tumor that developed on her vocal cords which halted her own singing career; there was the brain tumor syndrome that robbed her son, A.J., of his vision at age four.
Throughout the turbulence, however, Ingrid never swam against the flow; instead of wearing herself out in futility, she rode it out and eventually turned her hardships into hopefulness.
The most prominent of those positives is a vibrant, energetic restaurant in San Diego's Gaslamp District called "Croce's Restaurant & Jazz Bar," which opened its doors in 1985. Close in spirit and flavor to the neighborhood digs of Ingrid and Jim's Philadelphia stomping grounds, "Croce's" is a signal that the past can thrive without pretense.
"We've kept the 1960s alive," says Ingrid Croce. "The peace and love is here. It's wonderful and amazing that we've been able to be a part of this revitalized district."
The genesis of "Croce's" may be traced to Jim and Ingrid's final date, to a Saturday night when the two stood in the Gaslamp Quarter of downtown San Diego's Fifth and F Streets, searching for a place to dine and listen to music. Nothing existed similar to the neighborhood restaurants the couple enjoyed back East. There was no live music or no Greenwich Village-type gathering ground to converge for beers, Jazz, and a belly full of nice cooking. Back then, the Gaslamp Quarter was noted for its drugs and prostitution, and street people slept in open storefronts.
Jim suggested that the couple someday open a restaurant and Jazz bar in the spot where they stood, a place to invite friends to perform, mingle, laugh, and consume the best of what life had to offer.
Within days, Jim's plane crashed, leaving Ingrid a window and their two-year-old son, Adrian James Croce, fatherless.
Tragedy at 30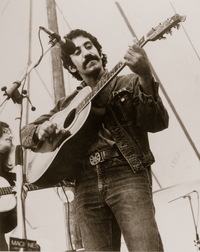 At age 30, Jim Croce was garnering major attention and had landed a couple of folk albums on the pop charts: "You Don't Mess Around With Jim" and "Life and Times." He even had scored his first No. 1 chart-topper with "Bad, Bad Leroy Brown."
Jim had wrapped up the recording sessions and was nearing the completion of his tour when he was killed on Sept. 20, 1973. Following a performance at Northwestern State University in Natchitoches, La., Croce hopped on a small chartered plane to travel to his next gig in Sherman, Texas.
Birth of Croce's
After Jim's death, additional struggles ensued for Ingrid. Two surgeries to remove a tumor on her vocal cords left them so scarred that she had to abandon her lifelong passion for singing. AJ lost his vision at age four. (His ocular nerve was repaired at age ten, which partially restored vision to his left eye.)
Like a galloping horse riding through the hardest of times, Ingrid realized that she could only stay attached to the past for so long, that it was time to both provide for her family and find a new focal point in her life.
After many years of litigation in three states over Jim's royalty rights, she flirted with the idea of opening a restaurant; when a close friend led her to a vacant property on the corner where Jim initially suggested doing so, she followed where the stream of life took her.
"I figured if I could survive losing my husband and twelve years of legal battles to retain our Croce music rights, opening a restaurant just couldn't be that hard."
Enter modern day "Croce's Restaurant & Jazz Bar." Here the ingredients and savvy American Contemporary recipes coalesce in a sophisticated balance punctuating an environment where live music classily commingles with taste. Step inside and listen to 'Bad Leroy Brown' or peruse the memorabilia of notes and lyrics. The rest of the night will fly by before you know it.
"Croce's has been an amazing experience. It's about the recipes, it's about the people and staff, it's about the chefs, it's about the great music, and, of course, it's about all of the photographs and memories."

I Got a Name Biography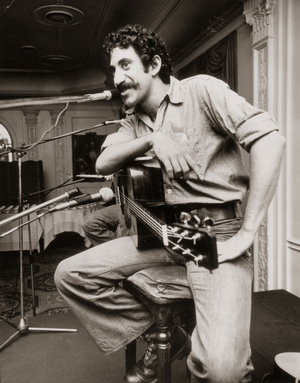 The eatery is just one of many of Ingrid's endeavors. In 2012, she released I Got a Name, which explains the origins of her relationship with Jim Croce, as well as the intense pressure Jim was under in the last year of his life. (The book took more than 25 years to complete. It was co-written by Jimmy Rock, a former San Diego attorney who Ingrid married, in 1988.)
At age 16, Ingrid met Jim Croce, a 20-year-old sophomore at Villanova, on a snowy night in December 1962. Ingrid auditioned with some friends to compete in the Big Five County Music Festival, and Jim was "the cute guy who came out to tell us we had won."
The couple began writing music together, harmonizing, and playing at local colleges and coffeehouses.
Following a string of successes, Jim felt he was overworked and underpaid, receiving approximately $200 a week. "Jim had a hard, hard time saying no. People who were aware of that were in a very good position to push."
Ingrid discloses an underemphasized side of Jim's talents; he was a stellar stand-up comic, even opening for -- and perhaps even equaling -- the likes of Woody Allen and George Carlin.
Jim was asked to be the summer replacement for Johnny Carson on The Tonight Show, which is the reason why he and Ingrid moved out to San Diego.

End of an Era; Beginning of "Croce's Park West"
Nothing in life is static -- not beauty, not consensus, not architecture.
On January 1, 2014, "Croce's Park West" will open, and one day earlier, the original "Croce's" officially ends it run. As far as "Croce's Park West," expect a striped awning-covered 30-seat sidewalk patio outside, and a bar inside stretching 64 feet, offering 18 beer taps, craft cocktails and wine; a tufted Chesterfield banquette and bar will give the room a 1930's atmosphere. And there will be live music, too.
"'Croce's Park West' is going to be spectacular, with new dimensions and a unique feel."
"Croce's Restaurant & Jazz Bar" has been a catalyst for positive growth and change in downtown San Diego's Gaslamp District, and Ingrid hopes that the opening of "Croce's Park West" in Banker's Hill will usher in similar experiences. She understands that nothing brings a neighborhood more vitality than great food and live music.
"We've been a spark for the Gaslamp and we hope to be a great spark in Banker's Hill, too."
In the interim, Ingrid Croce will give as much as she can to the old "Croce's" without holding on too tightly to what she has made and poured so much of herself into.
"I hope that we can get as many people in here as we possibly can these next few weeks," says Ingrid. "Croce's is a special, special place and the end of one beautiful story."
"Croce's Park West" should be the start of another.