So here we are - Labor Day marks the end of the summer, not the autumnal equinox which is still just more than two weeks away. Everyone should be back at work tomorrow, thank goodness. Except of course the increasing numbers of unemployed from every walk of life. There have been too many casualties from the financial wars. And too many people who do not recognize this fact. Mostly of course they are those who caused it all in the first place - or their sympathisers. Anyway I am back and grateful to be still working in the opera business for a bit longer!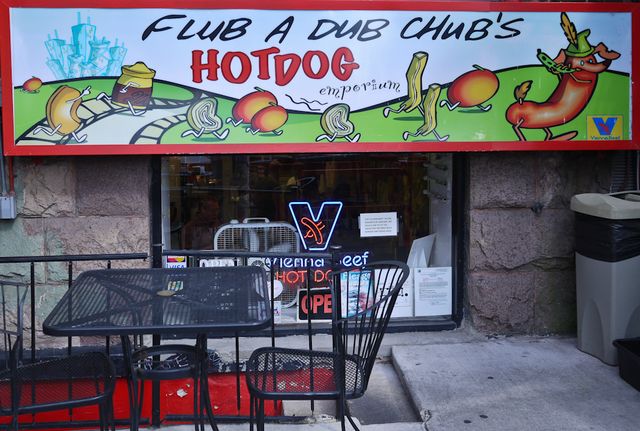 As a family we had a good summer with combined work and vacation trips to Europe and last month our great exploration of the south west on Route 66. We are missing our daily dose of Americana that we got used to and greatly enjoed on that trip. So I thought that I would finish this project off with some stuff from just around the corner on Broadway in East Lakeview where we live in Chicago. So above (Flub a Dub Chub's) and below (Bobtail Ice Cream) you can see the best I could find on a short refreshing walk this afternoon. I was really on the way to CVS to buy razor blades but got side tracked by our daughter!
I still have not completely finished the Route 66 road trip picture gallery but it's almost done, just a few more captions to figure out. But anyone interested can take a look. There is a link in the navigation bar at the top of the blog or you can simply click here.