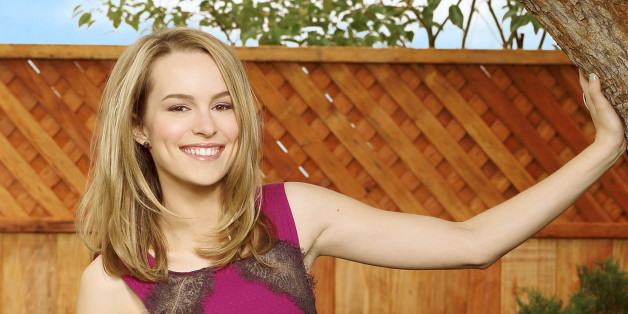 Speaking for Teddy Duncan for the last time as she did her final video diary was the closing of a chapter. That last day of shooting "Good Luck Charlie" was emotional. We all had so many scenes to do and as much as it felt comforting on set, like being at home, it was also foreign and sad to think that those hours were the last hours the cast would act as the Duncan family.
I know for me, saying goodbye to Teddy was weird. I felt like she had molded with me in a way. We have our differences, but we also will always share so many things. We share a face for one. We share the same nerdy dance moves. We also share the same family. With six months behind us since the last day of shooting, it is exciting and scary to think about the final episode airing.
Now my first thought is, "Wow, how did time go by this quickly?" I feel like just yesterday I was starting the show. Yet, here I am, with all four years behind me. The cast all quickly became family because uniquely, we all wanted to be. The producers, writers, and directors became our parents, looking over us and occasionally giving us a stern finger when we wanted to stay up late giggling on set and couldn't get the scene done. The crew became our crazy aunts and uncles that kept every day fun and laughed at our jokes even when they weren't that funny. And all of the FANS became our family as well!
We had the privilege of meeting so many and what I LOVED about "Good Luck Charlie" was that whenever we met a kid, an adult, or a whole family, they introduced themselves to us like they were a Duncan as well. They related to us because we all share a love for the Duncan family. And what has surprised me is even now, new people still continue to join the Duncan family. I hope that more will for years to come.
I met a guy yesterday who told me that his older kids grew up on "Good Luck Charlie" and his younger kids, who were just old enough to graduate from Disney Junior to Disney Channel, had started watching our show. It's exciting to think that they too will be able to grow up with the Duncans. To all of you out there who have encountered "Good Luck Charlie" in one way or another in your life, know that we have been touched by the show as well. Thank you so much for your love and please, please always say hi and know that you are family because the Duncans have a magical way of bringing people together and that is what I am most grateful for in this experience.
Tune into the series finale of "Good Luck Charlie" on Sunday, February 16 (8-9:00 p.m. ET/PT) on the Disney Channel.