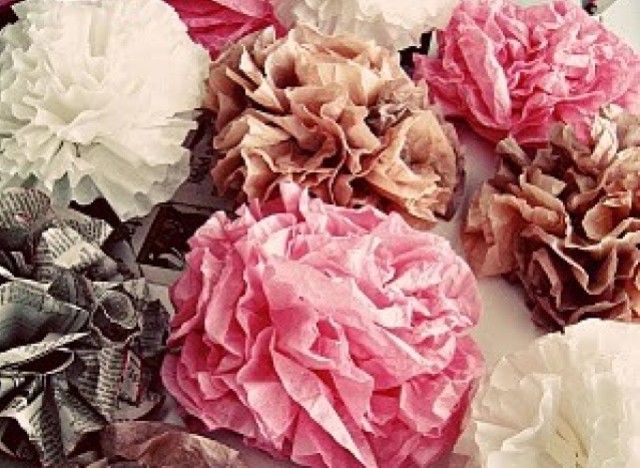 In Random Recast, I find more stylish uses for the ordinary items in our lives. This week, it's all about coffee filters.
Today's project takes coffee filters and turns them into decorative poufs. What to do with decorative poufs, you ask? More than you'd think. My favorite use is to string them together to create a garland, which strikes an indie/romantic vibe. It's a relatively quick party decoration that departs from traditional bunting (which we're all a little sick of seeing, no?). You can also use it in the home, seen here.
You can also use poufs for quick centerpieces (really, just pile them in a vase or bowl) or as a gift topper.
To make them, you'll simply stack the coffee filters, staple and well, pouf the layers. But there is a special step before you stack them that involves...a clothes dryer. I'll let the expert crafter at Juneberry Lane explain! Here's the complete tutorial.
Want to catch up with this week's Random Recast: Coffee Filters projects? Check out...