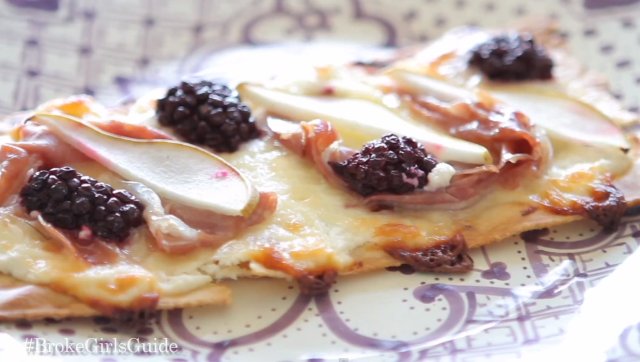 Between whirlwind schedules and our full-time hustle to make a buck, there are the (occasional) nights when we at Broke Girl's Guide just can't take the thought of going out, when we want to turn off our phones, put on our fat pants, and indulge in the bad TV of our choice (Pretty Little Liars!). And then we look into our refrigerators and shudder at the options--half of a leftover sandwich, a frozen dinner full of nasty preservatives, or some kind of hodgepodge including a few shrivelled carrots, a questionable piece of turkey meat, and a cup of Greek yogurt. You know what we're talking about.
It's incredibly difficult to cook a real meal for just one person, but sometimes the thought of yet another Lean Cuisine is enough to provoke a hunger strike. To solve this dilemma, we've asked lifestyle expert Brooke Peterson to put together single-serve menus that are easy, seasonal, and broke-girl-friendly. Without further ado, please enjoy the first episode of Broke Girl's Guide's Dinner for One with Brooke Peterson:
Get "cooking"! For your reference, here are the recipes from Brooke's first Dinner for One:
SUBSCRIBE AND FOLLOW
Get top stories and blog posts emailed to me each day. Newsletters may offer personalized content or advertisements.
Learn more