It's surreal to see your old neighborhood go up in flames as commentators try to explain the rage with various complex racial and legal theories. But when I returned to my home this week, the rage made sense to me.
... when I returned to my old playing fields, they were overgrown with weeds or barred with locked gates. I heard the same story from residents. The city had closed the pools, removed the basketball goals and, as recently as 2013, closed 20 recreation centers. I didn't see any kids playing baseball or football in the streets.
Almost none of the children from low-income families made it through college. Of the children from low-income families, only 4 percent had a college degree at age 28, compared to 45 percent of the children from higher-income backgrounds.
When you think about poor adolescents, you may instantly think of a child in Africa because there are poorer countries there, but it's not really the country that is important. Right here in Baltimore, we have kids who are much worse off than those in African cities. The inner-city kids who are exposed to all this violence are who we should be thinking about.
We have to invest in our cities and our children. A lot of young people feel that they have been disconnected and we have to have what I call an 'inclusion revolution,' and address issues such as joblessness and training for young people.
... not just Baltimore, by the way, but the entire country needs to take a warning from this. We have got to do better by our children.
'We have to do better by our children" on @TheCNNnewz
If you don't invest in [the kids in West Baltimore] now, you're just going to have to build more prisons. And that just seems like that's what the plan is. They won't educate you. But they'll incarcerate you in a minute.
I had to write this today because the teens and young people of Baltimore are human beings. They are not animals. They are not thugs. They are not leeches on society. They are not scary. The vast majority are not criminals. They have hopes and dreams. They groan at the goofy jokes their teachers tell them. They cry when their pets die. They mourn the loss of the people they love. They have favorite songs and favorite movies. They fall in and out of love. They make good and bad decisions and do stupid and smart things. They are human, not a wall of humanity. We need to see the complexity of the whole...
One of the things that I heard over and over again. . .was our children saying they felt that they were not being heard. . . . It's about pain, frustration, and trying to make sure that they have a way to see their futures. . . . They have given us an opportunity as adults to put a mirror up to ourselves and ask the question: How can we make their lives better?
Our young people are some of the most important voices as we work to heal & #rebuildbaltimore. #YouthVoices
The conversation must be multidimensional. The conversation needs to encompass the abject, crushing poverty, the lack of jobs, the lack of a living wage, the crumbling school system, the lack of resources for people and families in crisis, the violence and hopelessness, the painful history of our country in relationship to race, class, and gender, the portrayal of people of color as a monolith by the media, the futility of the American Dream in many of our decrepit, forgotten places, and it absolutely must be about the powerful systems in place and people who are the keepers of these systems that abuse the most vulnerable who have no voice.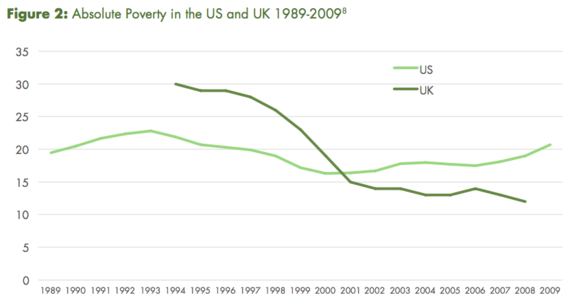 SUBSCRIBE AND FOLLOW
Get top stories and blog posts emailed to me each day. Newsletters may offer personalized content or advertisements.
Learn more