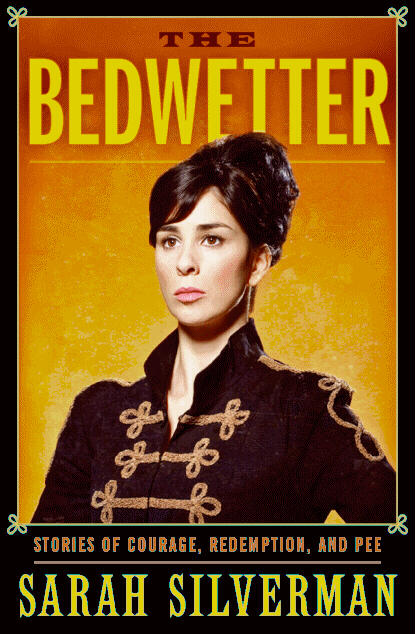 On Wednesday at Urban Outfitters in Manhattan, Sarah Silverman braved the rain to greet fans and sign her memoir The Bedwetter: Stories of Courage, Redemption, and Pee, released on Tuesday by Harper. The Bedwetter's opening chapter guides readers through Silverman's unfortunate years of wetting the bed, a prolonged stage lasting well into high school. I had a few minutes to chat with the former mattress urinator in Urban's employee break room, a nice place for a break if I do say so myself.
Every time I am in a Starbucks bathroom the overwhelming smell of Lysol brings me back to my bedwetting days. Are there any smells or instances for you that trigger the emotion that coincided with having realized you wet the bed?
SS: Smells definitely do have a crazy impact on me. Aside from urine I wouldn't say smell in terms of rushing me back, but if I get wet or spill on my pants at all I need to change them right away. It's so uncomfortable, that feeling of like when you wake up and you're so warm but you know when you wake up and move just the tiniest centimeter to the right or left it's going to be cold rushing air. There's that.
Bedwetting, although sounding quite comical, is actually a serious issue for those with clinical depression. I think you did a nice job on conveying this issue while maintaining your comical reputation.
SS: Wait a minute, is bedwetting a symptom of depression? BREAKTHROUGH! I think my bladder was just small. I thought it was going to be the deepest darkest secret of my life, before I knew what a deep dark secret really was.
Do you fear or embrace the fact that the number of Americans prescribed Xanax and Zoloft are increasing day by day?
SS: With my experience in the book you'd think that I'd say it's a bad thing, but I have been taking half a Zoloft every night since like 1995, and I feel like I can be myself without fear of random chemical downward spirals relating to nothing. I still have highs and lows, maybe I don't cry salty tears as much. If I didn't have such a success story with it, because I'm pretty happy and it works for me, I would probably be totally against it. I definitely think that prescription drugs, like antidepressants, are prescribed so cavalierly, anyone can get anything, but I need it. I do think that it needs to work hand and hand with therapy.
I have had instances where my dog has wet the bed, as well as my boyfriend -- one was drunk and the other lazy. Would you disown either if it happened to you, unless it has?
SS: You're boyfriend was lazy? HILARIOUS. Sadly, neither hasn't happened. Duck has peed on me when I'm walking him, and he lifts his leg and like pees on my leg. I look down and I just take it.

So continuing the potty talk, my Twitter and blogging name is caitypoops, so I too am very fond of the word. What's your other favorite word for the act?
I read your "Author Page" on Amazon.com and your love for Paris Hilton continues to pour through you. Would you recommend her memoir over a Hemingway novel?
SS: I probably would have to learn to read before I make an honest assessment. I think hers has more pictures. I think.
Paris hasn't been in the spotlight much these days; what do you for see her doing in the future?
SS: Shockingly I... I know in my Amazon page I mention her because she's kind of a good subject to use, but I don't think of her often. No offense, I wish her well. She's an entrepreneur!
Is there any other moment that resonates in your mind as often as the very minute you found out you were cast for Saturday Night Live?
SS: I've had a lot of little things. I remember when I got a part on Seinfeld it was like an out of body experience, I was so excited. And I guess the birth of my first son.
Do you have any final words for the five year old bedwetters out there?
SS; Five year olds!?

OK, thirteen year olds.
SS: I promise there's going to be a time that you're not going to give a shit about this. But I know it's real for you now. And we're all just molecules.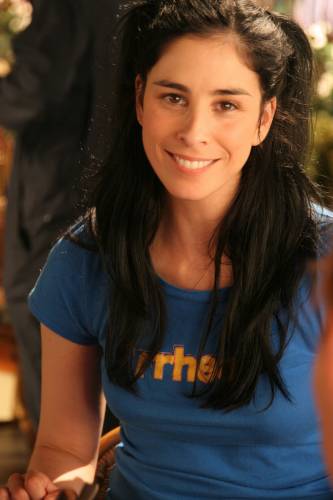 SUBSCRIBE TO & FOLLOW THE MORNING EMAIL
The Morning Email helps you start your workday with everything you need to know: breaking news, entertainment and a dash of fun. Learn more