After seven days of film, promotion and parties at the 8th annual Tribeca Film Festival, the winner for Best New York Narrative is announced. And the award goes to?
Monogamy
. A pseudo-documentary style fiction, written and directed by Academy Award nominated director Dana Adam Shapiro, was brilliantly filmed in less than a month about the streets of Brooklyn. "When you're making a New York movie, you can't help but look to the DeNiro canon for inspiration:
Mean Streets, Taxi Driver, Raging Bull, Goodfellas
. So to get this award at the Tribeca Film Festival is just such an amazing honor," Shapiro graciously stated earlier today. The Carroll Gardens locale gave this New York creation a feel of its own. Lead actor Chris Messina describes the process,
"I loved Murderball, so I was super excited to work with Dana, but I was always skeptical, as I am with most directors I don't know. It took a second because he's so open, he's so smart. He called me and said, 'I want to make a documentary with these characters,' and to me that's really exciting. He had no marks on the ground, and we did thirty-minute takes and the camera would just roll and roll. You would just get lost in it, and you never really felt like you were making a film; there was no wrong or right. He was completely open. It was the first and only time where I felt that every person was making the movie, from the guy holding the boom to the producers and the actors and the DP. We were all making the film together."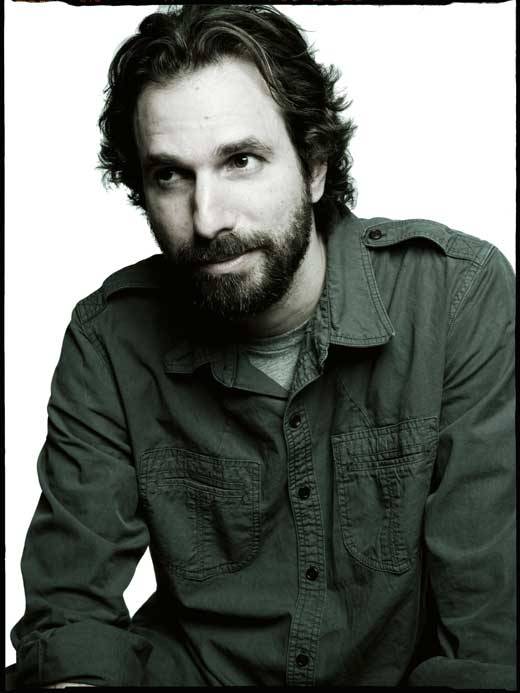 Dana Adam Shapiro / Photo by: Leslie Hassler
The aftermath of
Monogamy
leaves audiences torn. Shapiro claims this was every bit his and co-writer Evan Wiener's intention,
"This movie tends to divide people, because it's a polarizing movie and people leave wanting to be better. It's not hero worship, it's not saying 'I want to be like him,' it's a different kind of inspiration, where they're left saying 'I don't want to be like him' or 'I understand how I could be like him and I'm going to try to steer clear of those urges or impulses.' Some people think Theo is totally right, some people think that he should leave her (Nat). She clearly, in this particular person's mind, wasn't attracted to him and didn't want to have sex with him and if you have a situation like that the relationship is probably not going to work. We made it intentionally gray. Not an intentional black and white, slap on the wrist, we tried to make it in the spirit of a moral tale."
Actors Rashida Jones (Nat) and Chris Messina (Theo) were stripped raw by Shapiro and forced to draw from their past while playing with the persona's of their given characters, "The movie is very personal, and it's hard to watch with nine-hundred people at the premiere. Everybody in the film and Dana himself is really putting it out there, and that's what I really love," claims Messina, an actor who has worked with all the great directors of our generation. "Sam Mendes said to me 'Every actor comes with a gift and my job is to let their gift out.' That was a huge thing for me to hear, and I really believe that. A lot of directors get in the way of whatever gift that may be, and my gift is very small, but the little gift I have Dana said bring it, do it."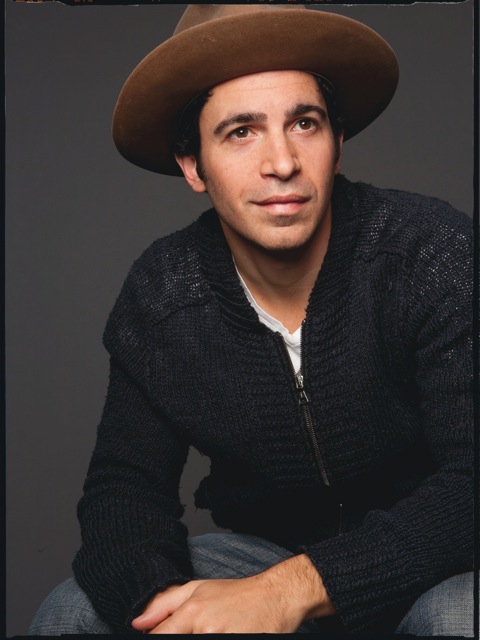 Chris Messina / Photo by: Leslie Hassler
Dana Adam Shapiro's interesting approach to filmmaking can only be accredited to his documentary background. In 2005 the Academy Award nominated smash hit (no pun intended)
Murderball
was released, a documentary with narrative film qualities, "At the root of everything there's story." It is only natural for him to flip the switch and make his first narrative feature all that more real.
"Coming from documentary I have a predilection to shoot long and loose. I think part of that comes from the movies that I like and the fear of losing certain things in rehearsal. Or even cutting off the opportunity to get better than you ever thought it could be. You write a scene and we were very collaborative so if anyone had an idea I'd be crazy to have them stick to it. The script is very locked in the sense that the story is very locked. The first part of the screenplay is the story, Chris brought a lot from his own life. He brought a lot of texture and nuance and lines. There's just a lived in quality to all of the actor's performances. There's something very familiar about it."
The Tribeca Film Festival is the homecoming to many New York filmmakers. The whirlwind of a week is over in a New York minute and we will close now with a send off by Monogamy's star Chris Messina, "I'm thrilled for Dana, and everyone who made Monogamy happen. This was a true New York film- We got kicked out of locations and we were changing on the streets of Brooklyn- so to win the best NY Narrative makes riding 6 times back and forth on the Brooklyn Bridge at five AM completely out of shape to get the best shot. Extremely satisfying."
For more information on Monogamy visit: www.tribecafilm.com
Follow Caitlin Colford on Twitter: www.twitter.com/caitypoops