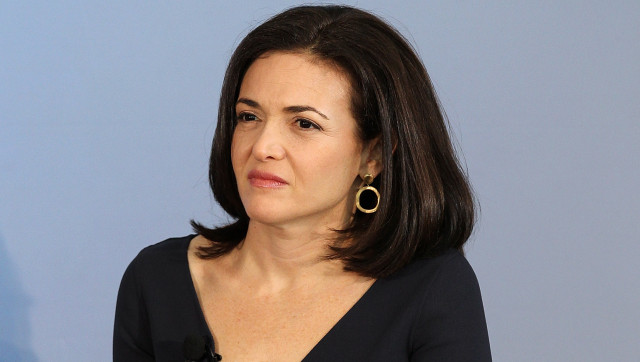 On page one of the bestseller Lean In, readers are introduced to New Yorker Rosalind Einhorn. Einhorn grew up in a poor Jewish family in a crowded apartment in New York City. Just like the other women in her family, Einhorn was called "Girlie" while the young men were referred to by their given names.
Nevertheless, Girlie was destined to become one of the greatest influences on the 21st century movements in social media and feminism. Why? Because Rosalind Einhorn was the grandmother of Facebook COO and Lean In author Sheryl Sandberg.
Sandberg deliberately opens her book with a short biography of grandmother's life, one that began in New York City at the turn of the last century and ended at the age of 94 in November, 2011, because the choices Einhorn made set the bar for future generations of women in her family, including Sandberg herself.
In Chapter 1, "The Leadership Ambition Gap, What Would You Do if You Weren't Afraid?," we learn that through energy and determination, Rosalind Einhorn circumvented a traditional system designed to promote and enrich only men to succeed financially and personally. Born on August 28th, 1917, Einhorn finished high school in spite of being pulled out part-time during The Great Depression, then went on to graduate from U.C. Berkley.
Sandberg admired her grandmother's business acumen, which was evident whether she was serving customers, selling pocketbooks and accessories at the iconic David's Fifth Avenue, rescuing the family paint business from "financial ruin" or raising money for the clinic that treated her breast cancer by selling knockoff watches out of the trunk of her car.
While some belittle Sandberg's book and the accompanying Lean In movement, asserting that Sandberg's path to success was mostly guided by luck, others are excited for the next chapter of the women's movement in America historically associated (until now, at least) with Gloria Steinem. I choose to lean in -- but in a different way.
I am leaning in by paying attention to where the seeds of this movement began -- with Sandberg and Einhorn, but also with New York City. Famed for its culture of ambition, this city has historically been one of the few places where a woman like Rosalind Einhorn from a poor immigrant family could break hard ground in business independently, paving the way for the Sandbergs of the world to shatter glass ceilings later.
This is how Sheryl Sandberg remembered her grandmother in a Facebook post from 2011.
Grandma Roz was a woman to be reckoned with. Grew up in real poverty -- scrubbed floors in the boarding house where she lived as a child, pulled out of school in high school by her parents to help support the family and then forced back in by a local teacher, eventually got to community college and graduated from Berkeley. Raised three children, including my Mom, Adele Sandberg, and was the proud grandmother of 7 grandchildren, David Sandberg, Michelle Sandberg, David Einhorn, Heather Einhorn, and Sam Einhorn, and 14 great-grandchildren. Survived breast cancer in her 40s and lived to be 94. Not the typical dotting Jewish grandmother, but a woman who spoke the truth and had the most strength of everyone around her, including the ability to save the family from financial ruin when their business was failing in the 1970s. She was one of the most capable people anyone ever met -- a tireless fundraiser for breast cancer detection, an active volunteer in her community, and the person everyone turned to for help in every crisis. In another era, when girls had more opportunity, I can only imagine what else she would have accomplished. I was born on her birthday and she was the role model I always strive to live up to. Grandma -- thank you for your endless love and for the example you set of a life worth living.
SUBSCRIBE TO & FOLLOW THE MORNING EMAIL
The Morning Email helps you start your workday with everything you need to know: breaking news, entertainment and a dash of fun. Learn more