It was a gray dress. Enough said.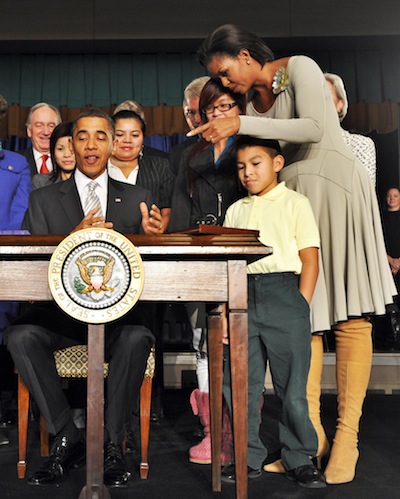 More vital to the long-term interests of the nation than the clothes she wore one particular day this past December is the historic milestone Michelle Obama reached. That day, she joined President Barack Obama at a Washington school as he signed the Healthy, Hunger-Free Kids Act of 2010, a component of her "Let's Move!" campaign to stem the dangerously alarming obesity and malnutrition rates among American children. Her role in the act's passage was suggested by her words that day and her deeds leading up to it, including her announcing last year a presidential commission's findings on the depth, causation and consequences of the problem.
Although Michelle Obama is usually compared to Jackie Kennedy and others of her predecessors in the context of their fashions, the media fixation on the style of a First Lady tends to eclipse the substance of their policy advocacy, and ultimately distort their historical perception. With passage of the act, however, she joins the ranks of only a few First Ladies whose focus on a public issue led to some form of official, federal action.
Today, in fact, marks the 99th anniversary of the first public disclosure of a First Lady having successfully influenced official federal action.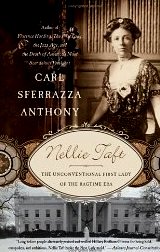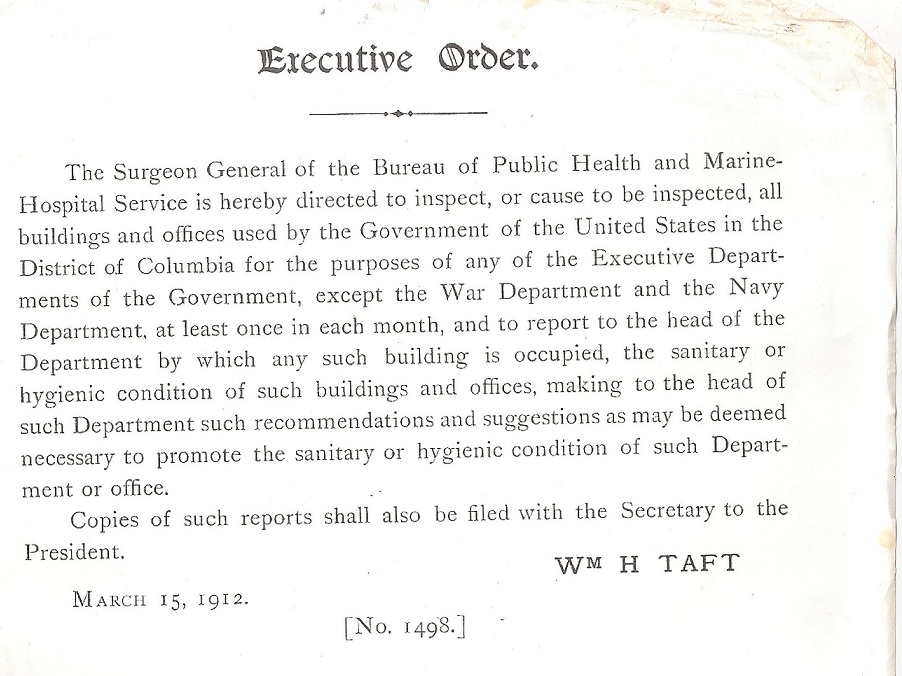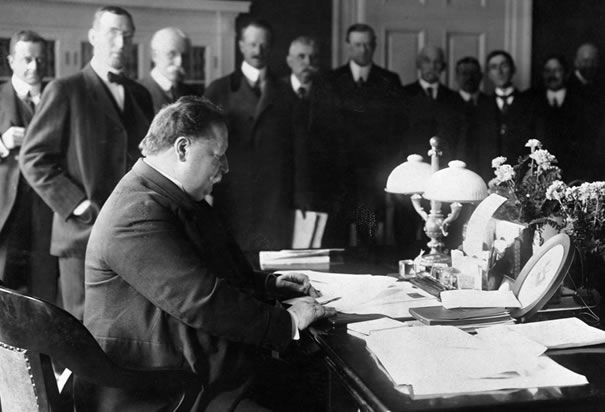 Under the headline "Aided by Mrs. Taft" the March 17, 1912 Washington Post reported that executive order number 1498, signed by President William Howard Taft, initiated the first health and safety regulations in the federal workplace. Nellie Taft had been working with the National Civic Federation for just such action even before she became First Lady in 1909, making unannounced visits into federal buildings with inspectors to assess the conditions.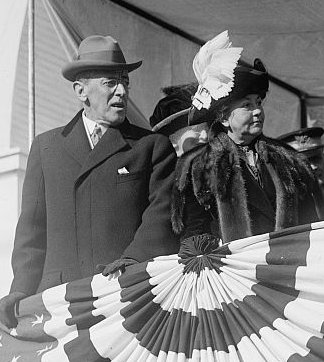 Two and a half years later, Ellen Wilson made inspection tours of the deplorable housing conditions of Washington's poorer residents which she believed should be demolished and new housing provided, subsidized by the federal government. Her effort resulted in the 1914 Slum Clearance Act, which Congress passed quickly to grant the final wish of the terminally-ill First Lady. The houses were destroyed but the funds to provide housing for those displaced was not forthcoming for years, delayed by thee onset of World War I.
In 1923, suffragist First Lady Florence Harding made no secret to reporters of the fact that she was then lobbying Republican House Majority Leader Franklin Wheeler Mondell of Wyoming to help establish the first federal women's correctional facility. Her husband died in office that year, and she died fifteen months later. Her success was posthumous: in 1930 Alderson Reformatory Prison for women opened in West Virginia was established several years later. Along with equal rights for women and care of disabled veterans, "the Duchess," as her friends and husband called her, was also a leading national figure in the movement for humane treatment of animals. When she learned the Commerce Department was permitting the slaughter of seals which interfered with fishing, she intervened with the fisheries commissioner to push for some legislative change: "It is difficult for me to believe that the protection of the fish requires the sacrifice of these seals."
Eleanor Roosevelt's overall constituency consisted of those subject to discrimination or in dire conditions. A key advisor during the formulation of her husband's New Deal agencies, created to alleviate some effects of the Great Depression he inherited as president in 1933, she advocated creation of the National Youth Administration. She also challenged sexism in the newly created Civil Works Administration, Federal Emergency Relief Administration and the Civilian Conservation Corps, and racism in the Resettlement Administration. Publicly expressing what legislation she supported, the First Lady encountered resistance even from the President. She publicly advocated passage of an Anti-Lynching Bill but failed to win FDR's support since he feared alienating southern Democratic support for his agenda. Her taking charge as untitled director of "Arthurdale," a West Virginia community of resettled coal mining families through the 1933 National Industrial Recovery Act's Federal Subsistence Homestead Division was a mixed success. Cost overruns prompted attacks from Congress, as did her later assuming the unsalaried job as co-director of the Office of Civilian Defense as America prepared for World War II.
At the time, she also battled the State Department and Congress to alter immigration policy through the proposed Wagner-Rogers Bill and a Child Refugee Bill. Neither passed, and she could only help European refugees seeking U.S. asylum individually. Eleanor Roosevelt's greatest legislative legacy may be her finally convincing FDR to issue Executive Order 8802 June 25, 1941 which created a Committee on Fair Employment Practices, banning job discrimination by the government and defense contractors based on "race, creed, color or national origin."
To see more First Lady photographs and read the rest of this article, including the policy efforts of Jacqueline Kennedy Onassis, Lady Bird Johnson, Pat Nixon, Betty Ford, Rosalynn Carter, Nancy Reagan, Barbara Bush, Hillary Clinton and Laura Bush, go to http://carlanthonyonline.com

This Blogger's Books and Other Items from...
SUBSCRIBE AND FOLLOW
Get top stories and blog posts emailed to me each day. Newsletters may offer personalized content or advertisements.
Learn more