Ever since the 1960 presidential election of John F. Kennedy, the American people glimpsed his joys and tragedies and those of his siblings, their spouses and children by focusing on the white-clapboard New England summer home owned by their parents, former U.S. Ambassador to England Joseph P. Kennedy and Rose Fitzgerald Kennedy. In the ensuing half-century, the closest the public got to seeing the family's life there was limited to the view from tourist boats in Nantucket Sound, facing it. Only rarely did pictures show any of the seven family bedrooms, four servant bedrooms, basement movie theater, sauna, enclosed pool, tennis court and four-car garage. Soon enough, the public can see it all for themselves.
July 4, 1963. On the famous front lawn of the "Big House" of the Kennedy Family Compound, Jack and Jackie Kennedy embraced without their usual self-conscious inhibition in front of Secret Service agents, photographers and others.

On Tuesday, Jan. 30, the Edward M. Kennedy Institute for the United States Senate announced that this "big house," among three other smaller family houses composing the so-called "Kennedy Compound," was being donated by the family for use as the institute's conference center. As his son and namesake stated, "This house was my family's epicenter, where my grandparents, father, uncles and aunts would retreat to connect with one another through heated political debates in the dining room and rousing games on the front lawn."
All photos here are public domain from the collection of the John F. Kennedy Presidential Library and Museum. To see nearly 100 more, go to:
http://carlanthonyonline.com/2012/02/07/a-presidents-residence-saved-the-kennedy-family-compound-with-rare-photos-of-their-real-life-there/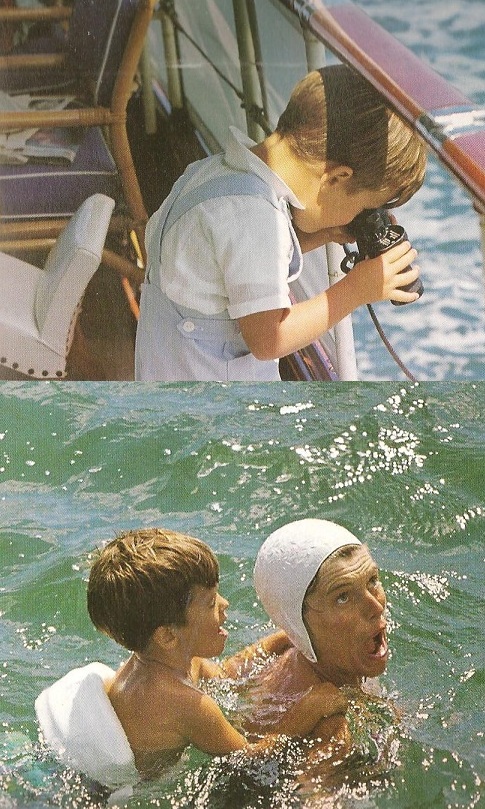 From the presidential yacht, young John Kennedy, Jr. looks down on his aunt Eunice Kennedy Shriver and her son, swimming in Nantucket Sound.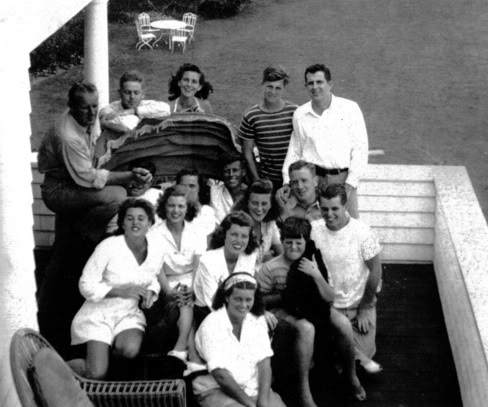 After the death of siblings Joseph Kennedy, Jr. and Kathleen Kennedy, the remaining brothers and sisters and some friends gather on the famous front porch of the "Big House."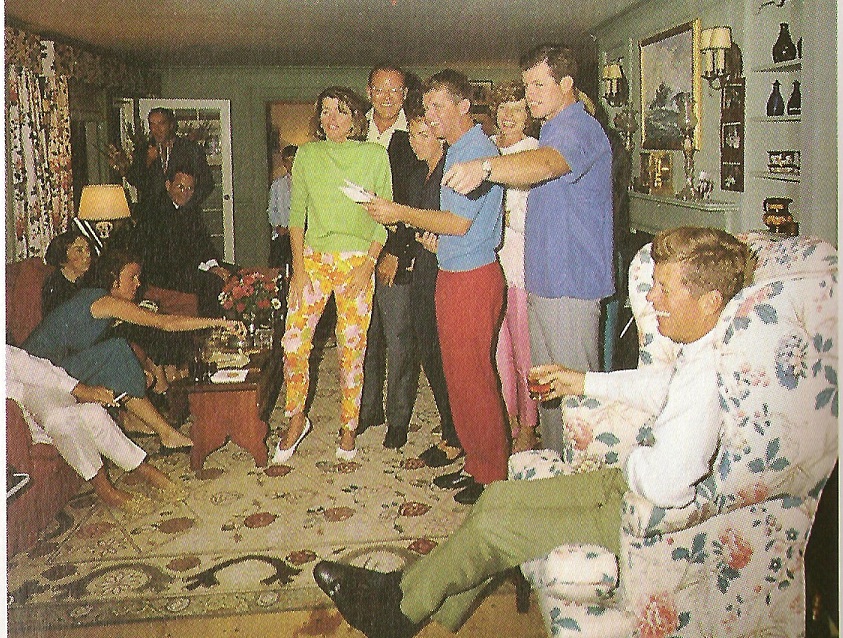 At the September 1963 birthday party for family patriarch, held in the living room of the home which will now be used as a study center for the Edward M. Kennedy Institute and as a museum: Kennedy siblings Bobby, Teddy, Pat, Eunice, sister-in-law Ethel sing to him as the President laughs on from his wingchair at the far right.

To see more photos and similar stories, go to: http://carlanthonyonline.com/
All photos are John F. Kennedy Presidential Library and Museum public domain.
Follow Carl Sferrazza Anthony on Twitter: www.twitter.com/CarlSAnthony