Getting married around Chinese New Year? Want to have a great Chinese-themed Wedding?
1. Be bold and don't hesitate to use a lot of red.
2. Use Chinese characters on signage and program to bring the theme home.
3. Fireworks are good luck!
Penny and Mary co-founder, Yina, got married at Disney last December with a Chinese-themed wedding. Check out photos from her big day: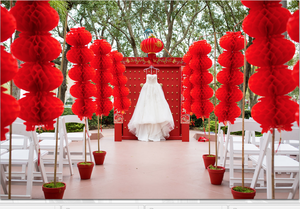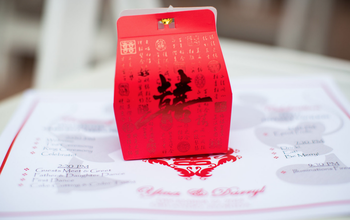 You can view more photos of her plan board plus photos of the real wedding here.
SUBSCRIBE AND FOLLOW
Get top stories and blog posts emailed to me each day. Newsletters may offer personalized content or advertisements.
Learn more