Peruvian photographer Christopher Zedano has been sharing his particular vision with New York City since 2002. He recently completed a series of images called The Staple Street Project and has begun working on a collection called IntimateNYC.
In his Staple Street series, he set up shop on that idiosyncratic New York street in order to photograph its quirky urban citizens. He walked the city looking for sideshow acts and performance artists, burlesque dancers and mimes.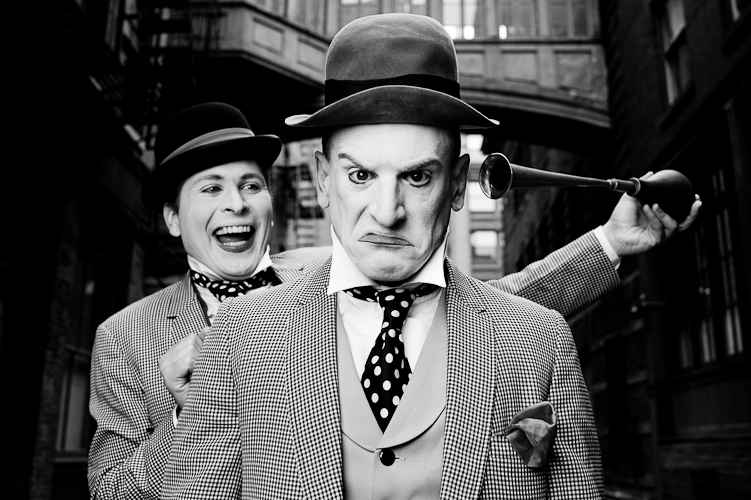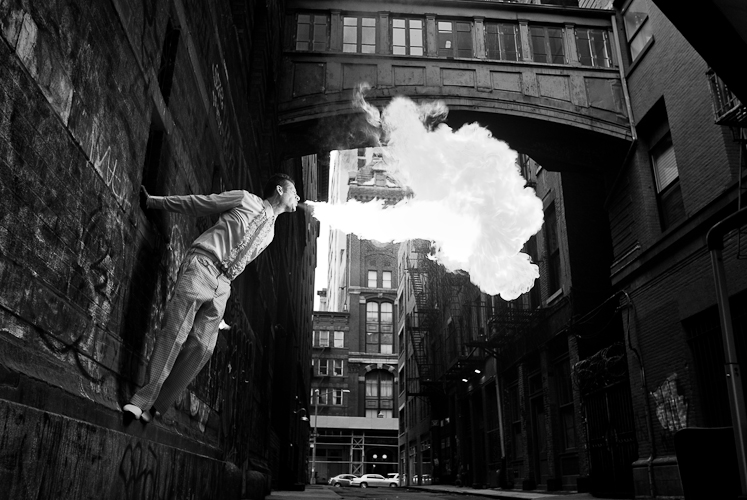 Zedano seeks to capture the architecture of a city and its people. The surrounding urban landscape contains the same paradox as his subjects. They are both private and public, fearless and vulnerable, larger than life and painstakingly detailed.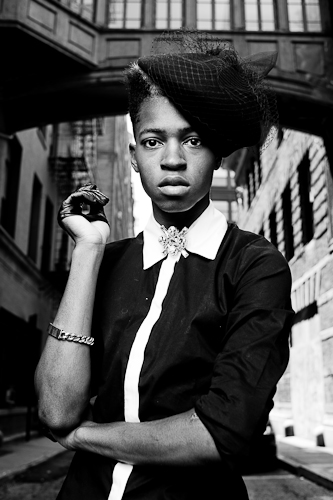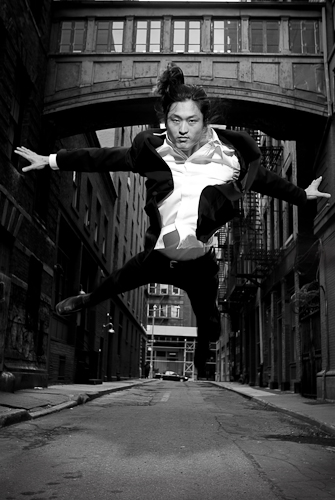 He specializes in shots of subjects that crackle with life while their background remains hazy, as though it were far, far away. In some of the images, the surrounding world appears to be made from a different material than the foreground, as though it were a long lost land.
There is often a highly performative aspect to Zedano's shoots, but his gift lies in the unsaid message crouching beneath the performance that he captures with his camera. It is that quiet, aching thing that shows through in the eyes and posturing of those he lenses, and even in the far away land that looms behind them, as if waiting to take them home again.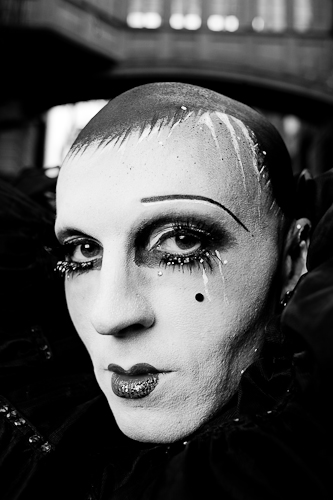 Although Zedano often portrays the kind of nakedness that conceals, in his sensitive view, his subjects' camera-captured underbellies show through. Like their city, his photographed people are flashy, emotional, and often wounded. The pictures are dark, but also playful--sober with a wink, secret and slinky.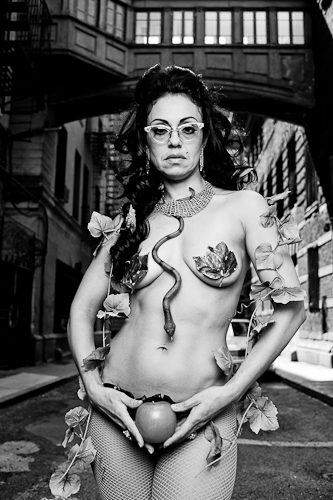 In his newest project, IntimateNYC, his characters are no longer on the streets. He shoots them in their houses, dressing his shots in the effluvia of their actual lives. The photographed, ranging from sun-blanched, sleeping families to edgy, stylish transvestites, often remove their clothes and street smarts to peer candidly into Zedano's camera. They appear in the most intimate of places--in bathrooms and bedrooms, surrounded by laptops, knickknacks, and half-eaten food.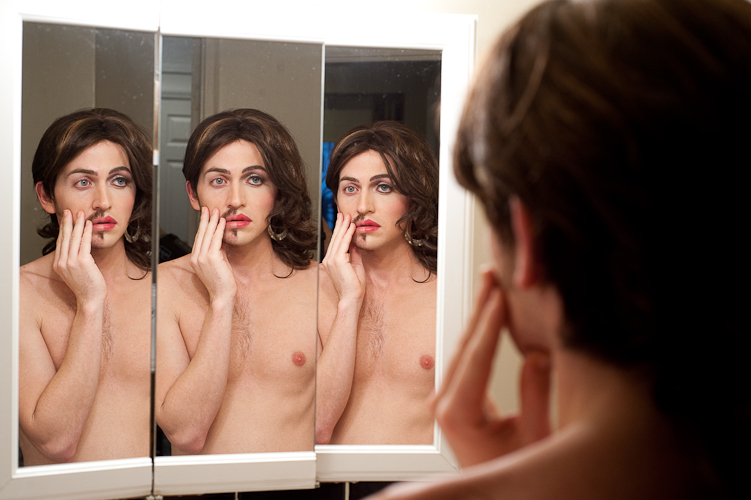 In the end, it is at portraits that he excels: portraits of a people in a city, portraits of a city in a people. His photos are a study in the bond between humans and their environments, including those who are taking the pictures of them. This connection is apparent in the way his subjects approach the photographic moment with trust and exuberance. Somehow, by the sassy but open way his performers peer at the camera, you can tell they really like this guy
Follow Caroline Hagood on Twitter: www.twitter.com/CarolineHagood