L.A. natives and celebrity kids include: Rashida Jones (daughter of Quincy Jones and Peggy Lipton), Lorraine Nicholson (daughter of Jack Nicholson), Francesca Fisher-Eastwood (daughter of Clint Eastwood), Amanda Sudano & Brooklyn Sudano (daughters of Donna Summer), and Simone Bent (daughter in law of Jane Fonda). Also tons of agents like Jeremy Zimmer from UTA, an entire batch from CAA's TV and reality deptartment, Nate Ament (Brentwood) who is now at Paradigm, and a fleet of male model servers in white buttondowns.
Celebs include: Autumn Reeser (Lizzie the home wrecker from Entourage), Christina Ricci, Maggie Grace, Kristen Bell, Louise Roe (from The City and Elle.com, was also at the Carrera party Saturday night at the Chateau Marmont) photograher Bart Dessaint and Mad Men cast members January Jones, Rich Sommer and Colin Egglesfield. Where at? LV store on Rodeo.
Also in attendance was VP and Publisher of Vanity Fair Edward Menicheschi , Vanity Fair's West Coast editor writer Krista Smith, along with lots of tourists hording the store front at 8pm for a glimpse of someone they recognize. The party benefitted Oceana - Oceana, founded in 2001, is the largest international organization focused solely on ocean conservation - with tons of STAR POWER! Harrison Ford, Zach Braff, Ted Danson, Philippe Cousteau, Amber Valletta, Barbra Streisand & Sting and many more. H-wood producer Keith Addis is Board Chairman.
Read the rest of this story on The Daily Truffle.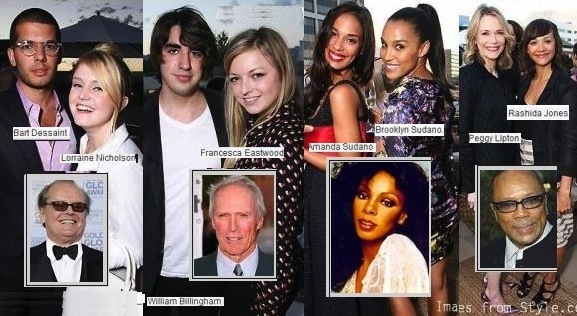 This story was re-published courtesy of The Daily Truffle. It was written by Caroline M. Roman, owner of The Daily Truffle. The Daily Truffle is a Los Angeles social diary written by a circle of high school friends who grew up together in L.A. View more society, fashion and party writing on The Daily Truffle.