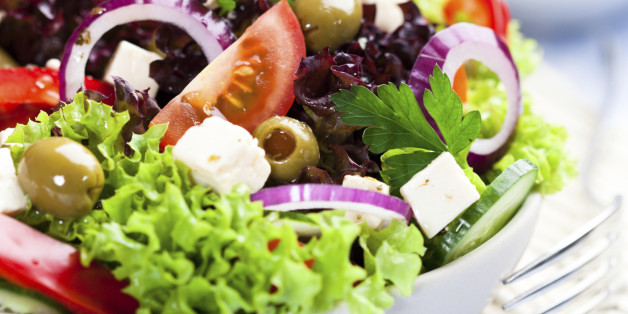 Independence Day is such a fun holiday. Aside from beautiful, bombastic fireworks displays and AAA baseball games, July 4th means there will be cookouts, BBQs and get-togethers galore! I can almost smell the burgers, hot dogs and ribs on the grill already. Here are four colorful and delicious side salads you can take to round out the food offerings at what is sure to be your best cookout with your BFFs ever!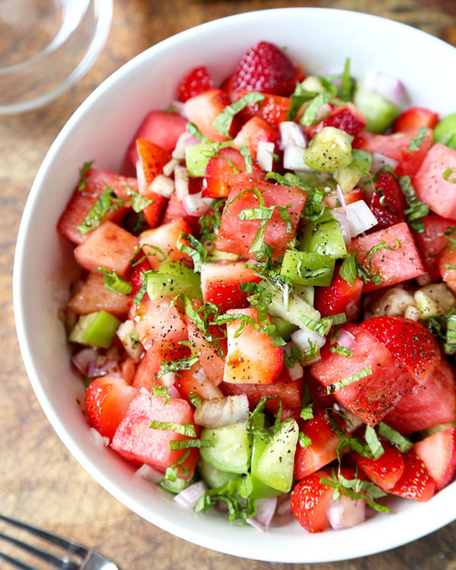 Nothing says summer blowout quite like watermelon. This salads' cool and sweet elements pop in stark contrast to the savory vinaigrette and herbaceous blast brought by the mint. And since there is sure to be some drinking at your fiesta on the 4th, the high water content of the watermelon will help you replenish those fluids fast!
GET THE RECIPE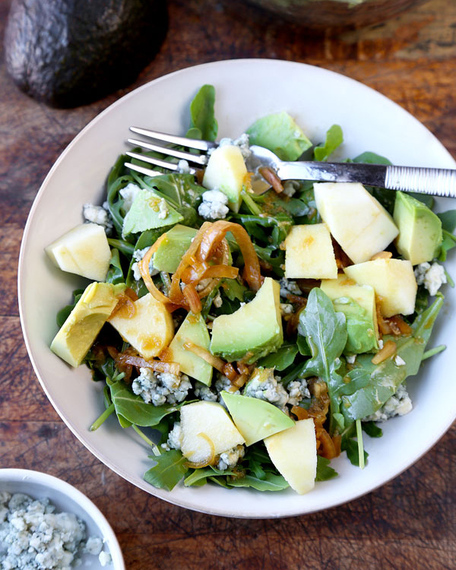 With all the meaty elements we'll be devouring on July 4th, you'll want to get some greens in there as well. Peppery arugula is tempered by the creamy avocado - and stilton cheese contrasts nicely with a few sweet and sour honeycrisp apple chunks. The cool thing about arugula is that it doesn't wilt immediately like other greens do when dressing is applied, so this salad will have some longevity on the sun-drenched picnic table!
GET THE RECIPE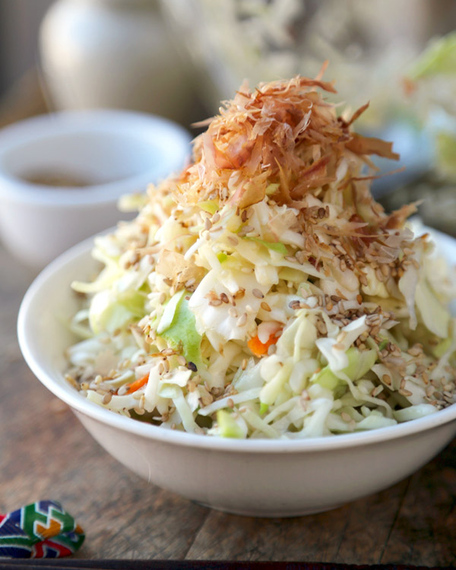 There's nothing like coleslaw with a slab of ribs or a burger. This crisp, savory Japanese version doesn't rely on gloppy mayo for taste either. Acidic, salty and crunchy, this cabbage salad will be gone quick - so make sure to load up on the sides first (then hit the grill for your cheeseburgers and brats). Oh - and it only takes five minutes to make!
GET THE RECIPE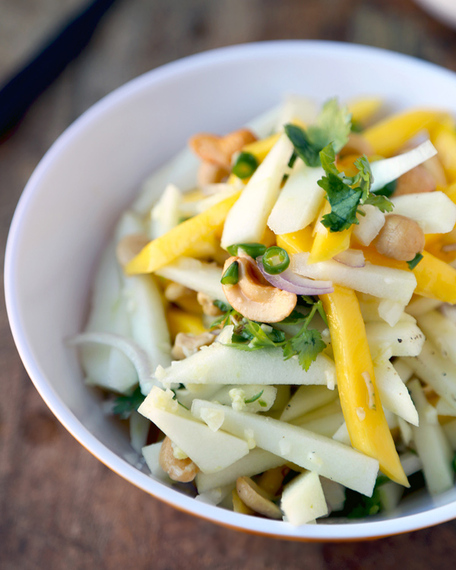 The apples and mango bring a freshness that jives nicely with the savory blast from the fish sauce and the fire from the Thai chilis. Cashews and cilantro round out the flavor profile - so you'll get that perfect mix of sweet, sour, spicy, salty and bitter that are the tenants of a great Thai dish. The sun won't be the only source of heat at your July 4th barbeque!
GET THE RECIPE
SUBSCRIBE AND FOLLOW
Get top stories and blog posts emailed to me each day. Newsletters may offer personalized content or advertisements.
Learn more