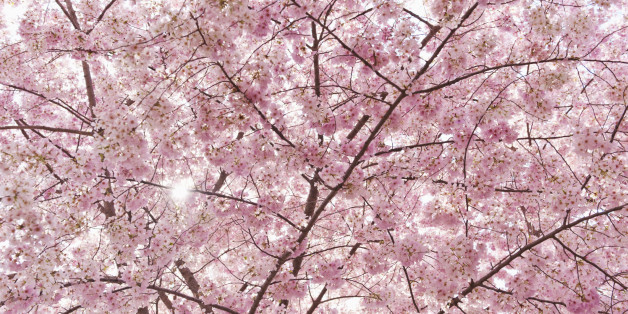 It has been a rough winter! With the weather related indignities of the post-holiday months keeping me increasingly indoors, I always seem to get a little stir crazy this time of year. A stroll in the sun is needed. And - guess what? It's coming. One of my favorite things about springtime in Japan is cherry blossom season. The blooms seem to signify the moment that it's finally OK to take your jacket off, put your Ray-Bans on and crack open a celebratory Asahi Super Dry in the sunshine as the world wakes up. Here are 5 simple and delicious Japanese recipes to honor springtime.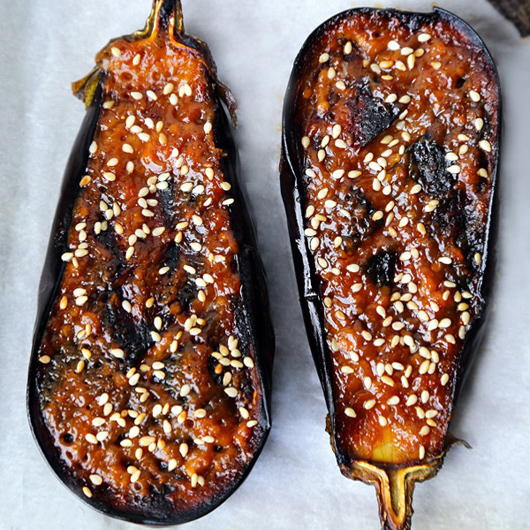 I could never get eggplant right. While it is one of my favorite things to eat, I just didn't have 'the touch' when using it as an ingredient. That all changed with this Japanese preparation. The sweetness and umami of the miso compliments the eggplant's natural smokiness. And it's a pretty striking dish to set down on the dinner table.
GET THE RECIPE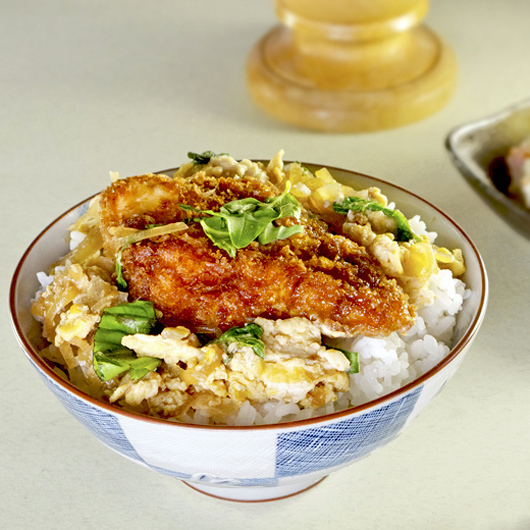 After an afternoon spent soaking in history, foliage and more than one Japanese rockabilly performance in Tokyo's Ueno Imperial Park, there's nothing better than hitting up a small shop for a hearty bowl of fried chicken and egg over rice. You can easily start picky eaters out on this Japanese classic. Who doesn't like fried chicken?
GET THE RECIPE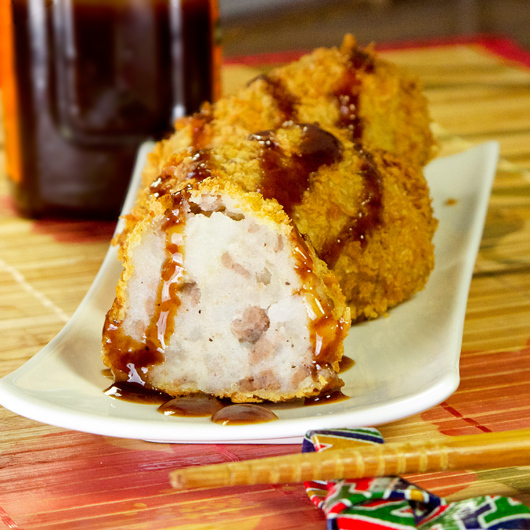 No late night trip to an izakaya is complete without at least one iteration of Japanese croquettes. This version is made with beef and potatoes - and is usually served with a side of julienned cabbage for texture and sweet BBQ-like tonkatsu sauce. Savory, slightly sweet - yum!
GET THE RECIPE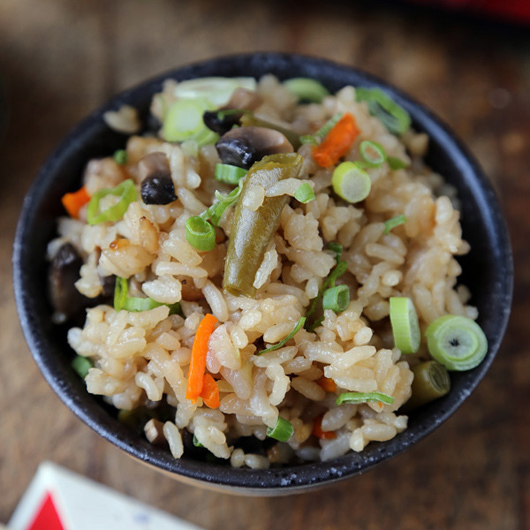 This isn't a fried rice dish - it's steamed. All the better for getting ready for a bikini buying binge in Omotesando Hills. 'Go' means 'five' in Japanese - and most home cooks will use whatever veggies are seasonal and in the fridge at the moment for this savory rice recipe. Don't worry; I won't tell if you decide to use eight ingredients. Use a rice cooker to do the heavy lifting - or make it on the stovetop. Easy, peasy.
GET THE RECIPE
I've been devouring these sweet and salty dumplings for dessert since I was two-feet-tall. The good news is that, while slightly high in calories, it's low-fat dessert. A few of these dusted rice-flour balls won't make you feel like you just devoured an entire ice-cream cake, but will do wonders for satiating your sweet tooth!
GET THE RECIPE
SUBSCRIBE AND FOLLOW
Get top stories and blog posts emailed to me each day. Newsletters may offer personalized content or advertisements.
Learn more