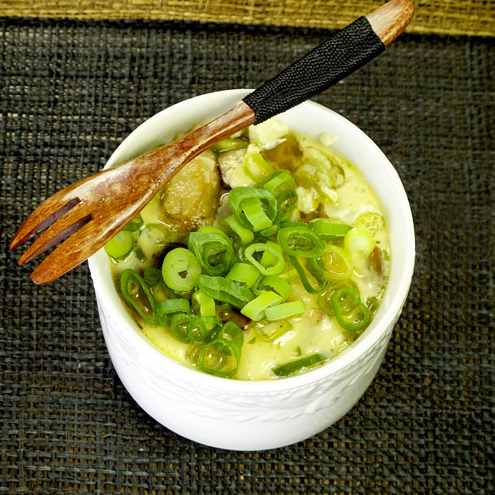 This light and delicate egg custard is a wonderful appetizer to make if you're looking to wow your partner or dinner guests. It's both beautiful and fun to eat, and require few ingredients. This dish is often served with omakase dinners and in traditional Japanese restaurants. The flavors are mild, eggy and earthy, and the texture is very similar to silken tofu.
(Makes 4)
Ingredients:
- 1 1/2 cup low sodium chicken or beef broth (room temperature)
- 4 large eggs
- 1 tbsp extra virgin olive oil
- 2 cups chopped mushrooms
- 3 scallions, finely chopped
Sauce:
- 4 tbsp low sodium chicken or beef broth
- 1 1/2 tbsp light soy sauce
- 1 tsp sesame oil
- 1 tbsp rice wine vinegar
Directions:
Bring the water in your steamer to boil, cover and lower the heat to simmer.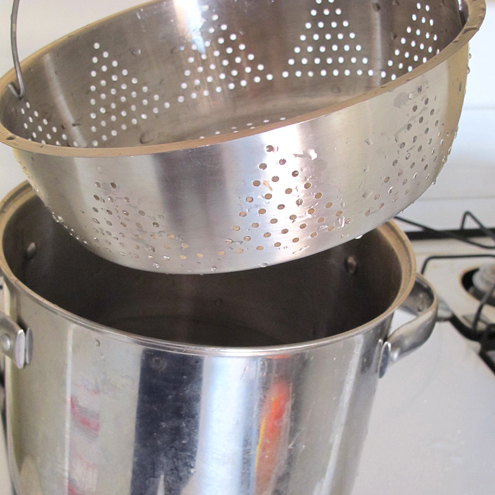 In a large pan, add the oil and cook the mushroom for a few minutes until they become slightly caramelized. Set aside and let them cool down to room temperature. Your chicken or beef broth should also be room temperature. Whisk the eggs and add broth. In 4 small separate bowls, equally divide the mushrooms and pour the egg stock on top. Add a few scallions in each cup and briefly stir. Put the cups in the steamer, cover and steam for 12-14 minutes.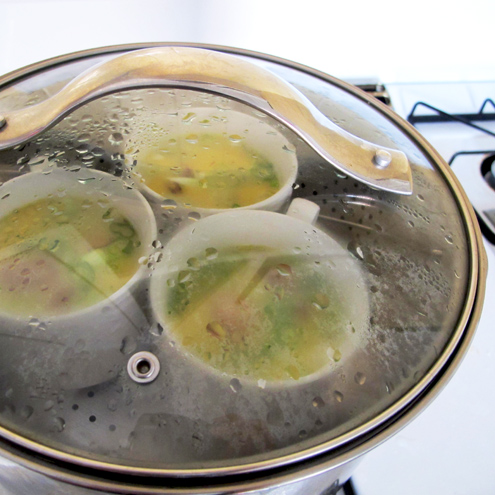 Meanwhile mix all the ingredients of the sauce together and set aside.
When the custard cups are ready, take them out of the steamer, pour a little sauce on top and garnish with scallions.
Follow Caroline Phelps on Twitter: www.twitter.com/misspickledplum