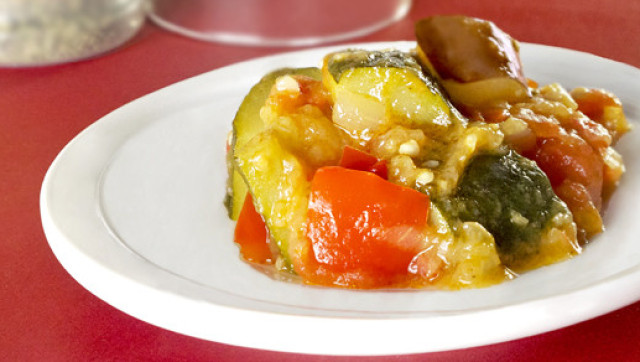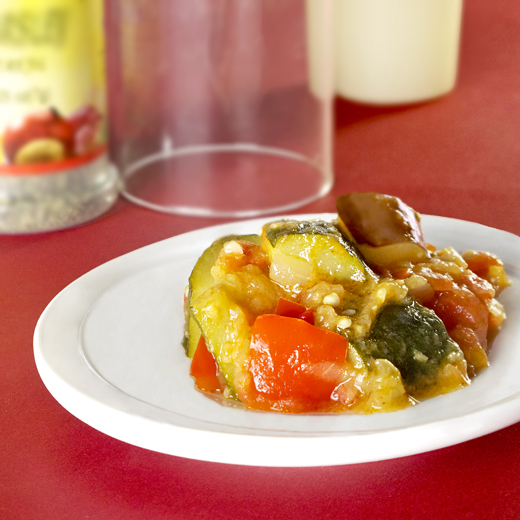 This ratatouille recipe takes no time prepare and requires only a few ingredients. It's a very simple and easy side dish that's comforting, and pairs well with almost anything.
Ratatouille
Ingredients
2 medium size zucchini, roughly chopped
1 large tomato, roughly chopped
1 small eggplant, roughly chopped
1 large onion, roughly chopped
4 tbsp extra virgin olive oil
2 garlic cloves, finely chopped
salt and pepper to taste
Cooking Directions
In a medium size pot, add 2 tbsp olive oil, garlic and onion. Cook for about 5 minutes, until onions are soft and translucent. Add eggplant and cook for 3 minutes. Add the tomatoes and cook for 3 minutes. Add the zucchini and cook 3 minutes. Lower heat to a simmer, add the last 2 tbsp olive oil, stir, cover and cook for another 10-15 minutes, until zucchinis are tender but still a little firm.
Season with salt and pepper, and serve.
SUBSCRIBE AND FOLLOW
Get top stories and blog posts emailed to me each day. Newsletters may offer personalized content or advertisements.
Learn more