While back-to-school shopping might seem like retail's darling, back-to-campus shopping is actually a bigger business. According to the NRF, we will spend a whopping $53.5 billion to send our children off to college - and that doesn't include what we pay for tuition! Should you need any ideas for spending your piece of the pie, here are a few suggestions.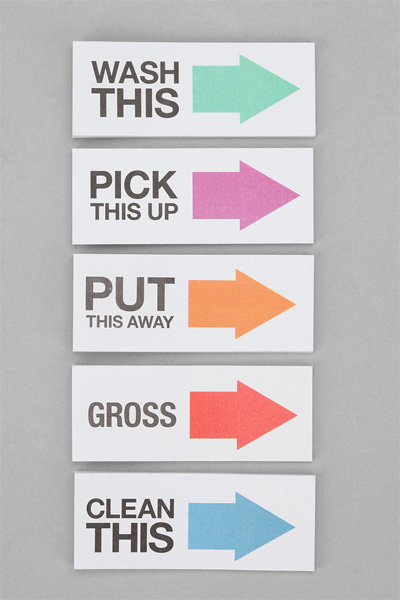 Regardless of whether your college student is living at home or in a dorm, these clever sticky notes will go a long way to ensuring domestic harmony.
Get the Hint Stickies: Urban Outfitters, $6.00 each

The world's largest mammal? Water's boiling point? Who needs Google when your pencils have all the answers?
Know It All Pencil Kit: Etsy, $11 for a set of 6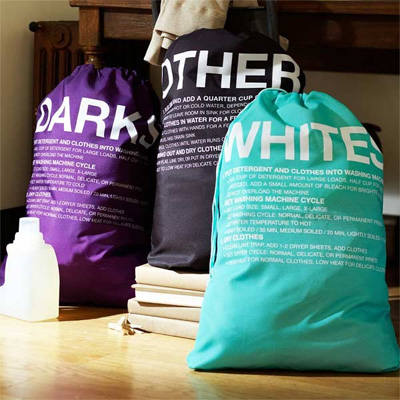 Each one of these three laundry bags is printed with easy-to-follow directions to make the idea of doing laundry a breeze. Actually sorting dirty clothes, putting them in the bag, and going to the Laundromat? That's an entirely different story...
Laundry Bags: PBteen, $49.00 for a set of 3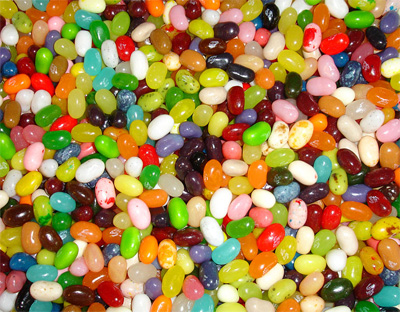 Who needs coffee when you have ten pounds of jelly beans to keep you awake? With 4000 beans per box, all-nighters will be a breeze.
Jelly Belly 49 Flavors Ten Pound Box: Economy Candy, $65.00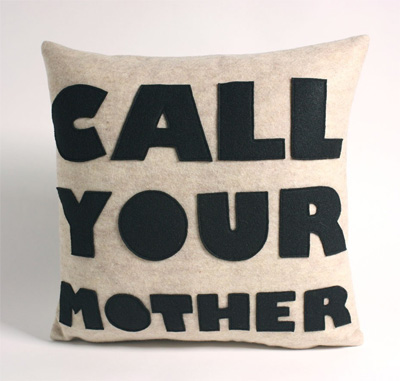 Phone home! This not-so-subtle pillow is a great way to remind your favorite college student to check in from time to time.
Call Your Mother Pillow: Dormify, $89.00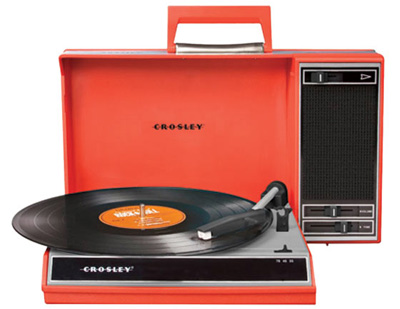 The Crosley Spinnerette Turntable is the perfect combination of old school and high tech. In addition to playing vinyl, the turntable is equipped with a USB port to make it PC and Mac compatible too.
Crosley Spinnerette Turntable: Crosley, $149.95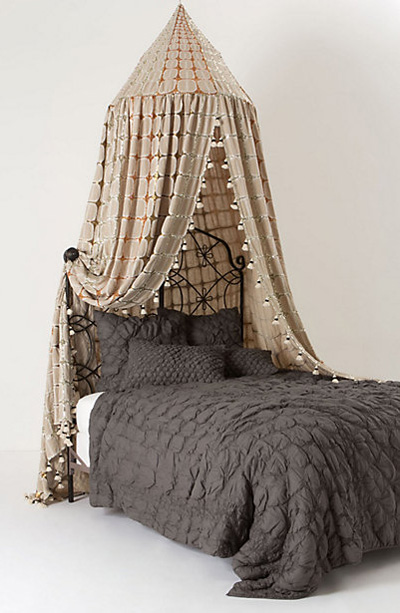 Take dorm-pimping to a whole new level with this one-of-a-kind bed canopy. Yes, at just shy of $2000 it's a bit extravagant. But given the tough job market, it could double as your new grad's first home when he or she graduates.
Glass House Canopy: Anthropologie, $1,898.00
SUBSCRIBE AND FOLLOW
Get top stories and blog posts emailed to me each day. Newsletters may offer personalized content or advertisements.
Learn more