Charitable giving is even more creative and appealing than ever this year, with options now extending to bottles of wine, dog collars and colorful knit beanies that make perfect stocking stuffers. These purchases aren't just great gifts -- they support worthy causes ranging from rescuing puppies to building schools in Nepal. It gives the phrase -- "it's the thought that counts" -- a whole new meaning.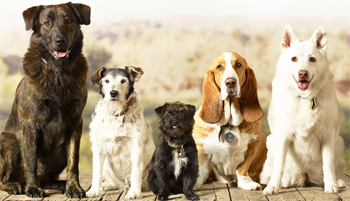 Stationery and Cards from Hooray for the Underdog!
Photographers Joe Grisham and Janet Healey, are dedicated to celebrating the power and spirit of rescued animals everywhere. Their beautiful cards feature images and profiles of adoptable animals and help spread the word that shelters -- not pet stores -- are the best place to adopt a new best friend.
$14.95 for a set of 20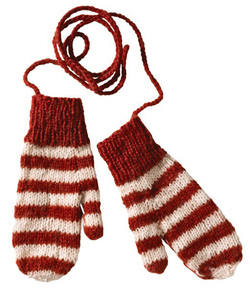 Fair Trade Peppermint Stripe Mittens
Hand dyed and knit from Nepalese wool, these cheery mittens are a perfect gift to give or keep for yourself. All proceeds are reinvested in social programs providing education and training for the people of Nepal.
$18.00

Humanitas Wines
Keeping a few extra bottles of wine on hand to give out as last minute gifts is a smart holiday strategy. The delicious wines from Humanitas are my favorite pick since 100% of the profits are donated to three charitable causes -- hunger, affordable housing, and education. We can all drink to that!
$18 and up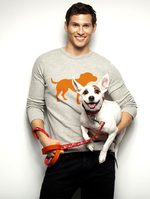 Camouflage John Bartlett Dog Collar
Return a little of the affection your favorite pup gives you all year by giving him one of these super stylish John Bartlett collars (matching leashes are also available.) In turn, John will donate 10% of all profits to the Tiny Tim Rescue Fund, an operation dedicated to rescuing dogs from high-kill shelters nationwide.
$30.00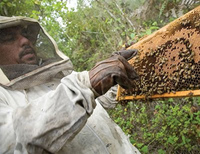 Honey Bees from Heifer International
A gift of honey bees allows struggling families from Uganda to El Savador earn income through the sale of honey, beeswax and pollen. Your gift provides a family with a package of bees, the box and hive, plus training in beekeeping. A buzz-worthy gift indeed!
$30.00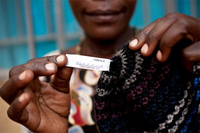 Knit Beanie from Krochet Kids
Krochet Kids, a company founded by a group of high school boys who love snow sports and crochet, provides women in northern Uganda with fair wages and job training. Each colorful beanie includes a label signed by the woman who made it. This means that when you give someone a hat, they can log on to krochetkids.org to read the seamstresses' story and send her a personal thank you message. Now that's cool!
$32.00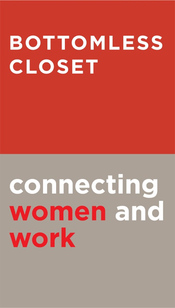 Satin Hands Pampering Set from Mary Kay
Why not add a person in need to your shopping list? Mary Kay lets you do just that with an innovative program that enables you to send products to disadvantaged women. Mary Kay's collaboration with Bottomless Closet, a program that helps women get back on their feet by providing them with business attire and interview training, proves that nothing is more beautiful than helping women feel self-confident and empowered.
$34.00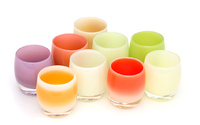 Glassybaby Candle Holders
The prettiest candle holders are also the most charitable. Created by Lee Rhodes, a mother of three and a proud cancer survivor, Glassybaby donates a portion of all proceeds to charity. Available in over 115 beautiful hues, they can also be used as drinking glasses or for holding flowers.
$40.00 each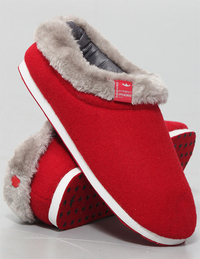 Freewaters Slippers
You'll feel warm and cozy from head to toe knowing that the purchase of one pair of Freewaters slippers provides clean drinking water for one individual for one entire year.
$45.00

SUBSCRIBE AND FOLLOW
Get top stories and blog posts emailed to me each day. Newsletters may offer personalized content or advertisements.
Learn more