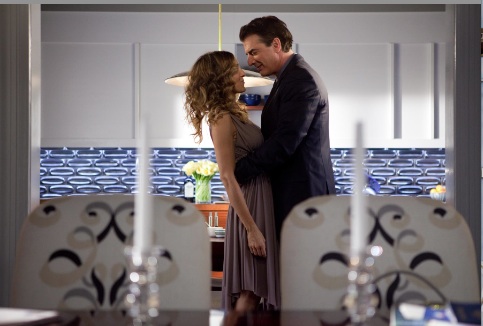 The quartet of Carrie and Company hits the silver screen this Memorial Day weekend and once again style plays a fifth character. While fashion in the form of Louis, Lacroix and Louboutin (just to name a few) takes center stage on the television series turned film franchise, the interior designs have been just as important.
The playgrounds of Manhattan and Monaco comprise the backdrop with Carrie and Mr. Big's apartment in the spotlight. The film picks up two years later, as they settle into day-to-day married life (and new digs were required).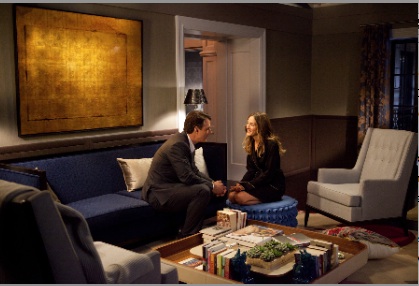 The interiors were designed by set decorator and interior designer Lydia Marks (a principal of Marks & Frantz in New York) who gave us the sophisticated sets from the original SATC1 and The Devil Wears Prada. Marks decided to decorate the apartment "as if Carrie (and her decorator) chose the pieces, but with Big very much in mind. It was designed to be a place where he would be comfortable." The furnishings are a mixture of vintage and contemporary, running the gamut from high end antiques from 1st Dibs online vendors to tony to the trade lines such as Donghia and Lee Jofa fabrics.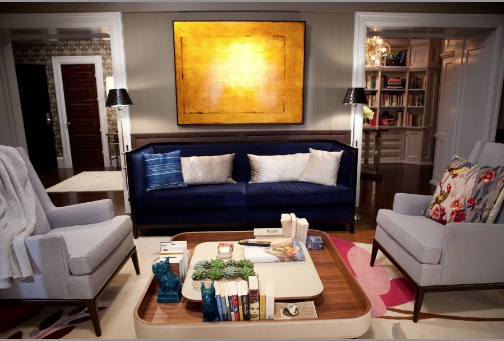 Taking her cues from the script, special importance was placed to the design of the custom bed (a popular spot for any SATC cast member) where the couple have an important conversation integral to the plot line. Character details abound as an apartment for Carrie is no doubt filled with books, a special chair for reading and a place to write.
We have watched Carrie grow from the small to the big screen and both her look and interiors have become decidedly more modern and adult. One thing remains a constant though -- she has to have a great closet. As our heroine once noted "I like my money where I can see it....in my closet."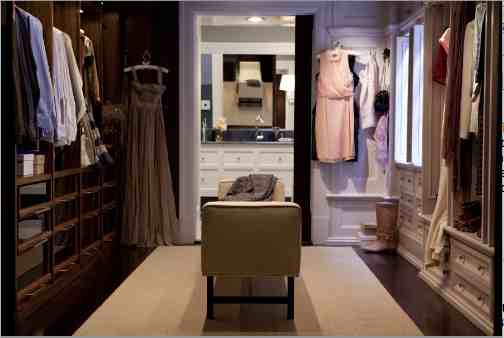 Photographs courtesy of Warner Brothers.
For more on the film's interiors, see my piece "Sets and the City" on Architectural Digest's website.
SUBSCRIBE TO & FOLLOW LIFESTYLE
We're basically your best friend… with better taste. Learn more