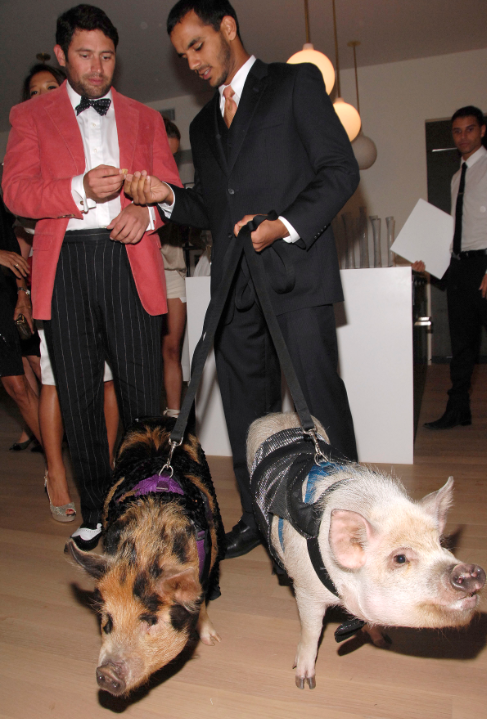 Raj Peter Bhakta, WhistlePig's Founder, with brand ambassadors Mortimer and Mauve.
Photo Credit: Patrick McMullan
Monday night's first annual fundraiser for BOFFO was sure to be a glittering shindig. It was held at the über-cool HL23 above the Highline, they were honoring Peter Marino and the MC was LadyFag. Count me in! But what really set off the party? Two dolled-up pigs trotting in to enjoy the festivities. But we will get back to them.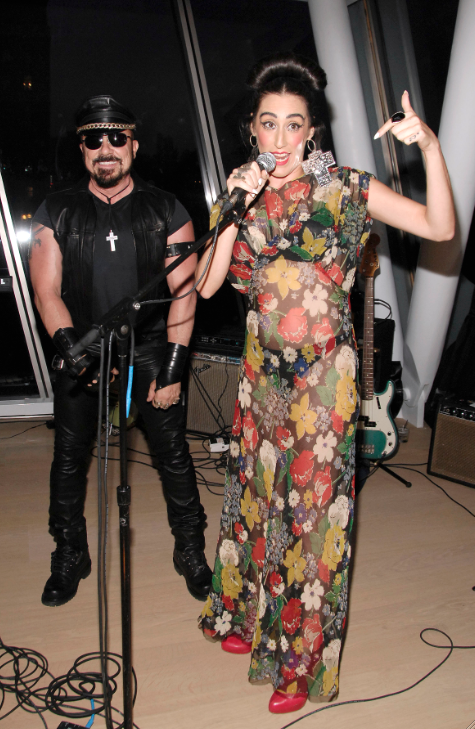 Peter Marino and Lady Fag
Photo Credit: Patrick McMullan
If you don't remember BOFFO from last year's major press bonanza, it is a non-profit organization whose Building Fashion project pairs fashion designers with architects to build temporary installations. See this year's designers here.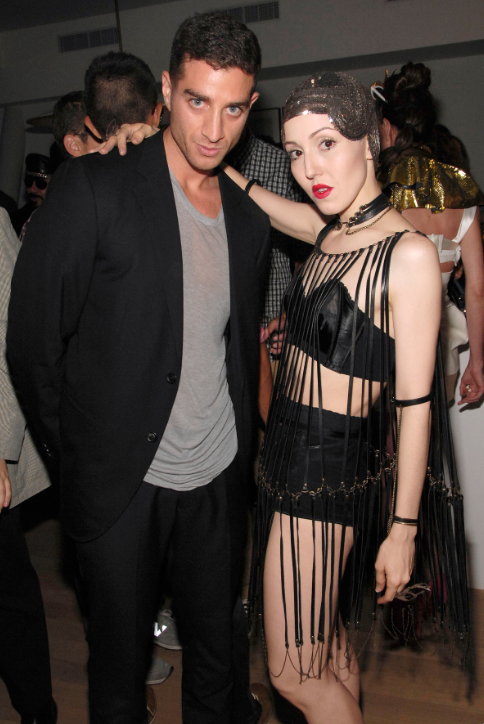 BOFFO Co-Founder Faris Al-Shathir and Board Member Michelle Voily Harper
Photo Credit: Patrick McMullan
Walking through the awesome silent auction including everything from hats by Rod Keenan, art by Kiki Smith and even flowers from Harlem Flo, we chatted with BOFFO co-founder Faris Al-Shathir. "This is great! But your own party is never as much fun since it is work, work, work!" There is BOFFO board member and MoMA major Todd Bishop. What made him spend his precious time working with this organization? "Because nobody has done it before, fashion and architecture."
We spotted designer of the moment Bibhu Mohapatra. "I'm here to say hi to Peter Marino. Last time we met was at Amin Aga Khan's house in Paris and he stole the show sashaying in sporting his leather daddy look."
We did get a quick moment with Mr. Marino who was very sweet and perpetually peppy. What makes him happy about BOFFO? "I am always supporting young talent! They need it the most!" Amen, brother.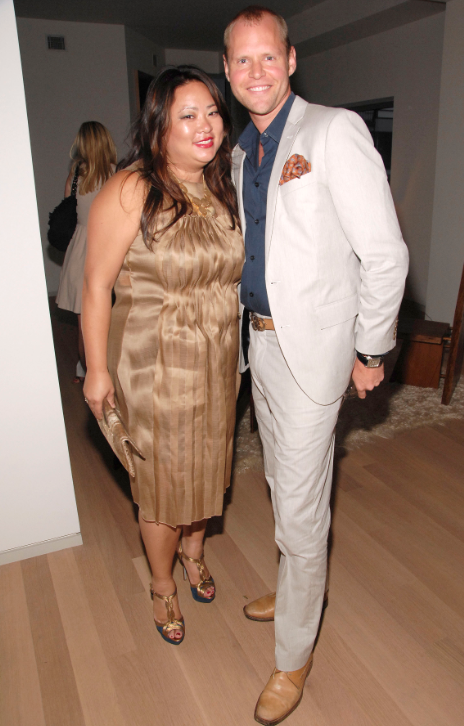 Lookbooks.com's Jenn Jann and Brad Lande
Photo Credit: Patrick McMullan
And back to the pigs. Whiskey sponsor Whistle Pig brought their mascots in from their farm in Vermont for the evening to mix and mingle with guests. I discovered that they are Kunekune pigs from New Zealand and terribly friendly.
Sergio Guadarrama dressed them for the evening. I spoke to him about the outfits, "Well, they aren't exactly easy clients and they wiggle an awful lot so the clothes aren't staying on as we had hoped but here is my friend in a look I made for humans!"
Jewelry designer Irene Neuwirth was please with the pigs too. "Ooooh maybe I can make them a hog tie!"
Clearly everyone lived high on the hog this evening.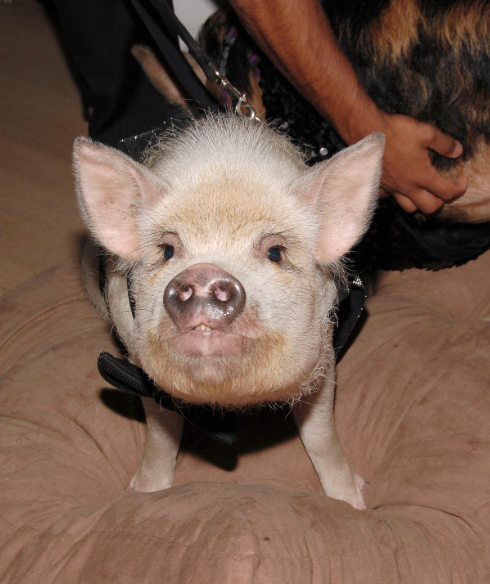 Photo Credit: Patrick McMullan
FOLLOW HUFFPOST