Last night the Upper East was knocked off its perfect white pedestal. I don't think they had seen so many men with beards, wearing plaid and snake boots since Teddy Roosevelt loaded up at Abercrombie for his African adventures.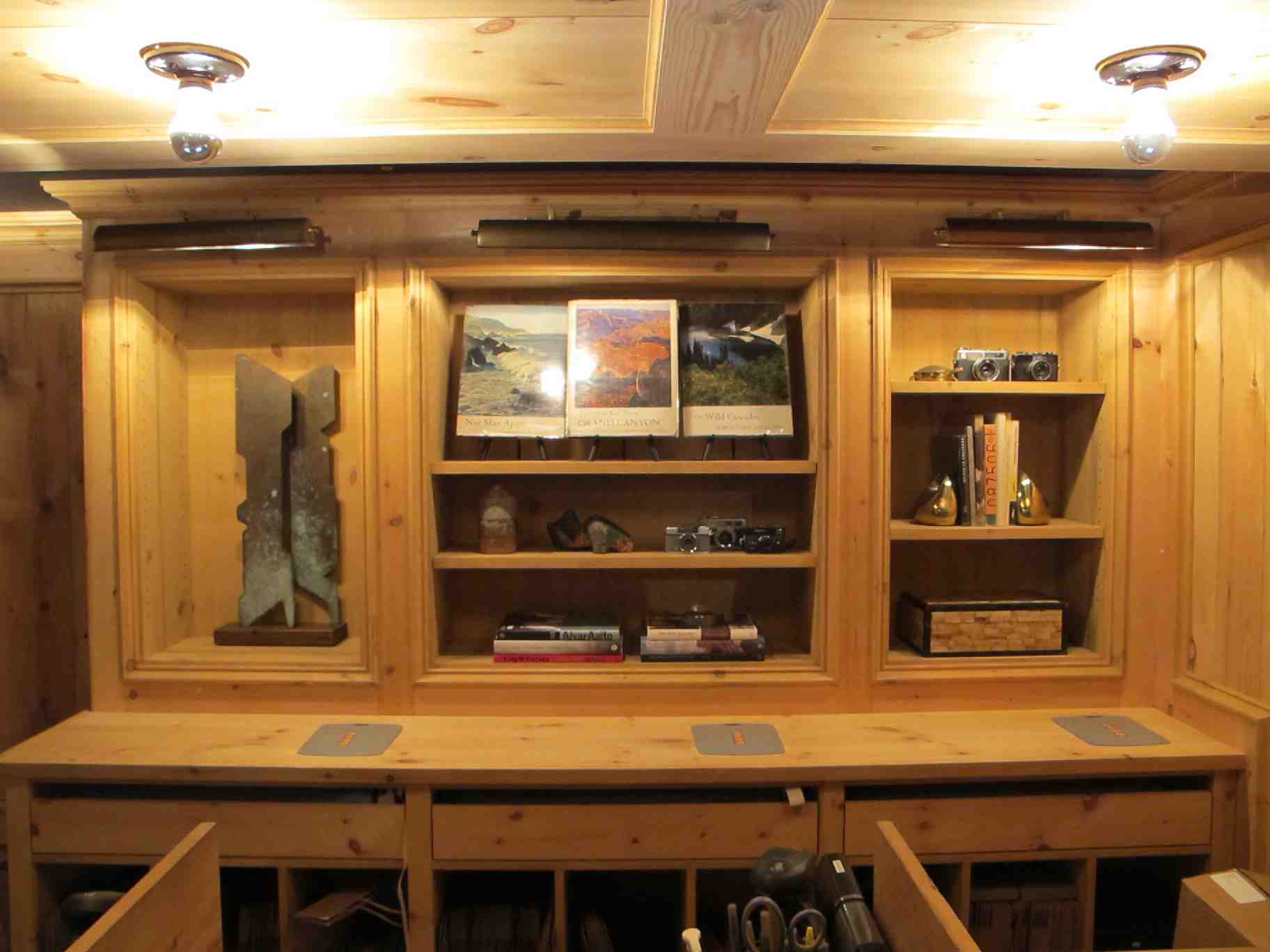 J. Crew opened up their swankiest outpost uptown on the corner of 79th and Madison and, along with GQ, invited a bunch of fur balls and fun editors to celebrate. TIMBER! The entire place is swathed in pine walls, floors and counters. But fear not, nary a new tree was touched for this handsome outpost. All the wood was sourced from upstate barns built in the 1800's. Wouldn't you love to be there when a swarthy urban lumberjack from J. Crew knocks on ole Billy Bob's screen door to buy his barn to make a store on Madison Avenue? I wish that was on tape.
But the result of all that wood in this cozy space is perfection. It's also smart. We know that this plaid, rustic man is de rigueur at the moment, but if J. Crew ever has to go a little more polished, the wood can be stained and, voila! Instant country club/library vibe.
We had a lovely tour around but it took longer than we planned because we had to stop for all the Southern inspired food. That's one thing I am loving about this whole 'back to basics' theme in fashion these days, the food served at these parties: Devils on Horseback! Pigs in a blanket! Mini burgers!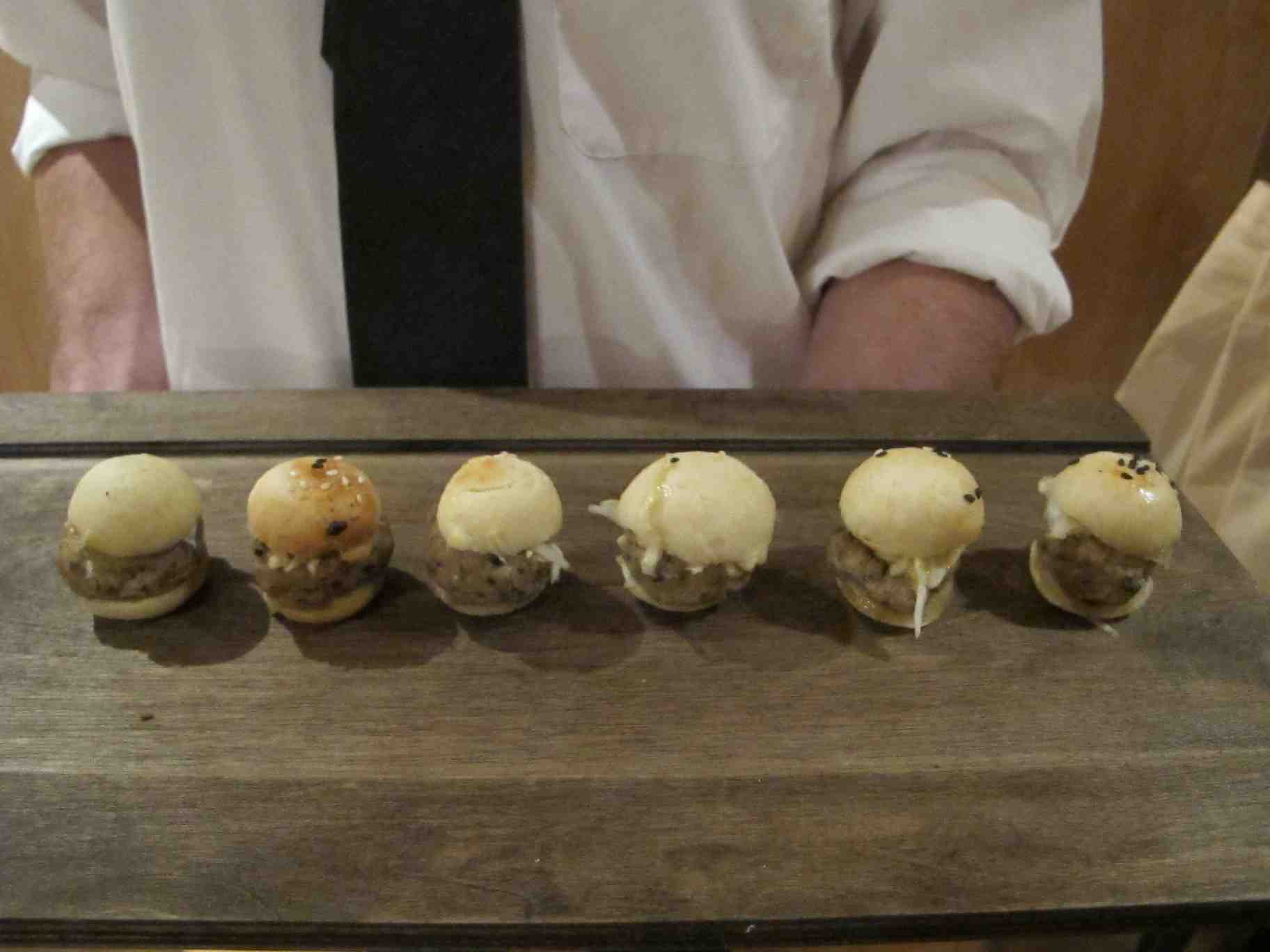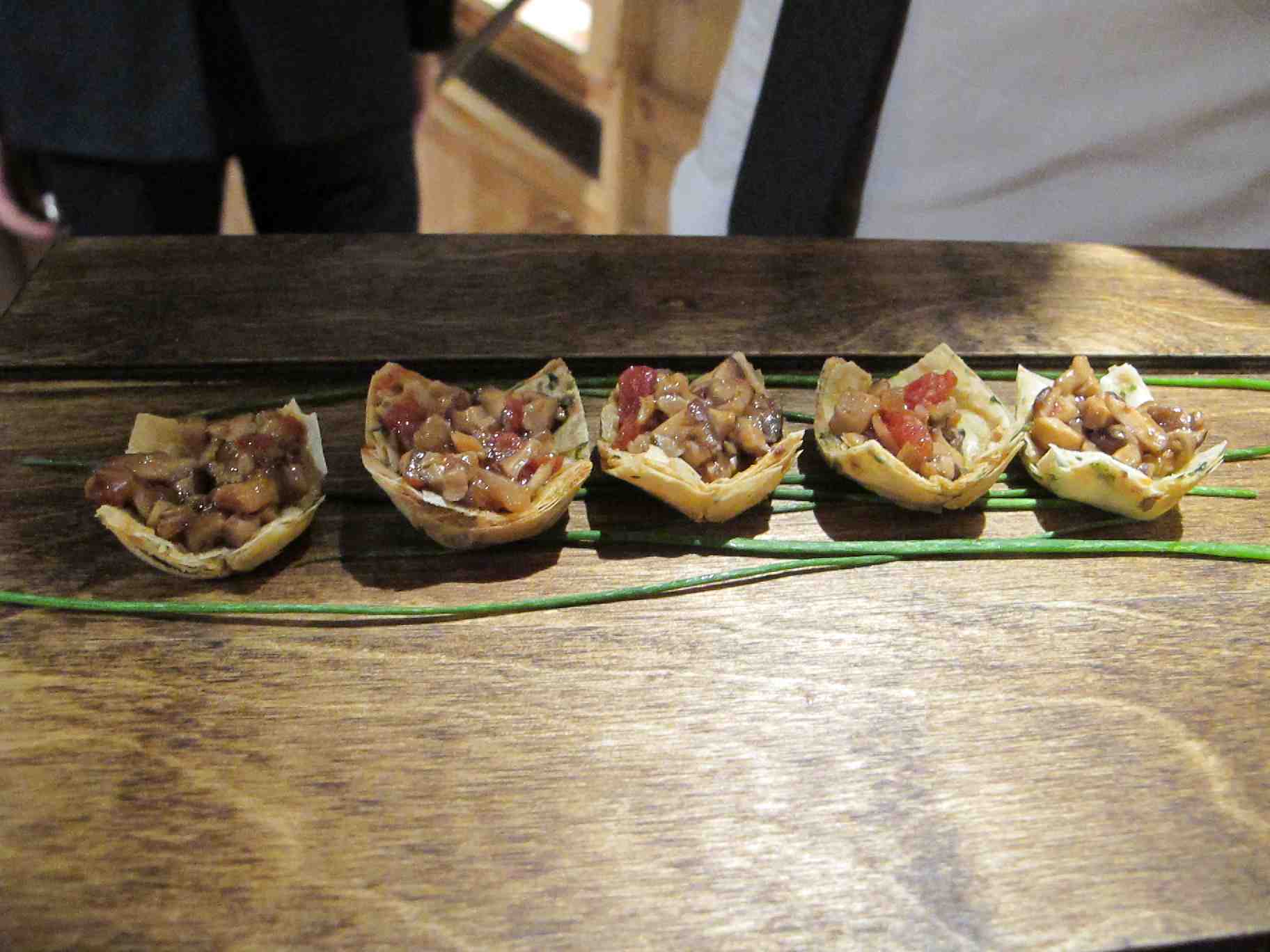 When we finally were full and headed downstairs we discovered the awesome vault that has been there for decades. This space was originally a bank and of course, you can't really move a walk-in vault. So the smart people at J. Crew turned it into the first retail outpost for cult website Hickoree's Hard Goods. We found Big League Chew, birdcalls and colored bootlaces. Just like at Cracker Barrel.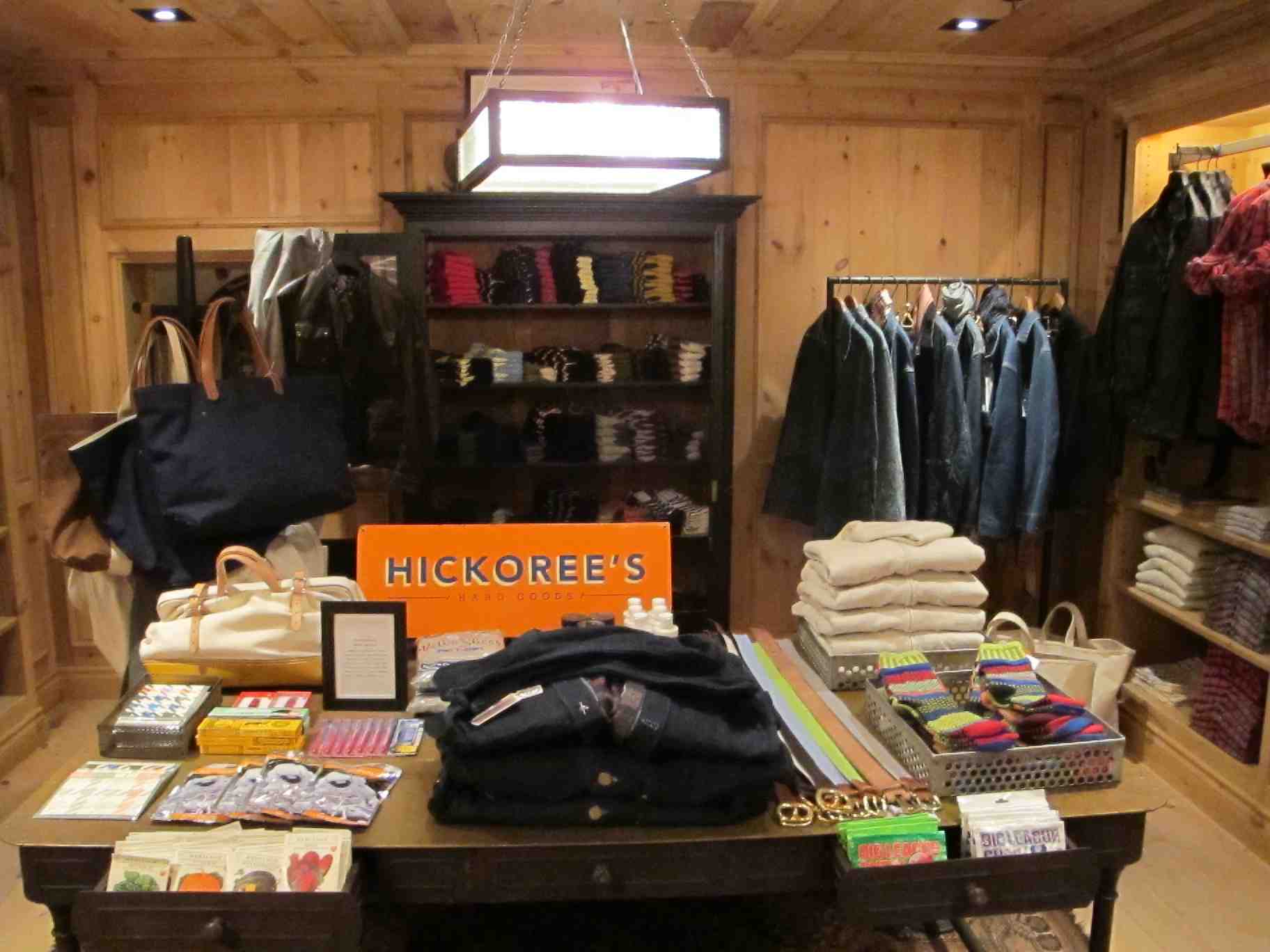 Also downstairs is the enormous men's suit shop. This is the biggest one J. Crew has opened. And for good reason. These prepsters uptown haven't quite scruffed up enough for flannel and tweed in the city. As VP of men's design, Frank Muytjens' told us, "The suits and ties are flying out of this shop! But we are still working on getting them into flannel." Baby steps Frank.

Speaking of tweed, there is John Hamm! The handsome Mad Man was very on-point in his tweed cap, broken in leather jacket and snuggly scarf. And nice too! Even lumberjacks want their pictures with Mr. Draper.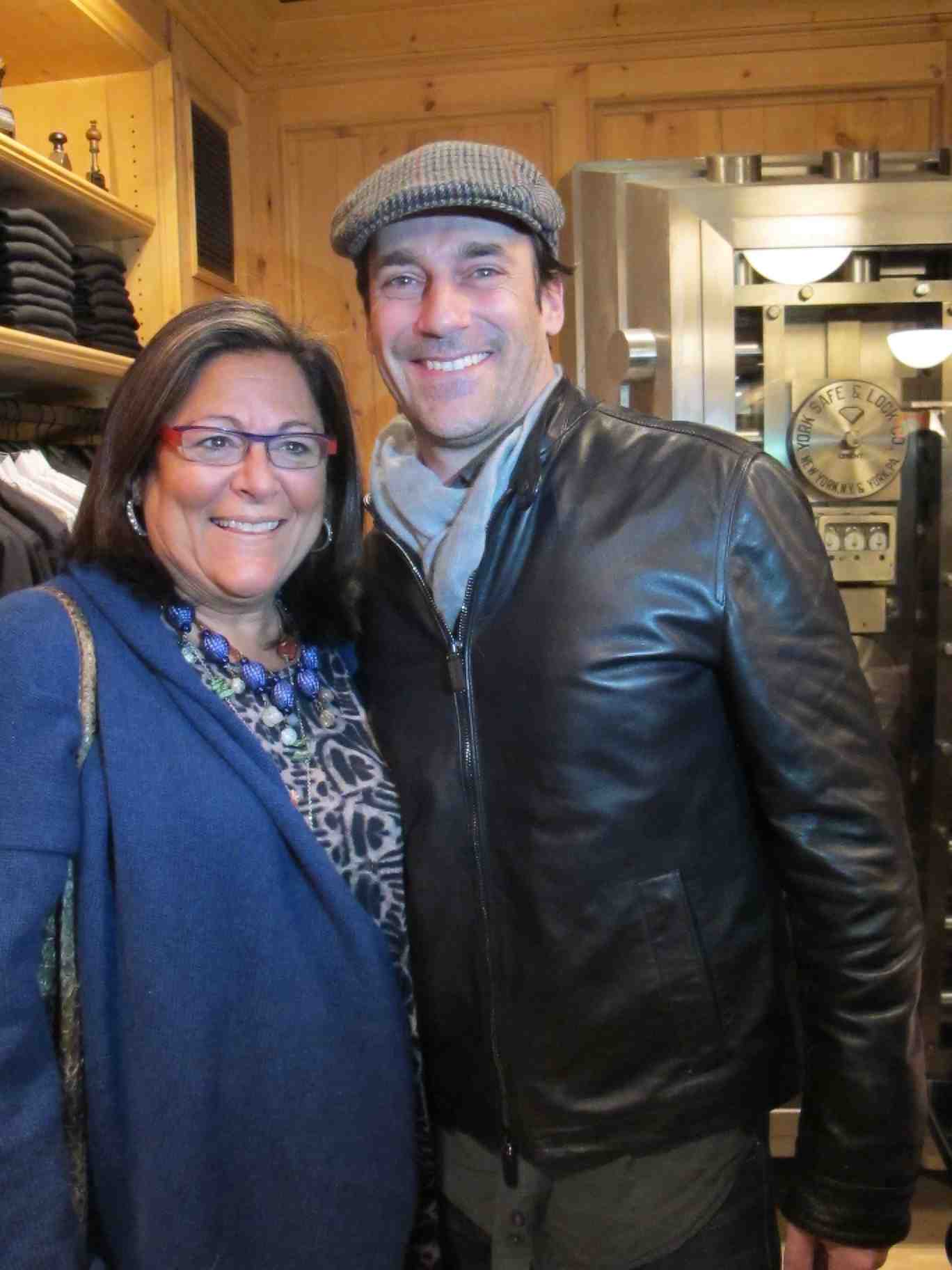 When we finished our tour the store was packed, the food was gone and the temperature rose considerably. It was time for this bearded writer to hike home to cooler climates.

SUBSCRIBE TO & FOLLOW LIFESTYLE
HuffPost Lifestyle is a daily newsletter that will make you happier and healthier — one email at a time. Learn more