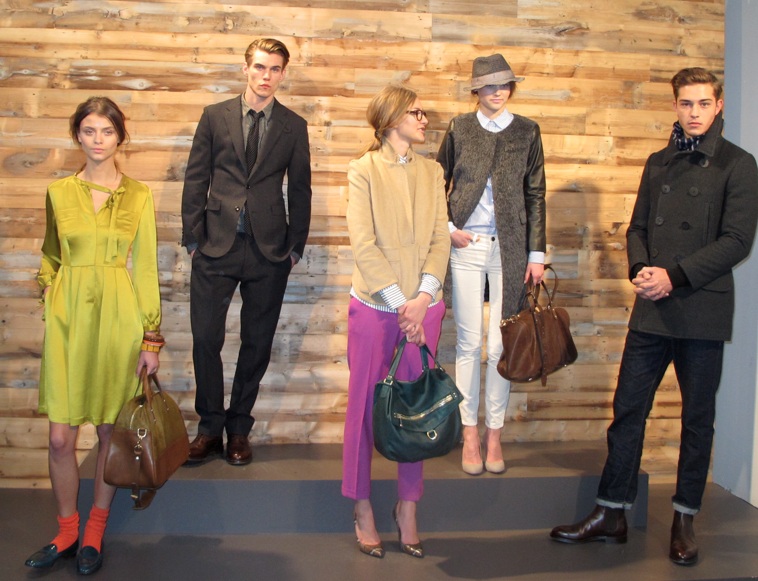 It's market week in New York, and it's like fashion week all over again! I always forget how hectic the week becomes, hitting countless showrooms to see the collections, catching up with PR peeps, and maybe having a PBR or some strawberries on a plastic plate (BPMW gets huge props for having Sips & Bites cater their Editor Days!) J.Crew, however, takes the opportunity to host a chic and simple cocktail party. Thank you.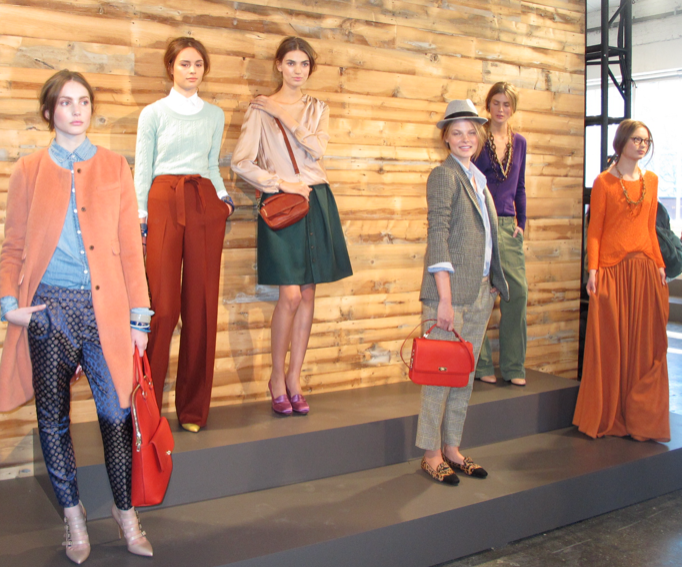 From 5-6 pm at Industria Studio in the West Village, J. Crew's Creative Director Jenna Lyons and Menswear Designer Frank Muytjens welcomed editors, journalists and friends for sunset champagne. It was one of those PR speed-dating type of events where everyone in the industry has gathered and you hear what they are all doing in two-minute pit stops before moving on to the next while checking out the collection.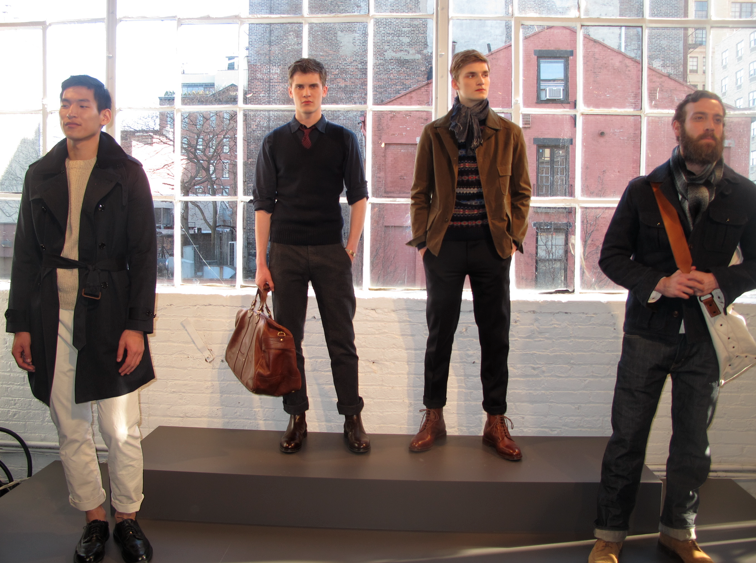 I brought my new puppy, Fergus Dingwall, a three-month-old Scottie. He was in his plush carrier and passed out from an earlier playdate. I see Jenna Lyons (snapping everyone's picture with a vintage Polaroid) who just rolls her eyes when I apologize for not having a fresh-faced pup. "You guys who think these things never get tired. It's a puppy! Just like a baby!" she sighed. It's true; I forget he is not a wind-up toy.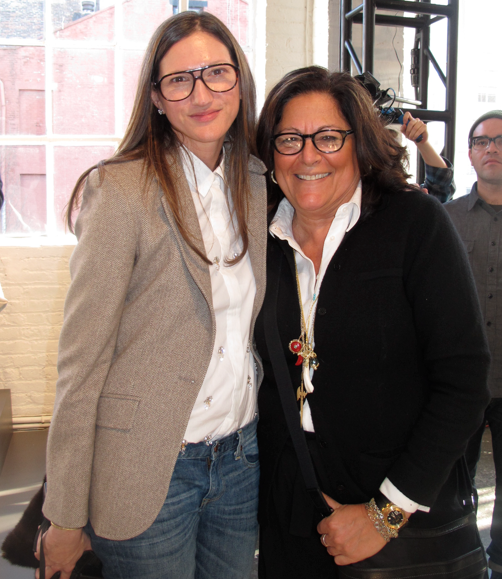 Jenna Lyons and Fern Mallis
While Fergus is napping, I ask her about the Fall 2011 women's collection. "I was totally feeling crazy-colored pants, longer skirts and patent leather loafers. I'm always happy to dork it up!" she laughs. The collection is hardly dorky, but those amazing high-waisted pants remind me of what my mother used to wear to Amway meetings and the skirts that nearly puddle on the floor were very refreshing from the Band-Aids women have been wearing lately.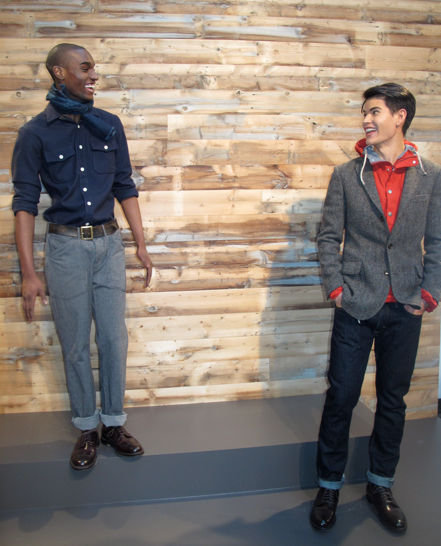 Happy Models!
I then run into Frank, who gives Fergus a sweet pat before explaining the menswear collection. "I was inspired by the photography of Lewis Hine; it just looks so fresh again! So we changed the silhouette to make work wear look more modern and tailored," he told me. Indeed he did, as I saw in the fitted pea coat and denim trench coat, as well as the hardy twill pants and cozy knits.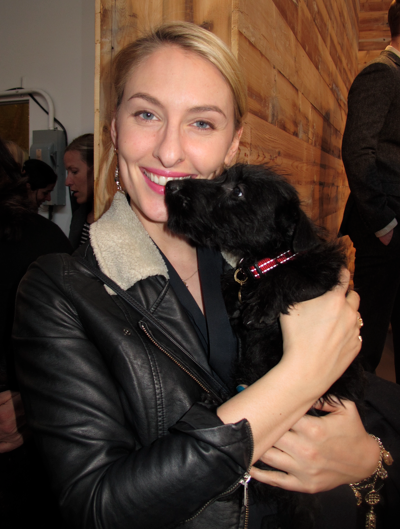 Lulu Frost's Lisa Salzer
When Fergus finally woke up we see Lisa Salzer, whose Lulu Frost accessories have been dazzling J.Crew lovers for several seasons now. She gives him a good cuddle, as does one of the male models. Hey model, how bout me!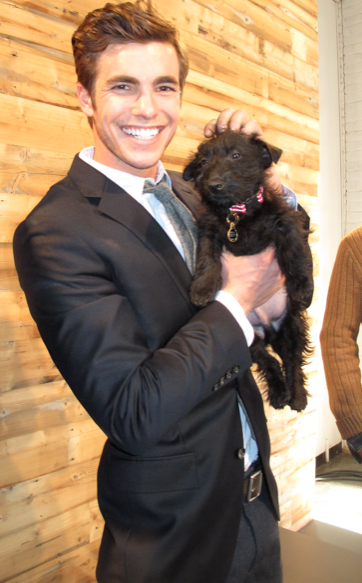 SUBSCRIBE TO & FOLLOW LIFESTYLE
HuffPost Lifestyle is a daily newsletter that will make you happier and healthier — one email at a time. Learn more