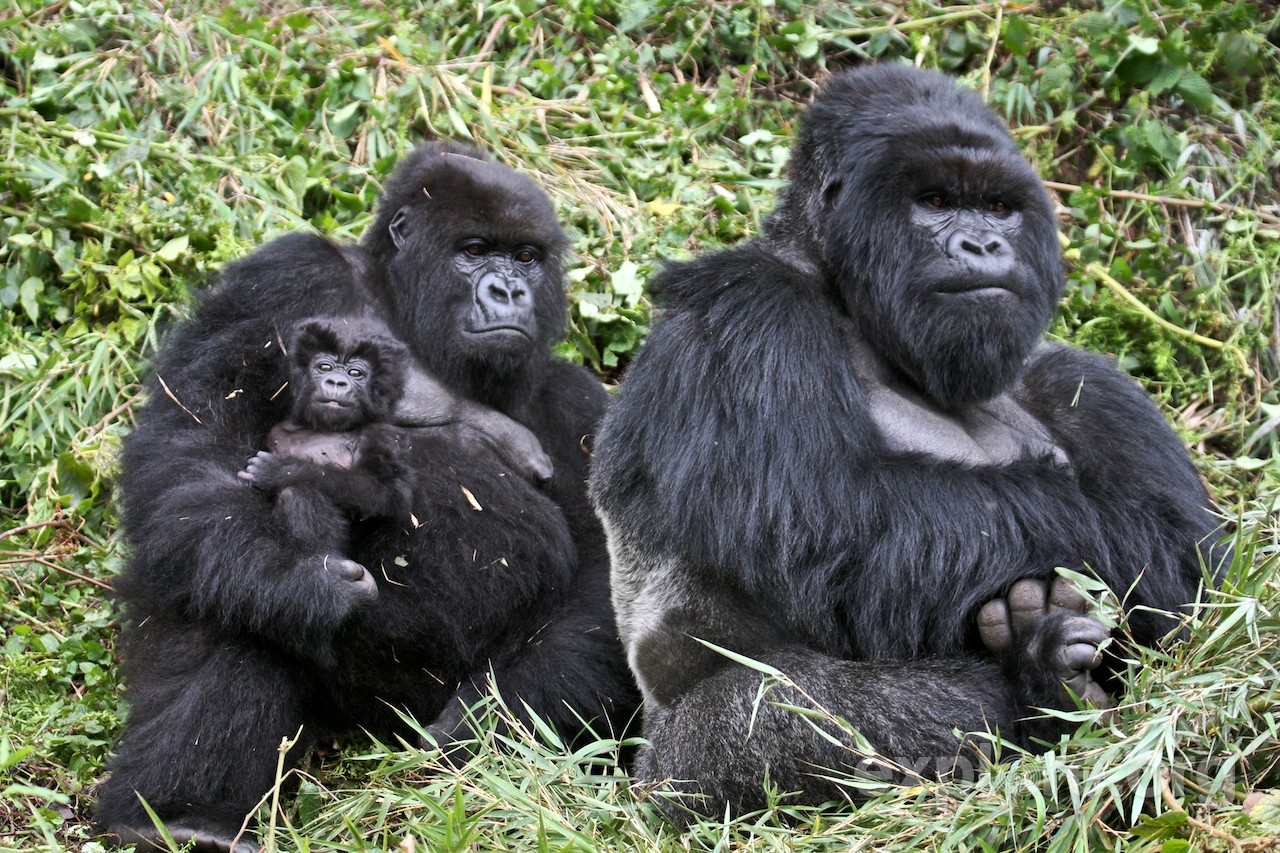 Not long ago, I went on a fact finding mission to Rwanda to better understand the horrific genocide which ravaged that country 17 years ago. While I was there, I had the opportunity to come up close with a family of Gorillas. They were a handful of only 700 or so left on earth.
Like so many animals that get unfairly tagged as hostile and ferocious, the Gorilla has been marked as a symbol of violence. Yet, by viewing these creatures up close a far different reality emerges.
To watch a mother gorilla cradle her little baby, look into its eyes, and twirl it around playfully while a group of humans stare at close distance, one can not help but feel a mix of joy and terror. The gorillas knew they could have used their strength to scare us away or worse. But instead, they were reserved, patient and calm and chose to play; with each other and in their own unique way, with us.
The irony of the situation didn't escape me. Here I was in a country where over a million innocent people were murdered over the course of 100 days, yet even in such a hostile environment, they, like the other African nations remain the protectors of these magnificent creatures.
Aside from showing me a glimpse at my mortality, it reminded me of the importance of conservation, because through nature we not only allow these incredible creatures a place to thrive, we provide ourselves a place to rediscover our humanity.
Learn about the genocides in Rwanda, and engage with a survivor and local leader, Honoré Gatera at the Raindrops Over Rwanda Facebook page.
To watch more videos from my time there, visit Explore.org
Never stop learning.